China Consulate in Vancouver, Canada

Visa Application Form of PRC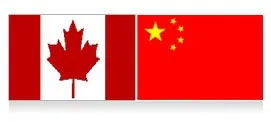 Consul General: Ms. Liu Fei
Address: 3380 Granville Street, Vancouver, B.C. V6H 3K3
Tel: +1-604-7347492
Fax: +1-604-7364343
Office Hours: 09:00-12:00, 14:00-17:30 (Monday-Friday)
Email: chinaconsul_van_ca@mfa.gov.cn
Night Emergency Assistance: +1-7782380003
Website: http://vancouver.china-consulate.org/eng/

Consular Office of Chinese Consulate in Vancouver
Address: 200A-1595 West Broadway, Vancouver, BC, Canada V6J 1W6
Tel: +1-604-3368866
Fax: +1-604-7340311
Email: visa@chinaconsulatevan.org
Office Hours: 09:00-13:00, Monday-Friday (except holidays)
09:00-12:00 (Notarization, Chinese Passport & Travel Document, HKSAR Passport & ID card)
Consular Districts: British Colombia, the Yukon Territory
Chinese Visa Application Service Center (CVASC)
Canadian regular passport holders and non-Canadian citizens with legal status in Canada should submit their applications to the center.
Holders of diplomatic, service (official) passport, or applicants qualified for applying for Chinese diplomatic, courtesy and service visa, or applicants applying for Hong Kong or Macao visa/entry permit still submit their applications directly to the Consulate-General.

Detailed Information of CVASC:
Address: 250-999 West Broadway, Vancouver, BC, V5Z 1K5
Business Hours: Monday to Friday (public holidays excepted)
09:00-15:00 (submission), 09:00-16:00 (payment and collection)
Tel: 604-336-8866
Fax: 604-738-1100
Email: vancouvercenter@visaforchina.org
Notice: CVASC accepts urgent service (2nd working day collection) application until 12:00.

Change of the Policy of Tourist Visa (L) to China
From December 12, 2011, all applicants who apply for L are required to submit the following documents:
1. Completed Application Form affixed with a recent 2x2 passport-size color photo
2. Passport with at least 6 months validity and 2 blank pages
3. Invitation letter from a Chinese unit or an individual
4. If the invitation letter is not available, applicants should submit the itinerary, air ticket and hotel reservation.
Map of the Consulate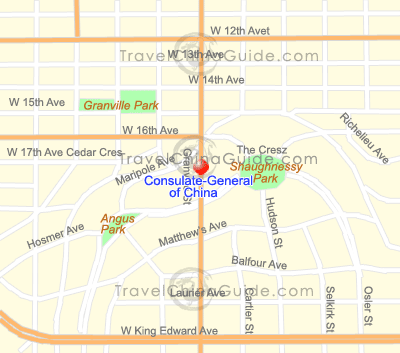 2020 Public Holidays of the CVASC in Vancouver
| Festival | Date | Day |
| --- | --- | --- |
| New Year's Day | January 1 | Wednesday |
| Chinese New Year | January 24 - 28 | Thursday - Tuesday |
| Family Day | February 17 | Monday |
| Good Friday | April 10 | Friday |
| International Labour's Day | May 1 | Friday |
| Victoria Day | May 18 | Monday |
| Dragon Boat Festival | June 25 | Thursday |
| Canada Day | July 1 | Wednesday |
| Civic Day | August 3 | Monday |
| Labor Day | September 7 | Monday |
| Chinese National Day | October 1 - 5 | Thursday - Monday |
| Thanksgiving Day | October 12 | Monday |
| Remembrance Day | November 11 | Wednesday |
| Christmas Day | December 25 | Friday |

Recommended Tours:
China Tours from Canada
China Tour from Vancouver Canada
- Last modified on Dec. 25, 2019 -
Questions & Answers on China Consulate in Vancouver
Asked by L from CANADA | Jan. 08, 2020 17:02

Reply
Canadian going to Asia. How do I get a Chinese visa if I decide to go to China during my trip?
How do I apply for a Chinese tourist visa if I don't have an invitation nor tour itinerary that shows I am going to China, but would like to keep options open when I'm travelling in Asia? Thanks.
Answers (1)
Answered by Bonnie from CANADA | Jan. 09, 2020 17:48

0

0

Reply
You can provide round-trip tickets to China and hotel bookings.
Asked by Jessica from CANADA | Dec. 20, 2019 14:28

Reply
4 hour layover in Nanjing
Hello,
I am flying from Vancouver Canada to Nanjing (4 hour layover) and then to Australia. Do I need a visa for my 4 hour layover? I will not be leaving the airport.
Thank you!
Answers (1)
Answered by Vera from IRELAND | Dec. 22, 2019 19:40

0

0

Reply
No, visa is not required.
Asked by Amandeep Rai from CANADA | Dec. 04, 2019 09:31

Reply
do we need visa for layover in Shanghai
Hi I m Canadian citizen and my brother is Indian citizen. We are travelling from Vancouver to Delhi with 21 hour layover in Shanghai. We booked hotel. Do we need visa to exit airport or visa on arrival will help.
Answers (1)
Answered by Beth from UNITED KINGDOM | Dec. 04, 2019 19:33

0

0

Reply
You can enjoy the 24 h visa-free transit. As you have a hotel booking, it's very likely that you will be allowed to leave the airport.
Asked by Mary Veljacic from CANADA | Nov. 05, 2019 11:22

Reply
Free Visitor application
I arrive by air to Hong Kong dec.6th. On dec. 7, I travel by Holland America( cruise ship westerdam )to Xiamen dec.9 arriving 8:00 departing 6:00pm. dec 11 arrive in shanghai At 10:00 am leaving December 12 at 6 pm. Do I need a visa to visit and can I get it at the cruise terminal.
Answers (1)
Answered by Gabby from CANADA | Nov. 06, 2019 18:12

0

0

Reply
Mary, you should get a visa before your travel.
Asked by Terri Harrison from CANADA | Oct. 23, 2019 00:08

Reply
Do l need a visa for Canadian
Will be on cruise starting Jan 16 in Singapore will go to Cambodia, Vietnam Hong Kong, Phillipines, Taiwan, Japan, South Korea, sasesbow Japan, then into Shanghi Feb 15 disembarking at 8 am. Will stay overnight in Shanghi and fly out Feb 16 at 5:30 Pm. Do I need a visa or can I get an extended temporary stay visa and where will I get this at the airport?
Answers (2)
Answered by Ken from USA | Oct. 23, 2019 20:13

0

0

Reply
Dear, if you enter Shanghai from Japan and then leave for another country within 144 hours, you can enjoy a visa-free stay in Shanghai. The temporary stay permit can be obtain at the designated counter at the airport. Just follow the sign for 24h visa-free transit or 144h visa-free transit (depending on how long your layover is) and you can reach the counter.
Answered by Terri harrison from CANADA | Oct. 24, 2019 00:26

0

0

Reply
Can I get the 144 hour visa free at the cruise line port. I would prefer to go to the hotel from there rather than to go all the way to the airport then back to the hotel. I see there is an on line sight letting you secure this in advance are you aware of this