Top Shanghai Attractions
More Things to Do
Top 10 City Tours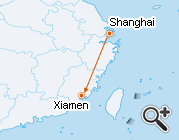 4 Days Private Xiamen Tour from Shanghai
Code: SH23
From
$589
per person
Free Inquiry


Your 4 days Xiamen tour from Shanghai begins with a 6.5-hour high-speed train ride on your own. We will purchase tickets in advance and provide detailed travel instructions before the trip starts. Upon arrival, your guide will meet you at the train station and escort you to the hotel. Then the rest time of the day is your own free time.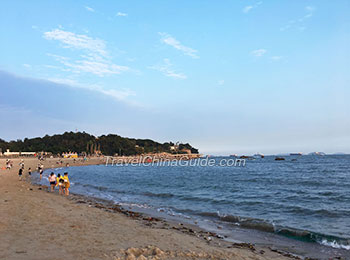 Gulangyu Island
Our Shanghai Xiamen tour in Xiamen will start with Shuzhuang Garden in the south of
Gulangyu Island
. Facing the sea and leaning back on Riguang Rock, Shuzhuang Garden is well laid out based on the coastal and mountainous landscape. We will also visit the Piano Museum in the Shuzhuang Garden, which collects a wide varieties of precious ancient pianos brought from Australia, including the world's earliest upright piano, oldest and biggest vertical piano, and the rare gold-plated piano. The next stop is Haitian Tanggou Villa. The most characteristic main building is an archaized palatial architecture with large roof. Here, we will also watch the puppet show and Nanyin music performance. The lunch will be at your own disposal. But the guide will recommend you some featured local restaurants and dishes.
In the afternoon, we will go back to Xiamen downtown to visit the Huihe Stone Cultural Park. Several themed areas have been set there such as Chinese Stone Art Gallery, Stone Carving Museum, Hall of Rare and Delicate Stones and Stone-shadow Carving of BRICS. A unique show by local Hui'an women will also be arranged for you here.
Meals: Western buffet breakfast
Tianluokeng Tulou Cluster
The earthen buildings (
Tulou
) around Xiamen are very distinctive. Today, we will drive about 3 hours to visit Nanjing Tulou. First of all, we came to Tianluokeng Tulou Cluster, which consists of a square building, surrounded by three round buildings and an oval building. Standing on the viewing platform, you can overlook the whole picture of this and take fantastic photos. Hekeng Tulou Cluster consists of 14 earthen buildings arranged in the shape of the Big Dipper. Get your chance to visit Hakka people's rooms and understand their lifestyle deeply. After that, you will pass through Taxixia Village to Xiaban village, which has the famous Yuchang Building. The round Yuchang Builing is the oldest existing Tulou in Nanjing County built in 1368. Soon after it was built, the wooden columns of the corridor inside the building began to tilt, but they have remained unchanged after centuries of wind and rain erosion and numerous earthquakes. What are the characteristics of Tulou architecture? Why is it built like this? Why is it still standing after hundreds of years? With all your questions let's follow our guide to find out. After your visit, you will return to Xiamen for the night.
Meals: Western buffet breakfast
Day 4
Departure from Xiamen
South Putuo Temple
After breakfast, we will head to the southeastern seashore of
Jimei
where the Tan Kah Kee Memorial Museum and Ao Yuan are located. Tan Kah Kee is a famous overseas Chinese who was born in Jimei. Ao Yuan is mainly composed of a corridor, Jimei Liberation Monument and the Tomb of Tan Kah Kee. Afterwards, follow the guide to
South Putuo Temple
, one of the Buddhist holy lands in southern Fujian Province.
Hulishan Fortress
built in Qing Dynasty (1644 - 1911) is the next stop where you can see the ancient firecrackers, guns, swords and so on. The fortress has combined the architectural styles of Europe and that in Ming & Qing Dynasties. The last stop of the Shanghai Xiamen tour is China's most poetic fishing village Zengcuo'an (Tsan-tshù-uann) where stand large number of ancient houses built with red bricks and mansions in Southern Asian style. In the end, the guide will escort you to the airport and see you off.
Meals: Western buffet breakfast
Tour Prices
With Luxury Hotels
2-3 travelers
4-5 travelers
6-9 travelers

$869

$629

$569
With Standard Hotels
2-3 travelers
4-5 travelers
6-9 travelers

$819

$589

$519
Prices are per person in US Dollars based on double occupancy.
Any part of the itinerary e.g. tour length, activities & hotels can be tailored to your individual interests.

Price Includes
Train fare of Shanghai/Xiamen
Hotel accommodation with breakfasts
Private English-speaking guide
Private driver & air-conditioned vehicle
Entrance fees to tourist sites
Price Excludes
International airfares
Lunches and dinners
Entry visa fees
Personal expenses
Tips or gratuities for guides and drivers
Itineraries you may also like: