Grand Park Hotel, Wuxi(5-Star)
Name in Chinese: 无锡君乐大饭店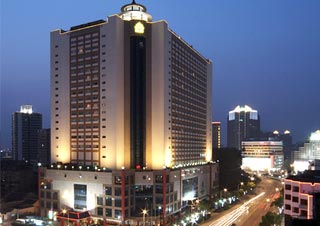 Grand Park Hotel, Wuxi
Deluxe Room
Profile: Grand Park Hotel, Wuxi is centrally located in the heart of the Wuxi financial and commercial district, within easy access of all major tourist sites as well as city centre department stores. The Grand Canal, beautiful gardens and famous Lake Tai are close by. Wuxi is 140km from Shanghai and linked by a 6-lane expressway. Hongqiao International Airport is a 2-hour drive, and Pudong International Airport is a 2.5-hour drive.
Address: No. 403 Zhongshan Road, Wuxi, 214001 China
Tel: 86-510-8272 1888
Amenities, Facilities and Services:
Indoor Heated Pool
Fitness and Spa Facilities
Airport Shuttle Bus
Medical Services
Business Center
Secretarial Service
Currency Exchange
High Speed Internet Access
24-Hour Room Service
Copy/Printing Service
Gymnasium
Multilingual Staff
In-Room Massage Treatments
Limousine Service
Laundry/Valet Service
Sauna
Parking Facilities
Billiards
Beauty Salon
Safe Deposit Boxes
Croquet
Complimentary Fitness Facility
Handicap Accessible Facilities
Car Rental Desk
Air-Conditioned Facilities
Transportation:
Distance from the New World Shopping Center: 2.0km
Distance from Tai Hu Lake: 16km
Distance from Li Yuan Garden: 14km
Distance from urban center: 0km
Nearby Attractions:
The Grand Canal, Li Garden and Tai Hu Lake
Courtyard by Marriot Wuxi Hotel, Wuxi(4-Star)
Name in Chinese: 无锡万怡酒店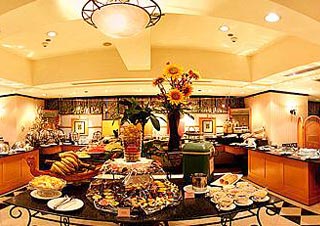 Courtyard by Marriot Wuxi Hotel, Wuxi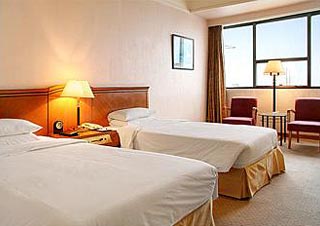 Superior Twin Room
Profile: Courtyard by Marriot Wuxi Hotel provides travelers with all the conveniences that make business and pleasure travel easy with spacious guestrooms, a reasonably priced breakfast buffet, and a fully equipped business center. Conveniently located downtown, the hotel occupies the tallest building in the city, with all rooms and suites commanding spectacular views. It is within easy reach to all large shopping centers and with perfect views to city and Tai Lake.
Address: No. 335 Zhongshan, Wuxi, 214001 China
Tel: 86-510-8276 2888
Amenities, Facilities and Services:
Hairdryers
Mini Bar
Cable TV
Air Conditioning
High Speed Internet Access
Car Rental
Currency Exchange
Parking
Wheelchairs
Laundry
Safe Deposit Box
Dining & Entertainment
Coffee Shop
Lobby Lounge
Japanese Restaurant
Chinese Restaurant
Sports & Leisure
Sauna
Gymnasium
Meeting Facilities
Business Center
Banquet Facilities
Transportation:
Distance from railway station: 10 minutes' driving
Distance from Tai Hu Lake: 25 minutes' driving
Distance from the urban center: 0km
Distance from the Exhibition Hall: 15 minutes' driving
Nearby Attractions:
Grand Canal, Li Garden and Tai Hu Lake