Top Ten Romantic Pavilions of Expo 2010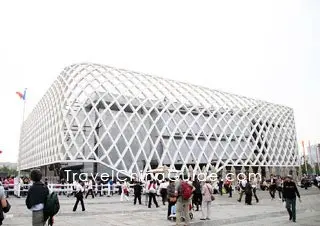 France Pavilion

France Pavilion – French Romance in the Garden of Versailles
Theme: The Sensual City
Highlights: A Floating Style
National Pavilion Day: June 21
Location: Zone C
In the middle of the France Pavilion stands a classical French-style garden – the Garden of Versailles, with green plants lining the roof, giving visitors pleasant green views along the way. Another highlight of the France Pavilion is the seven national treasures of France exhibition housing art masterpieces from world famous artists. In this pavilion, lovers can experience a French style wedding, where you will get a French marriage certificate and a chance to win a trip to France.

Belgium-EU Pavilion – The Chocolate Factory

Theme: Movement and Interaction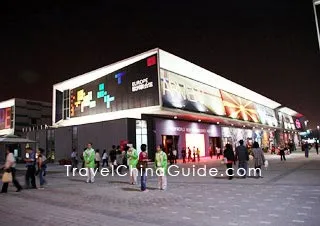 Belgium-EU Pavilion
Highlights: "Brain Cell" Structure
National Pavilion Day: June 13
Location: Zone C
Being famous for its chocolate and diamonds, Belgium presented them both in its pavilion. There is a replica chocolate factory, where you can see how chocolates are made and have samples, to buildings and artistic works. If it is diamonds you are interested in, you can enjoy the diamond show presented by famous designers and models. You may have the chance to win a trip to Belgium or even an Antwerp Diamond!

Houtan Park – Countryside in the City
Location: Zone C, south to the Huangpu River, north to the Puming Road, east to the Nijiabang, west to the Expo Park
Highlight: the only wetland park in the World Expo Site
If all that technology has left you longing for a romantic country life, then Houtan Park is the place to go. Here, you will hear no city noises, but instead wander through rapeseed, sunflower, corn, rice and other plants that you won't find in the city. If you are tired after walking in the Expo site, come here and have a rest amongst the green splendour and wetlands – a green paradise!

Singapore Pavilion – Fish Therapy on the Music Plaza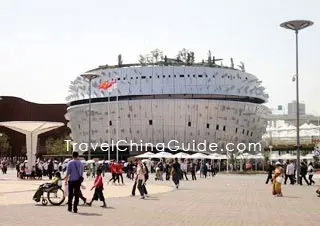 Singapore Pavilion
Theme: Urban Symphony
Highlights: A Smart 'Music Box'
National Pavilion Day: August 7
Location: Zone B
Singapore, famous as a City Garden, presents a giant music box to visitors. Music can be heard as you approach the pavilion and within there are musical fountains and musical exhibits, presenting a beautiful symphony to its visitors. The romantic roof garden above displays scenes of the cities famous gardens and a pool in front is filled with fish – a tranquil, therapeutic sight, especially at sunset!

Barcelona Pavilion – Under the Sky of Barcelona
Characteristic: Mirror
Case Title: The Old Town in the Center of Barcelona and the District of Innovation
City: Barcelona, Spain
Slogan: "Come on, Barcelona"
Location: UBPA Display
Watch a Barcelona sunset when it is noon in Shanghai! Here you can enjoy the sunshine of Iberian Peninsula nay time of day. Using cutting edge technology, Barcelona celverly presents street scenes of the city using two large mirrors. Barcelona is considered by many to be a perfect combination of ancient and modern architecture and if you are a romantic that had never enjoyed the scenery in the city (or a fan of Barcelona Football Club!) then the Barcelona Pavilion will leave you intensly satisfied!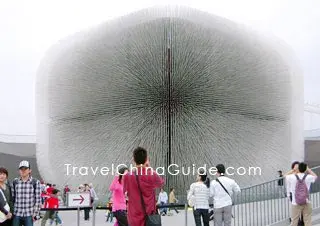 UK Pavilion

UK Pavilion – A Living Building
Theme: Building on the Past, Shaping Our Future
Highlights: Seed Cathedral, Wrapping Paper, Dandelion
National Pavilion Day: September 8
Location: Zone C
One may well say that the United Kingdom Pavilion is one of the most creative pavilions despite its small size! It appears unsupported on the square, with 60858 Acrylic Fibers stretched outside and plant seeds at the foot of the fibers. The outstretched fibres sway with the wind altering its appearance every minute. Walking through the United Kingdom Pavilion, visitors wander through both nature and technology in perfect unison.

Romania Pavilion – The Love of Green Apples
Theme: Greenopolis
Highlights: A "Green Apple" Changing Colors
National Pavilion Day: July 29
Location: Zone C
If you haven't been to Romania to enjoy the beautiful country, a visit to the Romania Pavilion is the next best thing. With its giant green apple design, it gives you the chance to feel the romance of Eastern Europe country without the travel. The giant green apple, complete with hills, grassland and trees around it also contains an open-air theater. In the evening, the apple would changes colors and any rainwater collected falls from the green apple forming a waterfall. Within, you can enjoy the old movies as "Stefan cel Mare" (1974) and "Mihai Viteazul" (1970), etc. Lovers, come and enjoy the Green Apple Romance
| | |
| --- | --- |
| Romania Pavilion | Italy Pavilion |

Italy Pavilion – Romantic Trip to the Mediterranean Sea
Theme: City of Man
Highlights: 20 Functional Modules
National Pavilion Day: June 2
Location: Zone C
It is like a tiny Italian city, complete with alleys, yards, lanes and plazas! As the origin of the Renaissance, the Italian Pavilion contains artistic works from both ancient and modern times. Top Ballet dancers and orchestras perform here, and world renowned opera singer Andrea Bocelli serenades visitors. Apart from all this, as a city of fashion, many world famous brands parade here. Enjoy the performance while having a taste of Italian food – the perfect Italian experience without leaving Shanghai!

Austria Pavilion – the Dreamy Danube
Theme: Austria – Feel the Harmony
Highlights: Red & White Porcelain
National Pavilion Day: May 21
Location: Zone C
It resembles a giant guitar from a distance. Divided into 5 parts, it allows visitors to experience Austria, from its mountains, grassland, valleys, and plains to the modern cities. Having enjoyed Austria's stunning environment, one can have a taste of the Austrian food on the second floor. Strauss and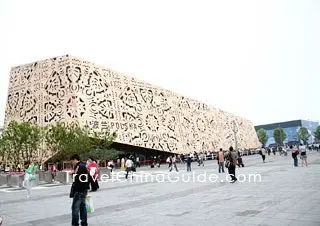 Poland Pavilion
Mozart's music, along with waltzes, country music and modern music, provide the score to this enchanting experience.

Poland Pavilion – Party Time for Young People
Theme: Poland is Smiling
Highlights: Paper-cutting
National Pavilion Day: May 22
Location: Zone C
Every morning begins with a dragon dance show by Chinese and Polish dancers. In order to comemorate Chopin's 200th birthday, pianists perform in the music hall and the centeral square where you can also get a taste of Polish food. At 10 p.m., the Polish Pavilion becomes a dance hall for young people, with parties and dances, all to the accompaniment of Chopin's music combined with rock!
- Last modified on Apr. 01, 2021 -