Pingyao Travel Guide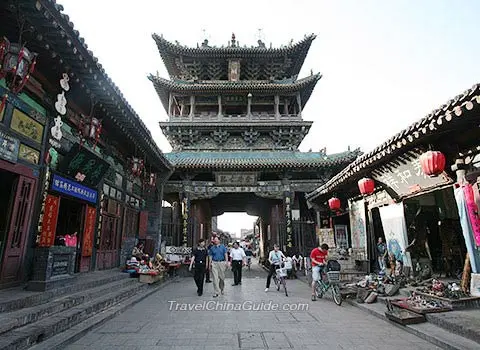 Ancient City Tower


Pictures

Video

2-Day Private Pingyao Tour from

$199

4-Day Tour to Pingyao & Datong from

$409

12-Day Shanghai/ Luoyang/ Xi'an/ Pingyao/ Beijing
Pingyao County is 58.4 miles (94 km) southwest of Taiyuan. It comprises of five towns and nine villages, an area of 486.5 square miles (1,260 sq km) within its jurisdiction. This small county was noted for some magnificent residences in ancient traditional styles rather than any appeal in natural beauty.
The birthplace of the Jin Businessmen (one of the two power houses during the Ming (1368-1644) and Qing (1644-1911) dynasties), it played an important role in the economic development of Shanxi during that period. The first Chinese trading shop was opened there. Then, for the next hundred years, the city was home to almost all of the large trading shops in the country. To a certain extent, the city played a role to China during the eighteenth century what Wall Street is to the US.
It is no longer very prosperous, but the grand Pingyao Old City, which was constructed a thousand years ago, stands the test of time. It was mentioned in the World Cultural Heritage in 1997, alongside with the Zhenguo Temple and Shuanglin Temple also in the vicinity. Wandering along the Ancient Ming and Qing Street amidst rows of residences inside the old town, you can still sense its former grandeur.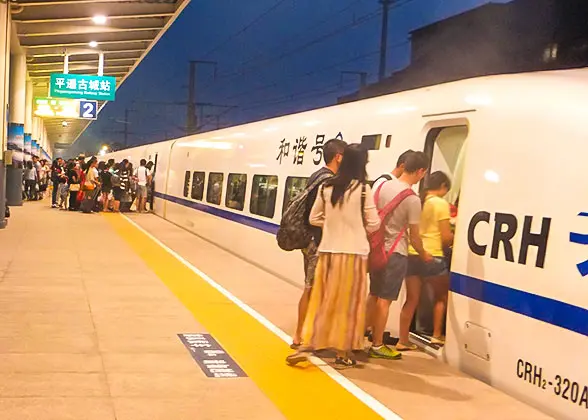 There is no designated airport. The closest airport is Taiyuan Wusu International Airport. You get to Pingyao by trains and long-distance buses. Those who want to go by trains can board regular trains from Beijing, Taiyuan, Chengdu, Chongqing, Xi'an, and Lanzhou as well as bullet trains from Beijing, Taiyuan, Xi'an, and Yuncheng. Long-distance buses are also acceptable means of transport.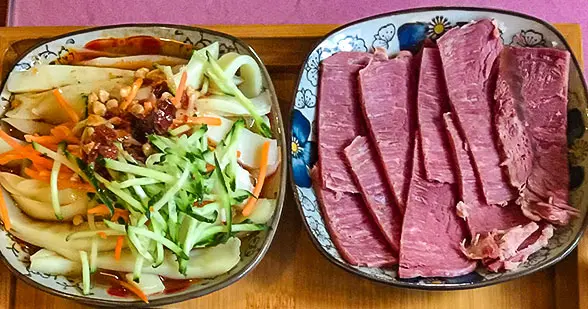 Wheat based food is the main local staple. Different kinds of noodles and snacks are served in the old town. Wantuo and Kao Laolao are popular snacks. Beef and yam are served in almost all restaurants here.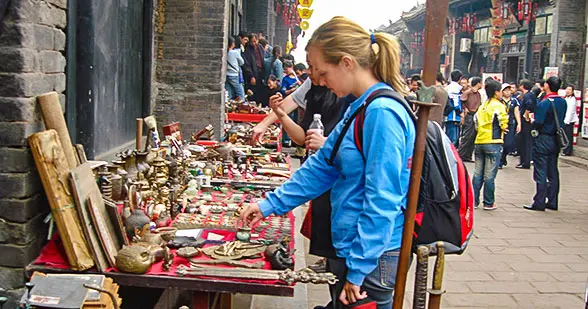 Once an ancient trade center, shopping is made easy at all times. In the old city, some small specialty stores are dotted here and there, where one can buy exquisite souvenirs. Cured beef, polished lacquer ware, and hand-made shoes are much sought after. Department stores and supermarkets have sprung up in the Old City where one can pick up everyday necessities.
Antique Hotels
Local hotels present unique experiences. Most of them are decorated as a remake of Ming and Qing style, wonderful for visitors who want to go back in times. Yide Hotel is highly recommended in this respect. It is in a quiet little alley a few minutes' walk from South Street (Nan Dajie), the main street. It is a well renovated courtyard house built in the reign of Emperor Qianlong. Yunjincheng Folk Hotel and Tian Yuan Kui Guesthouse are also adequate choices.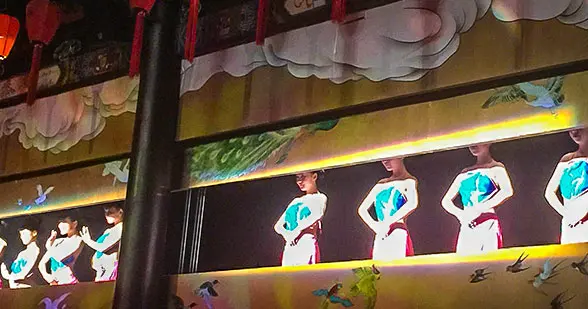 Folk cultural performances complete in period regalia, are an attractive way to summarize local history and culture. Nightlife in a small town or suburbia is not like that in large cities, but there are late opening bars in the old town.
Travel Tips
Basic Facts:
Area: 486.5 sq miles (1,260 sq kilometers)
Population: 490,000
Area Code: 0354
Zip Code: 031100
Useful Numbers:
Fire: 119
Police: 110
Ambulance: 120
Tourism Ticket Complaints: 0354-5690000
Price Complaint: 12358
Customer Complaint: 12315
Passenger Transport Complaints: 0354-5670270
Book Store
Xinhua Book Store
Address: No.145, Shuncheng Road
Hospital
People's Hospital
Address: No.61, Shuguang Road
Post Office
Old City Branch:
Address: No.5, West Avenue

The County Branch:
Address: No.6, Shuguang Road
- Last modified on Sep. 21, 2018 -