China Consulate in Brisbane, Australia

Visa Application Form of PRC


Procedure for Application at CVASC/by Post


Visa Fees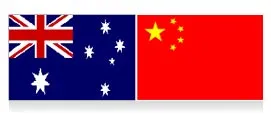 Consul General: Mr. Zhao Yongchen
Address: Level 9, 79 Adelaide St., Brisbane, Queensland 4000, Australia
Mailing Address: P.O. Box 12126, George Street, Brisbane QLD 4003, Australia
Tel: +61-7-32106509-240
Fax: +61-7-32106517
Email: chinaconsul_bri_au@mfa.gov.cn
Website: http://brisbane.china-consulate.org/eng
Consular Office of Chinese Consulate in Brisbane
Tel: +61-7-32106509-200 (Manual Service)
+61+4-06318178 (Consular Protection)
Fax: +61-7-30128096
Office Hours: 09:00-12:00, Monday-Friday (except holidays)
Consular District: Queensland
Chinese Visa Application Service Centre (CVASC)
CVASC in Brisbane has operated from April 22, 2010. Applications from ordinary passport holders should be submitted to the CVASC. The Consulate-General stopped accepting ordinary applications any more.

Detailed information about the CVASC:
Address: Level 4, 140 Ann Street, Brisbane, QLD 4000
Transportation: Nearest Subway Station: Central Station
Bus Routes: 111, 150, 180
Mailing Address: P.O.Box 12545, George Street, QLD 4003 (for receiving mail application only)
Tel: +61-7-30316300
Fax:+61-7-32219388
Email Address: bnecenter@visaforchina.org
Office Hours: 09:00-15:00, Monday - Friday
Please submit application before 12:00 noon if you want to apply for rush service.
Please note that applicants holding diplomatic, service or official passport, or who are qualified to apply for the diplomatic, service, or courtesy visa, or who apply for Hong Kong SAR visa/entry permit, Chinese passport, travel document, notarization or legalization should still submit the application directly to the Consulate-General as usual without making online appointment.
2020 Holiday Schedule of CVASC in Brisbane
| Festival | Date | Day |
| --- | --- | --- |
| New Year's Day | January 1 | Wednesday |
| Chinese New Year | January 24 - 30 | Friday - Thursday |
| Easter Day | April 10 - 13 | Friday - Monday |
| International Labor Day | May 1 | Friday |
| Australian Labor Day | May 4 | Monday |
| Ekka Day | August 12 | Wednesday |
| Chinese National Day, Mid-Autumn Festival, Queen's Birthday | October 1 - 7 | Thursday - Wednesday |
| Christmas Day | December 24 - 28 | Thursday - Monday |

Recommended tours:
China Tours from Australia
China Tour from Brisbane
- Last modified on Dec. 30, 2019 -
Questions & Answers on China Consulate in Brisbane
Asked by Timo from CHINA | Feb. 06, 2020 17:27

Reply
Marrige certificate issue
My husband and I get married on July 2019 in Brisbane. He is from Hongkong, China and I am from Hunan, China. Now we want apply chinese marrige certificate. Can you help me?
I have consulted the Civil Affairs Bureau in my city and they said they would ask the embassy to stamp our marriage certificate.
Answers (1)
Answered by Karl from AUSTRALIA | Feb. 11, 2020 20:33

0

0

Reply
You can't get a Chinese marriage certificate, but you can have your marriage certificate authenticated by the Chinese embassy in order to make your marriage legal in China.
Asked by Sylvia Jackson from AUSTRALIAISH | Jan. 28, 2020 18:17

Reply
Visa for China
I live in Australia with Australian Citizenship but hold a New Zealand Passport. I am visiting China in September. How do I go about applying for a visa and how much will it cost.
Answers (1)
Answered by Marco from AUSTRALIA | Feb. 05, 2020 19:17

0

0

Reply
If you use your NZ passport to apply for visa, you will need to go to the CVASC in Australia to submit the following documents: application form, passport, residence permit in Australia, passport size photo, and round-trip tickets and hotel bookings. The cost is AUD 99.5 for a single entry visa.
Asked by Alice from AUSTRALIA | Nov. 25, 2019 00:41

Reply
Can I apply visa in Australia first?
I am plan to China Zhengzhou with my relative in Singapore. Can I apply Visa in Australia first, then flight out from Singapore to China?

Answers (1)
Answered by Serena from AUSTRALIA | Nov. 25, 2019 18:33

0

0

Reply
Yes, you can.
Asked by Tom Hulett from AUSTRALIA | Sep. 30, 2019 17:14

Reply
What is the max length for multi year multi user visa
I am beginning a China Aus business and need multiple entry for the next few years.
What is the maximum length for a multi use visa?
Answers (1)
Answered by Kevin from AUSTRALIA | Oct. 08, 2019 22:56

0

0

Reply
If you hold an Australian passport, the maximum length for a multiple-entry visa should be one or two years.
Asked by Debbie Oakes from AUSTRALIA | Sep. 26, 2019 14:53

Reply
Can I physically attend the consul for help filling out the visa application
Answers (1)
Answered by Fiona | Sep. 26, 2019 19:28

0

0

Reply
Yes, you can, but you may need to take your laptop to there.