Consulate-General of P.R.China in Melbourne, Australia

Visa Application Form of PRC


Procedure for Application at CVASC/by Post


Visa Fees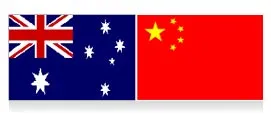 Consul General: Mr. Song Yumin
Address: 75-77 Irving Road, Toorak, VIC 3142, Melbourne
Tel: +61-3-98246450
Fax: +61-3-98220606
Email: chinaconsul_mel_au@mfa.gov.cn
Office Hours: 08:30-12:30, 14:00-17:00, Monday-Friday (except holidays)
Website: http://melbourne.china-consulate.org/eng/



Consular Office of Chinese Consulate in Melbourne
Address: 534 Toorak Road, Toorak VIC 3142, Melbourne
Tel: +61-3-98220604, +61-3-98043683
Fax: +61-3-98246340
Office Hours: 09:00-12:00, Monday-Friday (except holidays)
Consular Districts: Victoria, Tasmania



Chinese Visa Application Service Centre (CVASC)
The Centre started its operation in Melbourne from April, 2010. Applications from all ordinary passport holders should be submitted to the CVASC directly. CVASC will also handle applications from the Consulate General and return processed applications.

If you hold Diplomatic/Service/Official Passport, or you want to apply for Hong Kong, Macau Visa/Entry Permit, Chinese Passport, Chinese Travel Permit, Notarization or Authentication, you can still submit application directly to the Consulate in Melbourne.
Detailed information about the CVASC in Melbourne:
Address: Ground Floor, 570 ST Kilda Rd., Melbourne, VIC 3004, Australia
Nearest Tram Station: Beatrice Street (Moubray St. & St. Kilda Rd.)
Tram Routes: 3, 5, 6, 16, 64, 67
Tel: +61-3-9937-2308
Fax: +61-3-9937-2337, +61-3-9937-2338
E-mail: melcenter@visaforchina.org
Business Hours: 9:00-15:00 (Monday - Friday)
Mailing Address: P.O. Box 7227, ST Kilda Rd., Melbourne, VIC 3004



2017 Holiday Schedule of CVASC in Melbourne
| Festival | Date | Day |
| --- | --- | --- |
| New Year's Day | January 2 | Monday |
| Australia Day | January 26 | Thursday |
| Chinese New Year | January 27 - 31 | Friday - Tuesday |
| Labor Day (VIC) | March 13 | Monday |
| Easter Day | April 14 - 17 | Friday - Monday |
| Anzac Day | April 25 | Tuesday |
| International Labor Day | May 1 | Monday |
| Queen's Birthday | June 12 | Monday |
| AFL Final | September 29 | Friday |
| Chinese National Day | October 2 - 5 | Monday - Thursday |
| Mid-Autumn Festival | October 4 | Wednesday |
| Melbourne Cup Day | November 7 | Tuesday |
| Christmas Day | December 25 & 26 | Monday & Tuesday |
China Tour from
Melbourne Australia