According to the latest news from Tibet Tourism Development Board, Tibet tour will be reopened to foreigners in China, including expats in Hong Kong, Taiwan, and Macau. Starting from May 10th 2021, foreigners residing in China may apply for entry to Tibet by providing relevant documents:

1.
Certificate of employment in China at least 28 days before entry to Tibet;
2.
Certificate of negative result of nucleic acid test within 7 days.
Exciting news, right? Tibet is a holy land in the hearts of both Chinese people and every foreign visitor to China. During the pandemic days, foreigners outside China had little opportunity to travel to Tibet. Now, if you are lucky enough to enter and stay in China, please seize the rare chance to embark on an adventure journey to the "Roof of the World"!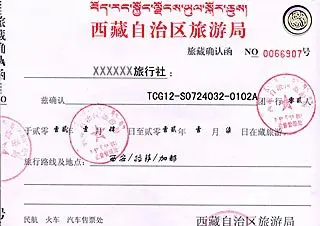 Tibet Entry Permit (click to enlarge)
Please note that independent foreign travelers are not allowed to enter Tibet. You need to join an organized tour by a travel agency and apply for a Tibet Travel Permit in advance.
1.
All foreign passport holders need to apply for this permit before entering Tibet. Without this permit, you cannot even board a flight to Lhasa.
2.
You need to join a tour group or a private tour organized by a local travel agency, and the agency will help you apply for the permit about one month before your trip.
3.
Documents required: Photocopies of your passport and visa, and the two certificates stated above.
♦ If you hold a Chinese Mainland, Hong Kong or Macau ID card, you do not need to apply for a Tibet Travel Permit.


Tibet Travel Highlights for Expats
Tibet is about to enter its best time in a year to visit. During the summer and autumn months from June to October, Tibet extends its beauty to the most, showing vast green of grassland, clear blue lakes, and crystal snow peaks.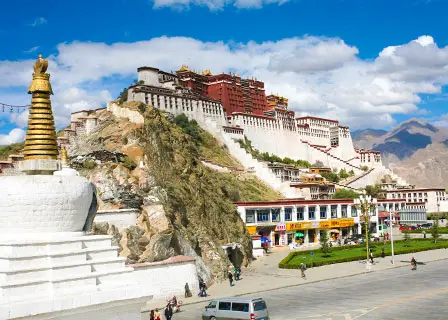 Potala Palace
1.
Potala Palace: It is a sacred place and must-see for every tourist to Tibet, not only for the majestic architecture, but also for its cultural connotation and the exhibitions inside. Take a panoramic photo from a mountain platform opposite the palace is a popular thing. Here you can shot an amazing photo from the same angle as on the CNY 50 banknote.
2.
Snow Mountains: The Mt. Everest and the Mt. Namcha Barwa are always at the top of travelers' lists.
3.
Mountain Lakes: Namtso, Yamdrok, and Manasarovar are three holy lakes in Tibet that should not be missed.
4.
Tibetan Buddhism attractions: Buddhist temples are on almost every day of your sightseeing plan. Tibet has rich Buddhist culture and a large number of Buddhist relics. The different monasteries and the lamas' life will enrich your trip to the full.
♦ Note: If you are traveling to Mt. Everest, Sakya Monastery, and Rongbuk Monastery in Shigatse, or some special scenic areas in Tsetang, Gyangtse, Nqari, Nyingchi, and Chamdo, you need to apply for an Aliens' Travel Permit issued by the local Public Security Bureau after you arrive in Lhasa.