Great Wall of Qin State
Qin State (9th century BC – 221 BC) was one of the seven strong powers in the Warring State Period (475 – 221 BC). In order to defend against other states and northern nomads, rulers of Qin commanded the construction of the Great Wall from Lintao in Gansu to Ordos in Inner Mongolia.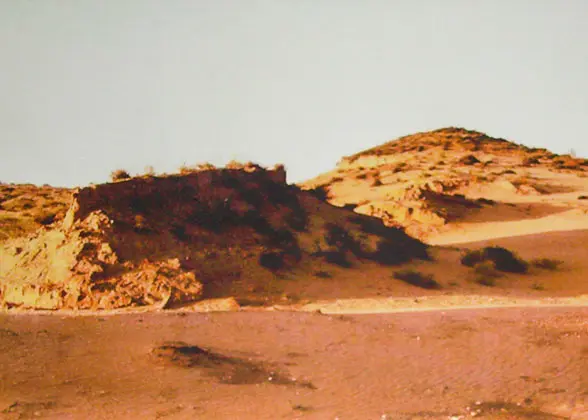 Qin State Great Wall Relics in Shaanxi
Facts of the Qin State Great Wall
1. The earliest construction started in 5th Century BC.
The earliest Qin State Great Wall was built along the western bank of Luoshui River, a branch of the Yellow River, during the reign of Lord Ligong (? – 443 BC) and Lord Jian (429 – 400 BC) to defend against other states, especially the Wei State.
2. The massive construction began in 3rd Century BC.
The massive construction work of the Great Wall of Qin State began from 272 BC after King Zhaoxiang (325 – 251 BC) brought the northern Yiqu Tribe under control. He ordered to build the wall along the northern boundary line in today's Shaanxi, Gansu, and Ningxia.
3. It has a total length of about 2,000 kilometers (1,200 miles).
Stretching for around 2,000 kilometers (1,200 miles), the wall traverses more than 20 counties from Lintao, Gansu via Guyuan of Ningxia to Shenmu in Shaanxi, and finally reaches Ordos, Inner Mongolia.

4. The height is lower and the forms are simpler.
Compared with commonly-seen sections of the Ming Dynasty (1368 – 1644), Great Wall of Qin State is usually of a lower height and simpler forms. Ramparts of few sections were cemented by mortar or made by rammed earth. Most of them are just piled-up stone walls or earth walls to mark the boundary line and served little defensive purpose.

5. It was later linked with the defense lines of other states to form the continuous China Great Wall.
After Emperor Qin Shi Huang unified China and established the Qin Dynasty in 221 BC, he ordered to link all the Great Wall sections built by Qin, Zhao, and Yan states together to defend the northern nomads. At that time, the total length of the wall reached more than 5,000 kilometers (3,000 miles).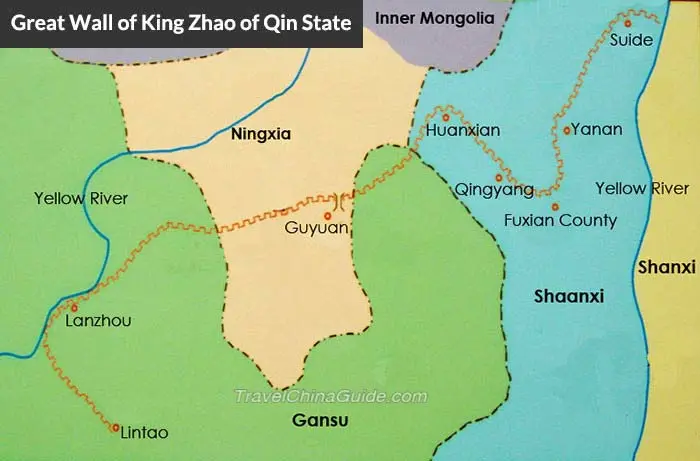 Map of Qin State Great Wall during King Zhao's Reign
Relics of the Qin State Great Wall
Nowadays, ruins of the wall can be mainly found in the territory of Gansu, Shaanxi, and Inner Mongolia.

Relics of Qin State Great Wall in Gansu
The wall traverses 8 counties in Gansu and stretches for 800 kilometers (500 miles) long. Most of the relics are distributed in Dingxi City. The remaining ramparts there run for 123.2 kilometers (76.6 miles) from Lintao to Jingning via Weiyuan, Longxi, and Tongwei, with over 100 sites of beacon towers along the way. Among them, the best-preserved walls can be found in Balipu Town of Lintao County with a length of 1,750 meters (1,910 yards).

Relics of Qin State Great Wall in Ningxia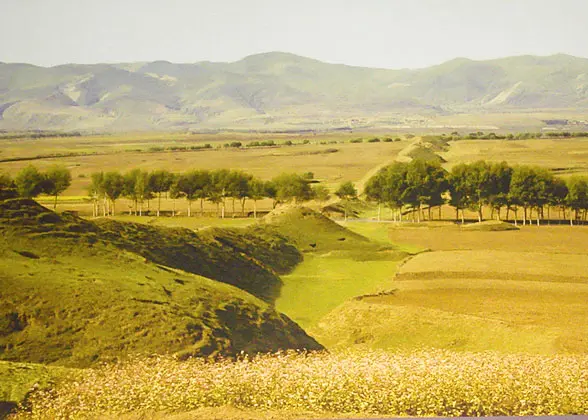 Qin State Great Wall Relics in Ningxia
The section in Ningxia is split into two lines at Mingzhuang Village, Guyuan County with the Inner Wall running straightly to the northwest to Shawo Village and the Outer Wall taking a shape of an arc to Shawo. The 8-kilometer (5-mile) long Inner Wall is well preserved with fire towers dotted every 200~230 meters (220~250 yards). Ramparts of the Outer Wall are hardly seen today but some fire towers sites still remain.

Relics of Qin State Great Wall in Shaanxi
The wall can be mainly found in Wuqi County and Pucheng County. Those in Wuqi County were constructed in 282 BC to defend invasions of the Huns with a total length of around 235 kilometers (145 miles). A large proportion of walls were damaged or buried in sand with few relics left. A stretch of well preserved ramparts and a beacon tower site can be found in Lijiapan Village.
Relics in Pucheng were built from Xitou Village to Ling'er Village with a total length of 50 kilometers (30 miles) during the reign of Lord Jian. There are mainly two remnant sites, both found in Jincheng Village. Tiles and pottery pieces of the Warring States Period have been unearthed around the ramparts.

Relics of Qin State Great Wall in Inner Mongolia
The defensive screen runs for 94 kilometers (58 miles) in Ordos, Inner Mongolia, distributed with 19 beacon towers sites. Among them, nearly 1/6 of the wall was built of rammed earth while around 12 kilometers (7 miles) was laid of stones. Precipice mountains also served as the natural barrier and occupies 39 kilometers (24 miles) of the whole length. The rest of the wall has already disappeared.

Urgent Protection Is Needed
Great Wall of Qin State has been largely demolished by human and nature in the past thousands of years. For example, relics in Guyuan County are surrounded by farmlands without protection facilities. Some peasants evened up the ramparts and cultivated the land to plant crops. In Caojiata Village in Ordos, bricks and stones were dug out from the walls by farmers to build houses and fences. A part of ramparts at Yingpanliang in Wuqi County of more than 200 meters (220 yards) long was razed to build the highway. Therefore, effective actions must be taken immediately to protect this world's wonder from disappearing forever.



More Zhou Dynasty Great Wall:
- Last updated on Jul. 15, 2019 -