China Consulate in Los Angeles, USA

Visa Application Form of PRC


Detail Procedure for Application
(How to Apply - Processing Time - Visa Fees - Pick-up, etc)


For Children Born in USA with Chinese Descent Going to China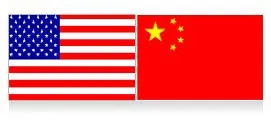 Consul General: Mr. Zhang Ping
Address: 443 Shatto Place, Los Angeles, CA 90020, USA
Tel: +1-213-8078043
Fax: +1-213-8078058
Office Hours: 09:00-12:00, 14:00-17:00, Monday-Friday (except holidays)
Website: http://losangeles.china-consulate.org/eng/
Consular Office of Chinese Consulate in Los Angeles
Address: 3rd Floor, 500 Shatto Place, Los Angeles, CA 90020, USA
Tel: +1-213-3481778 (available between 9:30 and 11:30)
Fax: +1-213-3800372
Email: LAChinaVisa@gmail.com
Office Hours: 09:00-14:00, Monday-Friday (except holidays)
Consular Districts
Southern California, Arizona, Hawaii, New Mexico and American Pacific islands.
Notices for Application
1. You may submit the application to the Consular Office of the Embassy or Consulate-General which holds consular jurisdiction over the state where you reside.
2. No appointment is required.
3. Application by mailing is not acceptable. If you cannot go there in person, you may entrust someone else or an agent to drop off your application to the office on your behalf.
4. The regular processing time for application is 4 working days. Express Service (2-3 working days processing) and same day Rush Service are available. Additional fee of USD20 and USD30 will be charged accordingly. For Rush Service, applications should be presented before 12:00 with approval of consular officers, and visas may be picked up between 13:45 -14:00 on the same day.
5. The visa fee for American citizens is adjusted to USD 140 for individual applicant, and USD 120 per peson for Group application.
6. On or after the pick-up date specified in the receipt, applicants can pay and pick up their passports themselves or by entrusted persons, travel agencies with the receipt.
7. Please pay by Visa Card, Master Card, Money Order, Cashier's Check. Cash and personal checks are not acceptable. And make cashier's check or money order payable to "Chinese Consulate General".

2021 Holiday Schedule
| Festivals | Date | Day |
| --- | --- | --- |
| New Year's Day | January 1 | Friday |
| Martin Luther King's Birthday | January 18 | Monday |
| Chinese New Year | February 11 - 12 | Thursday - Friday |
| Qingming Festival | April 5 | Monday |
| Labor Day | May 3 | Monday |
| Memorial Day | May 31 | Monday |
| Independence Day | July 5 | Monday |
| US Labor Day | September 6 | Monday |
| Mid-Autumn Festival | September 20 | Monday |
| Chinese National Day | October 1 - 4 | Friday - Monday |
| Veteran's Day | November 11 | Thursday |
| Thanksgiving Day | November 25 - 26 | Thursday & Friday |
| Christmas Day | December 24 | Friday |
Map of the Consulate in Los Angeles
Transport:

You can take Expressway 101, exit at Vermont Ave.

And go south on Vermont, turn left at the Fourth Street, then turn right at the next intersection (Shatto Place).

You continue to walk about 100 meters and will see the consulate on your right hand.

The Consular Office is on your left hand.
Please check map for details.



Recommended Tours:
China Tours from USA
China Tour from Los Angeles
China Tour from Hawaii

- Last modified on Jan. 12, 2021 -
Questions & Answers on China Consulate in Los Angeles
Asked by Jack S from USAJ. | Nov. 27, 2020 17:44

Reply
LA Consulate processing M Visa application through email?
Is the LA consulate reviewing the special new Visa application (with a valid PU letter) by email? As an LA resident, do I have the choice to submit between LA Consulate or the Embassy in DC?
Answers (1)
Answered by Sam | Nov. 29, 2020 22:50

0

0

Reply
Yes, you can send an email to layuyue

gmail.com to make an appointment for submitting application.
Asked by John Gibson from USA | Nov. 17, 2020 10:28

Reply
Can my wife who is a Chinese citizen and I who is a US citizen travel to China in late December.
I have 5 years remaining on my 10 year China visa. However. I was told that due to COVID-19 that I must apply for a new visa. Is this true or is my old visa with 5 years remaining good to use? Can my wife who is a Chinese citizen and has a permanent resident green card and I with my USA passport travel to China in late December. I do not know the current rules of travel to China. We would learn from Chicago.
Answers (1)
Answered by Paul | Nov. 19, 2020 23:37

0

0

Reply
If you want to enter China before the entry ban is lifted, you can't use the 10 year China visa and need to apply for a new visa. Your wife can travel to China without any trouble, but you need to get a visa.
Asked by David from USA | Nov. 03, 2020 20:03

Reply
Expired Z Visa
My Z visa is expired, but my work permit is still valid, does the LA consulate take application for Z visa and what are the documents required for approval. I heard the PU letter is not requested if working for same company.
Answers (1)
Answered by Jonno | Nov. 08, 2020 18:25

0

0

Reply
David, I advise you to contact the LA consulate directly for a clear answer.
Email: LAChinaVisa

gmail.com
Inquiry Tel: 213-338-8353 (available between 9:30 and 11:30)
Asked by Bengson from USA | Nov. 02, 2020 10:27

Reply
Document notarize and authenticate service.
The consulate office at Los Angeles shatto place is closed. Please advise any alternate place that I can have my document notarize and authenticate by the consulate.
Answers (1)
Answered by Lesley | Nov. 08, 2020 18:28

0

0

Reply
Dear, please send a mail to this address to see if you can still do the document notarization and authentication at the LA consulate. Address: LAChinaVisa

gmail.com
Asked by Jenny from CHINA | Oct. 25, 2020 04:19

Reply
Expired Passport
My China passport is expired since June 2020. I have tried making an appointment, but no response from China Consulate since maybe May/June 2020. What can I do? I want to get married to a U.S. citizen (my fiance) but no valid ID. Please help!!!
Answers (2)
Answered by Tracy | Oct. 25, 2020 20:34

0

0

Reply
Jenny, dear, you can call the Chinese consulate to see what was wrong with your appointment.
Answered by Jenny | Oct. 26, 2020 01:15

0

0

Reply
It does not go through, the phone call