China Consulate in Los Angeles, USA

Visa Application Form of PRC


Detail Procedure for Application
(How to Apply - Processing Time - Visa Fees - Pick-up, etc)


For Children Born in USA with Chinese Descent Going to China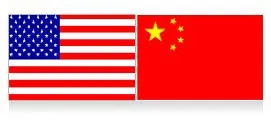 Consul General: Mr. Liu Jian
Address: 443 Shatto Place, Los Angeles, CA 90020, USA
Tel: +1-213-8078088
Fax: +1-213-8078091
Email: webmaster@chinaconsulatela.org
Office Hours: 09:00-12:00, 14:00-17:00, Monday-Friday (except holidays)
Website: http://losangeles.china-consulate.org/eng/
Consular Office of Chinese Consulate in Los Angeles
Address: 3rd Floor, 500 Shatto Place, Los Angeles, CA 90020, USA
Tel: +1-213-2011765
Fax: +1-213-3800372
Email: losangeles_consulate@hotmail.com
Office Hours: 09:00-14:00, Monday-Friday (except holidays)
Consular Districts
Southern California, Arizona, Hawaii, New Mexico and American Pacific islands.
Notices for Application
1. You may submit the application to the Consular Office of the Embassy or Consulate-General which holds consular jurisdiction over the state where you reside.
2. No appointment is required.
3. Application by mailing is not acceptable. If you cannot go there in person, you may entrust someone else or an agent to drop off your application to the office on your behalf.
4. The regular processing time for application is 4 working days. Express Service (2-3 working days processing) and same day Rush Service are available. Additional fee of USD20 and USD30 will be charged accordingly. For Rush Service, applications should be presented before 12:00 with approval of consular officers, and visas may be picked up between 13:45 -14:00 on the same day.
5. The visa fee for American citizens is adjusted to USD 140 for individual applicant, and USD 120 per peson for Group application.
6. On or after the pick-up date specified in the receipt, applicants can pay and pick up their passports themselves or by entrusted persons, travel agencies with the receipt.
7. Please pay by Visa Card, Master Card, Money Order, Cashier's Check. Cash and personal checks are not acceptable. And make cashier's check or money order payable to "Chinese Consulate General".
2020 Holiday Schedule
| Festivals | Date | Day |
| --- | --- | --- |
| New Year's Day | January 1 | Wednesday |
| Martin Luther King's Birthday | January 20 | Monday |
| Chinese New Year | January 27 & 28 | Monday & Tuesday |
| Labor Day | May 1 | Friday |
| Memorial Day | May 25 | Monday |
| Independence Day | July 3 | Friday |
| US Labor Day | September 7 | Monday |
| Chinese National Day & Mid-Autumn Festival | October 1 - 2 | Thursday & Friday |
| Veteran's Day | November 11 | Wednesday |
| Thanksgiving Day | November 26 & 27 | Thursday & Friday |
| Christmas Day | December 24 - 25 | Thursday & Friday |
Map of the Consulate in Los Angeles
Transport:

You can take Expressway 101, exit at Vermont Ave.

And go south on Vermont, turn left at the Fourth Street, then turn right at the next intersection (Shatto Place).

You continue to walk about 100 meters and will see the consulate on your right hand.

The Consular Office is on your left hand.
Please check map for details.



Recommended Tours:
China Tours from USA
China Tour from Los Angeles
China Tour from Hawaii

- Last modified on May. 20, 2020 -
Questions & Answers on China Consulate in Los Angeles
Asked by Deming Liu from USA | Jun. 27, 2020 10:55

Reply
Renew passport
May I renew my Chinese passport which will be expire in a few months
Answers (2)
Answered by Emily from USA | Jun. 28, 2020 23:46

0

0

Reply
Yes, you can.
Answered by Deming Liu from USA | Jun. 29, 2020 22:50

0

0

Reply
May I get application form from somewhere on your website and what kinds of documents shall I prepare for the renewal? How many pictures shall I prepare? How long would take for the renewal and the price for? Thanks!
Asked by Monique from USA | May. 16, 2020 13:31

Reply
Is their a list of hospitals in Los Angeles that are able to provide a CIQ form?
Answers (3)
Answered by Effie from USA | May. 17, 2020 23:50

0

0

Reply
Sorry, there isn't.
Answered by Monique from USA | May. 18, 2020 09:57

0

0

Reply
Thank you for your reply. Am I only able to receive a CIQ form for a physical examination in China?
Answered by Effie | May. 20, 2020 18:24

0

0

Reply
If you do a physical examination in China, you can get a physical examination form, not the CIQ form.
Asked by crystal zhang from USA | Apr. 15, 2020 11:20

Reply
green card/ covid 19 pandemic/ new rules
please advise the new policy regarding extended stay at China due to safety concerns of returning above 6 months. what is the new policy. how long it can be extended due to pandemic Covid 19 crisis. please advise. greatly appreciate it.
Crystal zhang
Answers (1)
Answered by Jeremy from AUSTRALIA | Apr. 15, 2020 19:08

0

0

Reply
Well, if you hold a foreign passport, you cannot enter China at present even if you have a green card.
Asked by Arunee from THAILAND | Jan. 02, 2020 00:05

Reply
How much is a rush visa for Thailand passport holders
i bought the ticket to fly back to Malaysia and did not notice need to apply China visa for transit.
I need sameday visa in order for me to catch my flight.

Please advise. What i should do in order for me fly back by tomorrow night.

Best regards,
Arunee
Answers (1)
Answered by Webster from USA | Jan. 02, 2020 22:07

0

0

Reply
The cost for a rush-service visa in the China consulate in LA is 67 dollars. However, you can only get it on the next day after you submit the application.