China Consulate in New York, USA

Visa Application Form of PRC


Detail Procedure for Application
(How to Apply - Processing Time - Visa Fees - Pick-up, etc)


For Children Born in USA with Chinese Descent Going to China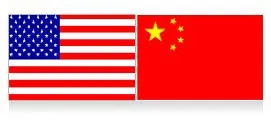 Consul General: Ms. Zhang Qiyue
Address: 520 12th Avenue, New York, NY 10036, USA
Tel: +212-2449392, 2449456
Email: chinaconsul_ny_us@mfa.gov.cn
Office Hours: 09:00-12:00, 13:30-17:00, Monday-Friday (except holidays)
Consular Office of Chinese Consulate in New York
Tel: +212-8682078 (Manned Service between 09:00-12:00, 13:00-16:00 on working days)
Fax: +212-4651708 (Chinese Passport); +212-5640300 (Visa & Authentication)
Email: cnnyconsulate@mfa.gov.cn
Office Hours: 09:00-14:30, Monday-Friday (except holidays)
Services Provided by Consular Office
1. Issue visas (including mainland China visa & Visa/Entry Permit to Hong Kong and Macau).
2. Issue Passport and Travel Document to Chinese (including Hong Kong, Macao, Taiwan residents).
3. Notarize documents for Chinese citizens.
4. Authenticate documents.
Consular Districts
Connecticut, Maine, Ohio, Massachusetts, New Hampshire, New Jersey, New York, Pennsylvania, Rhode Island, Vermont.
Tips for Applicants
(Avoid the Crowd and Long Line)
Generally speaking, the applicants are less from 9:00 a.m. to 10:00 a.m., and on Wednesdays and Thursdays. There are many applicants in all afternoons, on Mondays, Tuesdays, Fridays and the first two days after public holidays.
Instructions for Application
1. Make a good preparation for the required documents (No Need to make an appointment).
2. For a group application with more than 10 passports, the representative should submit application before 12:00.
3. For individual application, please put application form and all other documents into a blank page of passport.
4. Please make sure and check carefully when pick up your visa at the consular office, and contact the officers immediately if there is any mistake.
2020 Holiday Schedule of the Consulate in New York
| Festivals | Date | Day |
| --- | --- | --- |
| New Year's Day | January 1 | Wednesday |
| Martin Luther King's Birthday | January 20 | Monday |
| Chinese New Year | January 27 - 28 | Monday - Tuesday |
| Memorial Day | May 25 | Monday |
| Independence Day | July 3 | Friday |
| Labor Day | September 7 | Monday |
| Chinese National Day | October 1 - 2 | Thursday - Friday |
| Columbus Day | October 12 | Monday |
| Veteran's Day | November 11 | Wednesday |
| Thanksgiving Day | November 26 - 27 | Thursday - Friday |
| Christmas Day | December 24 - 25 | Thursday - Friday |
Map of the Consulate in New York
Transport:
1. Bus No. M42 can reach the Consulate-General directly.
2. Many subway lines stop at 42nd Street,
such as:
6th Avenue: B, D, F.
7th Avenue: 1,2,3,7,9,N,Q,R,S,W.
8th Avenue: A, C, E.
Lexington Avenue: 4, 5, 6.



Recommended Tours:
China Tours from USA
China Tour from New York USA
China Tour from Boston
- Last modified on Jan. 14, 2020 -
Questions & Answers on China Consulate in New York
Asked by Jose Alves from UNITED STATES | Jul. 29, 2020 06:13

Reply
Job in China
I have been working in China since 2012. I came back to the USA in March 2020 because my school was closed. The school is reopening soon and my employer wants me to return. Are Americans currently allowed to travel into China?
Answers (1)
Answered by Wendy from USA | Aug. 02, 2020 20:24

0

0

Reply
Jose, as far as I know, the entry ban for foreigners is still valid, so I'm afraid you will not be allowed to travel into China.
Asked by Barbara M from USA | Jul. 08, 2020 12:44

Reply
How can I go about getting a passport notarized for chinese bank accounts
Answers (1)
Answered by Fiona from USA | Jul. 13, 2020 00:29

0

0

Reply
You can first get it notarized by a notary public, and then have a Chinese embassy authenticate it.
Asked by Chanhui Cai Jarvis from 美国 | Jul. 06, 2020 13:14

Reply
When will the Chinese Embassy in New York reopen? What should I to do verify for my pension ?
Answers (1)
Answered by Jasper from USA | Jul. 09, 2020 01:21

0

0

Reply
It's unknown at present. Just wait patiently.
Asked by Chanhui from 美国 | Jul. 01, 2020 21:11

Reply
Is the Chinese consulate in the United States now open in New York?
Answers (1)
Answered by Ruth from USA | Jul. 02, 2020 00:57

0

0

Reply
No, it's closed temporarily.
Asked by Lam Shui Ping from USA | Jun. 20, 2020 06:37

Reply
Reply Renew Hong Kong SAR passport in Chinese Embassy New York
1) I need to renew my HK SAR passport in New York. Which Form ID should I use?
2) I work in US under L1 visa. The document required - "The original and photocopy of your residence permit in the US." I do not have any official paper called residence permit, is the L1 visa on my passport sufficient?
3) If I submit the documents to Chinese Embassy in New York, do I need to leave my old passport to the embassy? How long can I get my new passport?
4) My US L1 visa is on my old passport, does it mean I need to travel with old and new passport in the future?
Answers (1)
Answered by Sally from USA | Jun. 23, 2020 19:19

0

0

Reply
1. Form ID 841 or persons aged 16 or above; Form ID 842 for children aged under 16; for replacement of a passport which has been lost/damaged/defaced/is not available, applicants should complete an additional application form ID645; for amendment of personal particulars in the passport, applicants should complete application form ID854.

2. The L1 visa is sufficient.

3. You need to leave your old passport to the embassy. The processing may take 4 to 8 weeks.

4. Please consult the US visa affair at a retive bureau,