China Consulate in New York, USA

Visa Application Form of PRC


Detail Procedure for Application
(How to Apply - Processing Time - Visa Fees - Pick-up, etc)


For Children Born in USA with Chinese Descent Going to China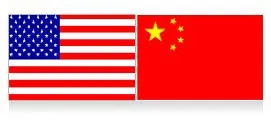 Consul General: Mr. Huang Ping
Address: 520 12th Avenue, New York, NY 10036, USA
Tel: +212-2449392, 2449456
Email: chinaconsul_ny_us@mfa.gov.cn
Office Hours: 09:00-12:00, 13:30-17:00, Monday-Friday (except holidays)
Consular Office of Chinese Consulate in New York
Tel: +212-8682078 (Manned Service between 09:00-12:00, 13:00-16:00 on working days)
Fax: +212-4651708 (Chinese Passport); +212-5640300 (Visa & Authentication)
Email: cnnyconsulate@gmail.com
Office Hours: 09:00-14:30, Monday-Friday (except holidays)
Services Provided by Consular Office
1. Issue visas (including mainland China visa & Visa/Entry Permit to Hong Kong and Macau).
2. Issue Passport and Travel Document to Chinese (including Hong Kong, Macao, Taiwan residents).
3. Notarize documents for Chinese citizens.
4. Authenticate documents.
Consular Districts
Connecticut, Maine, Ohio, Massachusetts, New Hampshire, New Jersey, New York, Pennsylvania, Rhode Island, Vermont.
Tips for Applicants
(Avoid the Crowd and Long Line)
Generally speaking, the applicants are less from 9:00 a.m. to 10:00 a.m., and on Wednesdays and Thursdays. There are many applicants in all afternoons, on Mondays, Tuesdays, Fridays and the first two days after public holidays.
Instructions for Application
1. Make a good preparation for the required documents (No Need to make an appointment).
2. For a group application with more than 10 passports, the representative should submit application before 12:00.
3. For individual application, please put application form and all other documents into a blank page of passport.
4. Please make sure and check carefully when pick up your visa at the consular office, and contact the officers immediately if there is any mistake.
2021 Holiday Schedule of the Consulate in New York
| Festivals | Date | Day |
| --- | --- | --- |
| New Year's Day | January 1 | Friday |
| Chinese New Year | February 11 - 12 | Thursday - Friday |
| Qingming Festival | April 5 | Monday |
| May Day | May 3 | Monday |
| Independence Day | July 5 | Monday |
| Labor Day | September 6 | Monday |
| Mid-Autumn Day | September 20 | Monday |
| Chinese National Day | October 1 - 4 | Friday - Monday |
| Thanksgiving Day | November 25 - 26 | Thursday - Friday |
| Christmas Day | December 24 | Friday |
Map of the Consulate in New York
Transport:
1. Bus No. M42 can reach the Consulate-General directly.
2. Many subway lines stop at 42nd Street,
such as:
6th Avenue: B, D, F.
7th Avenue: 1,2,3,7,9,N,Q,R,S,W.
8th Avenue: A, C, E.
Lexington Avenue: 4, 5, 6.



Recommended Tours:
China Tours from USA
China Tour from New York USA
China Tour from Boston
- Last modified on Jan. 12, 2021 -
Questions & Answers on China Consulate in New York
Asked by Armando from USA | Jan. 03, 2021 11:20

Reply
Is the Embassy Closed in New York?
I need to get documents authenticated, are any of the embassies open? I live near New York. I would also like to get a 10year visa. I've lived in China the last 9 years.
Answers (1)
Answered by Rita | Jan. 10, 2021 19:47

0

0

Reply
I'm afraid it has been closed. For consular affairs, please call 212-868-2078 or 212-244-9498.
Asked by Hongru Wang from CHINA | Dec. 11, 2020 15:52

Reply
Renew my Chinese passport
I am a Chinese citizen living in the NY Metro area for many years.
My passport expired many months ago and I have been waiting to renew it, however, the embassy is still closed. How can I get my passport renewed ? This delay has me worried and concerned.
Answers (1)
Answered by Chris | Dec. 20, 2020 22:02

0

0

Reply
You can call 212-868-2078 or 212-244-9498 to see how to renew your Chinese passport.
Asked by Wei Jia Peng from USA | Oct. 19, 2020 00:48

Reply
Can I go to Shanghai for my grandma Burial Italian with my 10years L visa from 2016?
I was born in NYC, I had Q2 every time Went to see my grandma. In 2016 i got 10years L visa, but now I need go to China for my grandma Burial Italian. Should I go to apply Q2 visa for going China ?
Answers (2)
Answered by Jackie | Oct. 22, 2020 20:47

0

0

Reply
Yes, you should apply for a Q2 visa or a humanitarian visa for going China.
Answered by Joanna | Oct. 23, 2020 16:03

0

0

Reply
Dear Mr./Ms. Consultate in NY:
Would you please indicate me how to delete my question, thank you very much and your help and time is great appreciated .
Asked by Mourad Braktia USA | Sep. 02, 2020 16:35

Reply
Passport / visa to china
Please advise.i did have chance to get my passport back when I submit my application for visa and are they going to open soon ?
Answers (1)
Answered by Helen | Sep. 07, 2020 00:00

0

0

Reply
When you submit your application for visa, your passport will be kept for a few days until your visa is ready.
Asked by Jose Alves from UNITED STATES | Jul. 29, 2020 06:13

Reply
Job in China
I have been working in China since 2012. I came back to the USA in March 2020 because my school was closed. The school is reopening soon and my employer wants me to return. Are Americans currently allowed to travel into China?
Answers (1)
Answered by Wendy from USA | Aug. 02, 2020 20:24

0

0

Reply
Jose, as far as I know, the entry ban for foreigners is still valid, so I'm afraid you will not be allowed to travel into China.