Consulate-General of P.R.China in Chicago, USA

Visa Application Form of PRC


Detail Procedure for Application
(How to Apply - Processing Time - Visa Fees - Pick-up, etc)


For Children Born in USA with Chinese Descent Going to China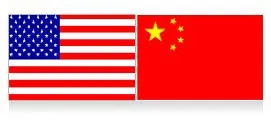 Consul General: Mr. Zhao Weiping
Address: 100 West Erie Street, Chicago, IL60654, USA
Tel: +1-312-8030095
Fax: +1-312-8030110
Email: chinaconsul_chi_us@mfa.gov.cn;
chineseconsulgeneral.chicago@gmail.com
Office Hours: 09:00-12:00, 13:00-16:30, Monday-Friday (except holidays)



Consular Office of Chinese Consulate in Chicago (for visa, passport, notarization & authentication)
Address: 1 East Erie Street, Suite 500, Chicago, IL60611, USA
Tel: +1-312-4530210
Fax: +1-312-4530211
Email: chinavisachicago@gmail.com
Office Hours: 09:00-12:00, 13:00-14:30, Monday-Friday (except holidays)



Consular Districts: Colorado, Illinois, Indiana, Iowa, Kansas, Michigan, Minnesota, Missouri, Wisconsin



Fees and Processing Time
1. For American citizens, fee for individual is US$140 (regardless of the number of entries), and US$120 per person for Group Visa application;
2. Regular service for processing is 4 working days from the date of submitting the application. In addition, Expedited Service (2-3 working days) and Rush Service (1 working day) are available for visa processing. The extra service fees of US$20 and US$30 remain unchanged.
Note: In case of extreme emergency, applicants can use the Rush Service upon the consular officer's approval. If the application is submitted to the office before 11:00, it could be picked up on the same day.
3. Please pick up passport by submitting the pickup form. No passports can be released without this form.
4. No mailing services available.
5. The consular office does not accept cash, personal check or online payment. For personal pick up, only Credit Card (Master/Visa Card), Money Order, Cashier's Check or company check are acceptable. Please make checks and money order payable to "Chinese Consulate in Chicago".



2016 Holiday Schedule
| Festivals | Date | Day |
| --- | --- | --- |
| New Year's Day | January 1 | Friday |
| Chinese New Year | February 8, 9 | Monday, Tuesday |
| International Labor Day | April 29 | Friday |
| Independence Day | July 4 | Monday |
| Labor Day | September 5 | Monday |
| Chinese National Day | October 3 - 5 | Monday - Wednesday |
| Thanksgiving Day | November 24, 25 | Thursday, Friday |
| Christmas Day | December 23 | Friday |

Map of the Consulate in Chicago
Transport:
Take I-90 or I-94 expressway, exit at Ohio Street (50B), walk straight to La Salle Street and then turn left, go ahead to the second traffic light and turn right to Erie Street. The consulate is on your left hand.
If you take Lake Shore Drive, exit at Chicago Street, walk straight to La Salle Street and then turn left, go ahead to the third traffic light and turn left to Erie Street. You will see the consulate is on your left hand.
China Tour from Chicago USA