China Consulate in Chicago, USA

Visa Application Form of PRC


Detail Procedure for Application
(How to Apply - Processing Time - Visa Fees - Pick-up, etc)


For Children Born in USA with Chinese Descent Going to China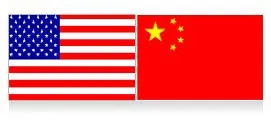 Consul General: Mr. Hong Lei
Address: 100 West Erie Street, Chicago, IL60654, USA
Tel: +1-312-6425981
Fax: +1-312-8030110
Email: chinaconsul_chi_us@mfa.gov.cn;
chineseconsulgeneral.chicago@gmail.com
Office Hours: 09:00-12:00, 13:00-16:30, Monday-Friday (except holidays)
Consular Office of Chinese Consulate in Chicago
(for visa, passport, notarization & authentication)
Address: 1 East Erie Street, Suite 500, Chicago, IL60611, USA
Tel: +1-312-4530210
Fax: +1-312-4530211
Email: chinavisachicago@gmail.com
Office Hours: 09:00-12:00, 13:00-14:30, Monday-Friday (except holidays)

Consular Districts: Colorado, Illinois, Indiana, Iowa, Kansas, Michigan, Minnesota, Missouri, Wisconsin
Fees and Processing Time
1. For American citizens, fee for individual is US$140 (regardless of the number of entries), and US$120 per person for Group Visa application;
2. Regular service for processing is 4 working days from the date of submitting the application. In addition, Expedited Service (2-3 working days) and Rush Service (1 working day) are available for visa processing. The extra service fees of US$20 and US$30 remain unchanged.
Note: In case of extreme emergency, applicants can use the Rush Service upon the consular officer's approval. If the application is submitted to the office before 11:00, it could be picked up on the same day.
3. Please pick up passport by submitting the pickup form. No passports can be released without this form.
4. No mailing services available.
5. The consular office does not accept cash, personal check or online payment. For personal pick up, only Credit Card (Master/Visa Card), Money Order, Cashier's Check or company check are acceptable. Please make checks and money order payable to "Chinese Consulate in Chicago".
2020 Holiday Schedule
| Festivals | Date | Day |
| --- | --- | --- |
| New Year's Day | January 1 | Wednesday |
| Birthday of Martin Luther King, Jr | January 20 | Monday |
| Chinese New Year | January 27 & 28 | Monday & Tuesday |
| Qingming Festival | April 6 | Monday |
| Labor Day | May 1 | Friday |
| Memorial Day | May 25 | Monday |
| Independence Day | July 3 | Friday |
| US Labor Day | September 7 | Monday |
| Chinese National Day & Mid-Autumn Festival | October 1 - 2 | Thursday & Friday |
| Thanksgiving Day | November 26 & 27 | Thursday & Friday |
| Christmas Day | December 25 | Friday |
Map of the Consulate in Chicago
Transport:
Take I-90 or I-94 expressway, exit at Ohio Street (50B), walk straight to La Salle Street and then turn left, go ahead to the second traffic light and turn right to Erie Street. The consulate is on your left hand.
If you take Lake Shore Drive, exit at Chicago Street, walk straight to La Salle Street and then turn left, go ahead to the third traffic light and turn left to Erie Street. You will see the consulate is on your left hand.

Recommended Tours:
China Tours from USA
China Tour from Chicago USA
- Last modified on Dec. 14, 2020 -
Questions & Answers on China Consulate in Chicago
Asked by Grace Liang from UNITED STATES | Dec. 09, 2020 18:07

Reply
question related to year 1987 Authentication process
I have a personal document it signed in Year 1987, it was only stamped by the Chicago consulate and had no stamp of authentication by U.S. Department of State. According to Chinese Embassy's Authentication Process. The Chinese Consulate General is responsible for legalizing notarial documents that have been duly authenticated by the U.S. Department of State over which it hold consular jurisdiction. My question, is this document qualify as an legalized document? I am looking for your advice and thanks for your assistance.
Answers (2)
Answered by Edward | Dec. 13, 2020 22:16

0

0

Reply
Grace, I think this document qualifies as an legalized document.
Answered by Grace Liang | Dec. 14, 2020 07:42

0

0

Reply
Thank you very much for your quick responses.
Asked by Daniel Chu from UNITED STATES | Nov. 14, 2020 12:37

Reply
Urgent Crew Visa appointment
I recently lost my US passport, and I just received my new US passport. I need to apply for another crew work visa for United Airlines as a flight attendant. I am a US citizen and work passenger flights when scheduled.
Please can you give me an urgent appointment between November 23 and December 2 to get a new visa?

Thank you.


Answers (1)
Answered by Cindy | Nov. 19, 2020 19:48

0

0

Reply
Dear, please contact the embassy directly to make an appointment.
Asked by Leila Ivey from UNITED STATES | Sep. 21, 2020 08:41

Reply
Visa Application
Hello,

I have all of my paperwork needed to apply for my visa (including my PU letter). However, it's been weeks since I've heard back from the embassy to apply for my visa. I emailed and attached all of my necessary paperwork, and still radio silence. There's no other way to get a hold of the embassy. Please advise as I need to return back right away to secure my job.
Answers (4)
Answered by Emily | Sep. 24, 2020 00:56

0

0

Reply
You have to wait patiently. The consular officers may issue visa cautiously now because of the epidemic situation.
Answered by USA | Sep. 24, 2020 01:37

0

0

Reply
Thanks for your response.... but that doesn't make sense. All of the other embassies in different regions are responding to everyone. It's radio silence from them. Also, I have a PU letter. There's no excuse for them not to get back to people applying for a visa.
Answered by Bnhugh | Sep. 29, 2020 15:15

0

0

Reply
We are in the same situation. I was wondering if our email had gotten lost but I see it is happening to many others as well.
Answered by Tm | Oct. 24, 2020 16:06

0

0

Reply
Did you get your visa?
Asked by Lucas from UNITED STATES | Sep. 15, 2020 10:51

Reply
Obtain Chinese Travel Visas for US Company
I work for a company that does a lot of business inside China. We are trying to get a team of representatives to visit a factory in China before the end of the year. Is this even possible amidst the current situation? Who can I contact to begin the process?

Thank you very much for your response.
Answers (2)
Answered by Serena | Sep. 21, 2020 00:02

0

0

Reply
Lucas, if you are in emergent cases, you can ask your business partner to try to get you a PU or TE invitation letter, and then apply for a business visa at the Chinese embassy.
Answered by Leila | Sep. 22, 2020 14:01

0

0

Reply
I've done that. I've attached my PU letter along with the necessary paperwork for my visa application. However, the Chicago Embassy still isn't getting back to anyone.

Please advise
Asked by Yihang Ma from CHINA | Sep. 04, 2020 12:08

Reply
Passport expiring.
Hello. I am an International Student holding J1 Visa,but my passport is expiring in December. How can I renew it?
Answers (1)
Answered by Jeremy | Sep. 09, 2020 20:16

0

0

Reply
First, you need to make an online appointment on the website of the Chinese consulate in Chicago. Then collect all necessary documents and go to the consulate to submit your application.