China Consulate in San Francisco, USA

Visa Application Form of PRC


Detail Procedure for Application
(How to Apply - Processing Time - Visa Fees - Pick-up, etc)


For Children Born in USA with Chinese Descent Going to China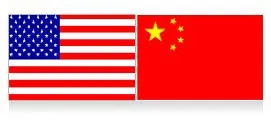 Consul General: Mr. Wang Donghua
Address: 1450 Laguna Street, San Francisco, CA 94115.
Tel: +1-415-852 5900
Office Hours: 09:00-12:00, 13:30-17:00, Monday-Friday (except holidays)
Email: chinasonsul_san_us@mfa.gov.cn
Website: http://sanfrancisco.china-consulate.org/eng/
Consular Office of Chinese Consulate in San Francisco
Tel: +1-415-852 5941 (service staff, 15:30-17:00 on working days)
Fax: +1-415-852-5940
Consular Protection Hotline: +1-415-852 5924 (working hours), +1-415-216 8525 (non-working hours)
Email: visa.sf@gmail.com
Office Hours: 09:00-14:30 Monday-Friday (except holidays)
Consular Districts
Northern California, Nevada, Oregon, Washington, and Alaska

If you don't reside in these regions, please contact the consulate in your region. Otherwise, your application will be delayed or even denied.
Important Notice
Please do not bring any audio/video electronic devices, such as camera, video camera and video/audio recorder, MP3s, or PDAs as they are not allowed within the Consulate. The consul also strongly advises that you do not bring large bags, such as backpacks, suitcases or packages as there are no storage facilities on Consulate grounds.
Means of Payment
On or after the pick-up date specified in the receipt, applicants can pay and pick up their passports themselves or by entrusted persons, travel agencies with the receipt.
1. Money Order, Cashier's Check, and Company Check made payable to "Chinese Consulate General".
2. Credit Card and Debit Card - ONLY Visa/Master Card are acceptable.
Please note: Cash and Personal check are not acceptable.
Mail Applications are not acceptable
The Consulate in San Francisco does not accept mailed applications. And the mailing back service is not available as well.
2021 Holiday Schedule
| Festivals | Date | Day |
| --- | --- | --- |
| New Year's Day | January 1 | Friday |
| Martin Luther King's Birthday | January 18 | Monday |
| Chinese New Year | February 11 - 12 | Thursday - Friday |
| Qingming Festival | April 5 | Monday |
| Labor Day | May 3 | Monday |
| Memorial Day | May 31 | Monday |
| Independence Day | July 5 | Monday |
| US Labor Day | September 6 | Monday |
| Mid-Autumn Festival | September 20 | Monday |
| Chinese National Day | October 1 - 4 | Friday - Monday |
| Thanksgiving Day | November 25 - 26 | Thursday & Friday |
| Christmas Day | December 24 | Friday |
Map of the Consulate General in San Francisco
How to Get to the Consulate General?
1450 Laguna Street is at the intersection of Laguna and Geary streets.
If you go Freeway 101, exit at Fell and Laguna streets, and then turn right at the first traffic light on to Laguna Street.
The consulate is about 0.6 mile ahead on your right hand side.
You can also take Bus No. 38 and get off at Laguna to reach there.

Recommended Tours:
China Tours from USA
China Tours from San Francisco
- Last modified on Jan. 12, 2021 -
Questions & Answers on China Consulate in San Francisco
Asked by Michael Roberts from UNITED STATES | Apr. 06, 2021 10:15

Reply
Q1 visa, need documents like copies of Greencard, income, bank statements or property deeds?
My wife is Chinese citizen, we married 10 years ago here in United States. We have traveled to China on (L) visa in recent years. I recently retired we want to move to China on Q1 visa for me. She has Chinese passport so no problem for her? Can my wife write me an invite letter?
Answers (1)
Answered by Eric | Apr. 12, 2021 00:37

0

0

Reply
Michael, your wife does not need a visa, and you need to get a Q1 visa, which requires documents like your passport, application form, photo, marriage certificate, an invitation letter from your wife, and a copy of your wife's passport or ID card.
Asked by Elizabeth from USA | Mar. 29, 2021 08:50

Reply
Submitting documents for authentication.
I am in the process of applying for a work visa for a teaching job that I got in Shanghai. I have some documents that I need to be authenticated by this embassy. Is the embassy currently open? Can you tell me how to submit these documents?
Answers (1)
Answered by Nancy | Apr. 12, 2021 00:26

0

0

Reply
Elizabeth, you can call this number to contact the embassy and ask about the relevant affairs.

Tel: (202) 855-1555 available between 9:30 and 12:00 from Monday to Friday
Tel: (202) 790-8746 available between 14:00 and 16:30 from Monday to Friday
Asked by Liping Roberts from AMERICA, US | Mar. 21, 2021 19:37

Reply
Can my wife apply here to renew expired Chinese Passport?
My wife's Chinese Passport expired a month ago. Can we apply to renew passport at consulate in San Fransico
Answers (1)
Answered by Alice | Apr. 05, 2021 20:09

0

0

Reply
Yes, you can.
Asked by Ron from USA | Mar. 20, 2021 19:32

Reply
Travel to China with expired passport.
We are host family for Chinese student, age 15 years, with expired Chinese passport. Can he return to China with expired passport in June? Will Covid issues prevent him from reentry into his home country?
Answers (1)
Answered by Bonnie | Mar. 29, 2021 02:09

0

0

Reply
He should renew the passport before returning to China.
Asked by Mario from U.S.A | Mar. 05, 2021 06:07

Reply
Question about my visa
Hello. I had to get a new American passport while I was in China because the old passport was going to expire in April 2021. The old passport has a ten year visa that expires in 2025. A friend in China told me that I can use the visa on my old passport with my new passport at the same time to enter China when China allows entry again. My question is this information correct? Can I use the visa from my old passport with my new passport since the visa is good until 2025?
Answers (1)
Answered by Lucy from CANADA | Mar. 15, 2021 01:13

0

0

Reply
Yes, the information is correct. Don't worry.