China Consulate in San Francisco, USA

Visa Application Form of PRC


Detail Procedure for Application
(How to Apply - Processing Time - Visa Fees - Pick-up, etc)


For Children Born in USA with Chinese Descent Going to China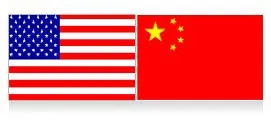 Consul General: Mr. Luo Linquan
Address: 1450 Laguna Street, San Francisco, CA 94115.
Tel: +1-415-852 5900
Office Hours: 09:00-12:00, 13:30-17:00, Monday-Friday (except holidays)
Email: chinasonsul_san_us@mfa.gov.cn
Website: http://sanfrancisco.china-consulate.org/eng/
Consular Office of Chinese Consulate in San Francisco
Tel: +1-415-852 5941 (service staff, 15:30-17:00 on working days)
Fax: +1-415-852-5940
Consular Protection Hotline: +1-415-852 5924 (working hours), +1-415-216 8525 (non-working hours)
Email: visa.sf@gmail.com
Office Hours: 09:00-14:30 Monday-Friday (except holidays)
Consular Districts
Northern California, Nevada, Oregon, Washington, and Alaska

If you don't reside in these regions, please contact the consulate in your region. Otherwise, your application will be delayed or even denied.
Important Notice
Please do not bring any audio/video electronic devices, such as camera, video camera and video/audio recorder, MP3s, or PDAs as they are not allowed within the Consulate. The consul also strongly advises that you do not bring large bags, such as backpacks, suitcases or packages as there are no storage facilities on Consulate grounds.
Means of Payment
On or after the pick-up date specified in the receipt, applicants can pay and pick up their passports themselves or by entrusted persons, travel agencies with the receipt.
1. Money Order, Cashier's Check, and Company Check made payable to "Chinese Consulate General".
2. Credit Card and Debit Card - ONLY Visa/Master Card are acceptable.
Please note: Cash and Personal check are not acceptable.
Mail Applications are not acceptable
The Consulate in San Francisco does not accept mailed applications. And the mailing back service is not available as well.
2019 Holiday Schedule
| Festivals | Date | Day |
| --- | --- | --- |
| New Year's Day | January 1 | Tuesday |
| Martin Luther King's Birthday | January 21 | Monday |
| Chinese New Year | February 4 & 5 | Monday & Tuesday |
| Qingming Festival | April 5 | Friday |
| Dragon Boat Festival | June 7 | Friday |
| Independence Day | July 4 | Thursday |
| Mid-Autumn Festival | September 13 | Friday |
| Chinese National Day | September 30 & October 1 | Monday & Tuesday |
| Columbus Day | October 14 | Monday |
| Veterans Day | November 11 | Monday |
| Thanksgiving Day | November 28 & 29 | Thursday & Friday |
| Christmas Day | December 25 | Wednesday |
Map of the Consulate General in San Francisco
How to Get to the Consulate General?
1450 Laguna Street is at the intersection of Laguna and Geary streets.
If you go Freeway 101, exit at Fell and Laguna streets, and then turn right at the first traffic light on to Laguna Street.
The consulate is about 0.6 mile ahead on your right hand side.
You can also take Bus No. 38 and get off at Laguna to reach there.

Recommended Tours:
China Tours from USA
China Tours from San Francisco
- Last modified on Nov. 06, 2019 -
Questions & Answers on China Consulate in San Francisco
Asked by FRANK W WREDE from USA | Oct. 25, 2019 16:17

Reply
my passport expires dec 19 china, the visa in it expires 2025 USA
my passport expires dec 19 china, the visa in it expires 2025 USA , so do I still need to update my passport.
Answers (1)
Answered by Amber from USA | Oct. 27, 2019 20:27

0

0

Reply
Yes, you need. However, it won't affect you to use this visa. You can carry both the old and new passports to enter China.
Asked by Lucia from USA | Oct. 15, 2019 10:49

Reply
I have layover in China--am I eligible to leave the airport without visa? I have an USA Passport
I will be in China for less than 10hrs for a layover and leaving the airport to shower at a hotel and rest for a few hours. I have an American passport. Do I still need to apply for a visa? If so, which one?

Thank you
Answers (1)
Answered by Haide from USA | Oct. 15, 2019 19:27

0

0

Reply
Dear, actually you can enjoy the 24h visa-free transit, but I'm not sure whether you are allowed to leave the airport because your layover is short. It's to be decided by the immigration officer. You can choose a flight route with longer layover in China to enhance the possibility. In many cities, you can enjoy 72 or 144 h visa-free transit.
Asked by Andy Jackson from USA | Oct. 02, 2019 12:38

Reply
Extending 60 day limit on 10 year visa
I am an Emeritus Professor at the University of California have a 10 year visa that expires in 2028, with a 60 day limit per visit. I may be teaching and conducting research at China Agricultural University, Zhejiang University and Southwest University next year and the estimated time for my visit may exceed 60 days. Will it be possible to extend the 60 days to 120 days on this visa or to ask for an extension once I am in China?
Answers (1)
Answered by Emily from USA | Oct. 09, 2019 18:55

0

0

Reply
You can only do the extension when you are in China.
Asked by Gloria from USA | Aug. 28, 2019 09:28

Reply
Fingerprints
Do we have to have fingerprints? I would like to know because I am taking my friends applications
Answers (1)
Answered by Cameron from USA | Aug. 29, 2019 18:09

0

0

Reply
Generally speaking, it is required. You could contact the embassy and ask.
Asked by Gloria from USA | Aug. 27, 2019 13:25

Reply
I am applying for 4 people, can I take all of us application or all of us need to go
Answers (1)
Answered by Ann from USA | Aug. 27, 2019 22:54

0

0

Reply
You can take all the applications if you belong to the same consular district. However, if the consulate requires every applicant to go there to make fingerprints, they may need to go in person.