Top Beijing Attractions
More Things to Do
Top 10 City Tours
BJ01-10: Day Trip to Fragrant Hills
Fragrant Hills Park - Beijing Botanical Garden - Olympic Park
Free Cancellation

24-hour Before

In the morning, your tour guide and driver will pick you up on time from your hotel in downtown Beijing and start straight the day trip to Fragrant Hills. Fragrant Hills Park in the western suburbs of Beijing is a royal park with a long history, rich cultural heritages and mountainous scenery. Xianglu Peak, the main peak of Fragrant Hills, is 575 meters (1,886 feet) high; In order to save your energy and time, we have included the round-trip cable car for you.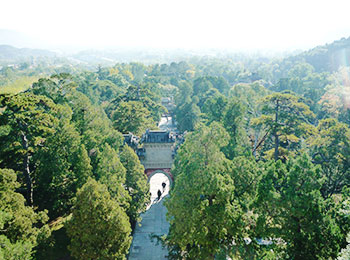 Fragrant Hills Park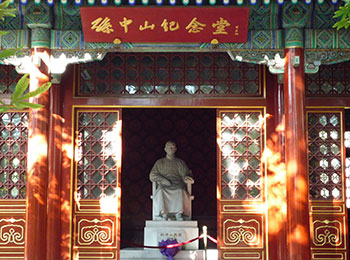 Dr. Sun Yat-Sen's Memorial Hall in the park
Afterwards, the Fragrant Hills day tour will be extended to Beijing Botanical Garden, which is a fine place to enjoy various plants and breathe fresh air. Inside it, many places of interests, such as Wofo Temple and Memorial of Cao Xueqin (the famed ancient writer) are both worth visiting. We will leave lunch on your own so that you can taste some authentic Chinese food you like.
At last, we will head to Olympic Park, the main venue for the Beijing 2008 Olympic Games. It is a landmark area in Beijing. Your guide will lead you to view the unique appearance of those well-known venues, including Bird's Nest, Water Cube and National Stadium. You can take a close shot of them to mark the tour.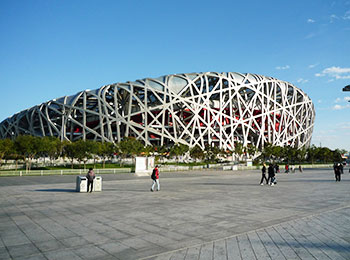 Bird's Nest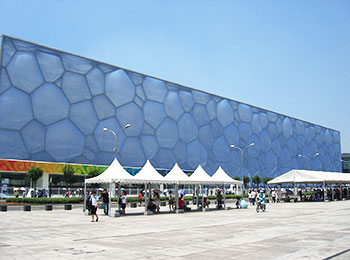 Water Cube
After the visit, your guide and driver will escort you back to your hotel. This day trip to Fragrant Hills, Botanical Garden and Olympic Park ends here. Wish you have had fun in the trip!
Friendly Tips:
The Fragrant Hills Red Leaves Festival is held each year from mid-October to mid-November, attracting tens of thousands of tourists and shutterbugs from China and overseas. It is the best time to attend this Fragrant Hills day tour, also the busiest time. In consideration of the crowds of tourists and frequent traffic jams, if you go to Fragrant Hills during the festival, we will skip the visit to Olympic Park.
Fragrant Hills Park
Fragrant Hills Park is a mountainous royal garden covering a quite large area, with a history of more than 900 years, and possessing many cultural relics, historical spots and luxuriant trees. Since the Yuan Dynasty (1271 - 1368 AD), the emperors would go there for hunting. Red Leaves Festival is held here every year since 1989 when the mountain slopes are painted red by various trees, like cotinus coggygria which is usually called red leave tree, maples, persimmon trees, and so on.

Beijing Botanical Garden
Located at the foot of Fragrant Hills, Beijing Botanical Garden collects and displays more than 1.5 million plants of over 10,000 species. There are Tree Peony Garden, Lilac Garden, Rose Garden, Magnolia Garden, Ornamental Peach Garden, Bamboo Garden, and Cherry Valley etc, attracting visitors in all seasons. You can also see many rainforest plants, desert plants etc. in the conservatory. There are some historical sites as well, such as Cao Xueqin's Memorial, Wofo Temple and Liang Qichao's Cemetery.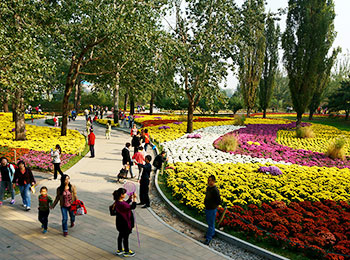 Beijing Botanical Garden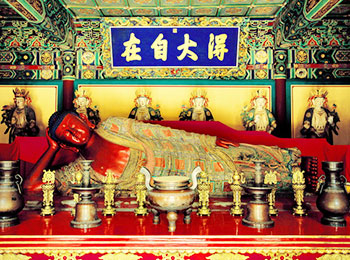 Wofo Temple
Olympic Park
Olympic Park covers an area of 11.59 square kilometers (4.5 sq mi), including a large Olympic Forest Park and numerous Olympic venues where the 2008 Beijing Olympic Games were held, out of which the most famous are Bird's Nest and Water Cube. It has been transformed into a comprehensive center after the 2008 Olympic Games to hold various activities like sport events, exhibitions, meetings, science and education activities, leisure and shopping.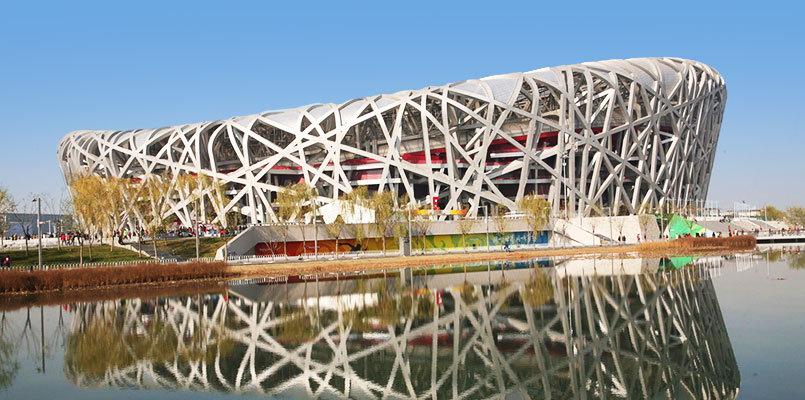 View the distinctive appearance of Olympic Bird's Nest
Prices (US$ Per Person)
1 person

$260

2 persons

$157

3 persons

$138

4 persons

$114

5 persons

$106

6 persons

$97

7 persons

$95

8 persons

$90

9 persons

$86

10+

$75

Price Includes
Private English-speaking guide
Private driver & air-conditioned vehicle
Entrance fees to tourist sites
Round-trip cable car at Fragrant Hills
Price Excludes
Hotel accommodation with breakfasts
Lunches and dinners
Tips or gratuities for guide and driver
The above routes do not meet your requirements? Please click
Tailor My Trip