Dunhuang Travel Guide
Situated near the boundary of Gansu, Qinghai and Xinjiang, the historical city Dunhuang is a renowned tourist destination, famous for the Mogao Caves. The landform of this area is a declining basin-plain from west to northeast, high in the north and south, and low in the middle, with Mt. Qilian in the south, Mt. Mazong in the north and desert from east to west.
In ancient times, Dunhuang was the trade center between China and its western neighbors. At that time, it was the most westerly frontier military garrison in China. With the flourishing of trade along the Silk Road, it was prompted to become the most open area in international trade in ancient Chinese history. It provided the only access westward for the Chinese Empire and eastward for western nationalities. Today, as a reminder of this historical area, we are left with the Mogao Caves, Yangguan Pass, Yumenguan Pass and many wonderful Chinese poems depicting the time. As a city in desert, sandstorm usually happens, so prepare glasses, hats and gauze kerchiefs to protect you. The best visiting time is from May to September.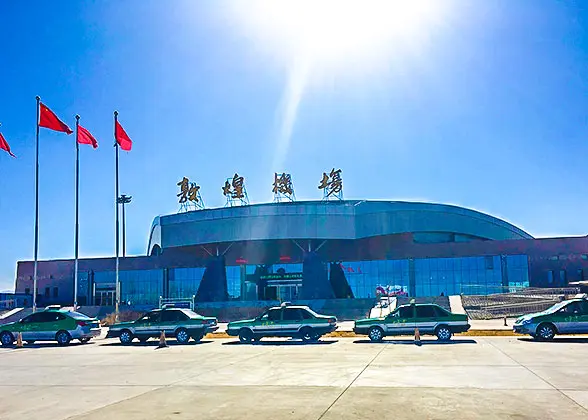 Flight is the most direct method from some major Chinese cities to Dunhuang. Trains are available from Xi'an, Lanzhou and Jiayuguan. In addition, long-distance buses extend to Jiayuguan, Lanzhou, Kumul, Urumqi, Turpan and Xining. There are buses from downtown to nearby attractions or one can hire a car for traveling around.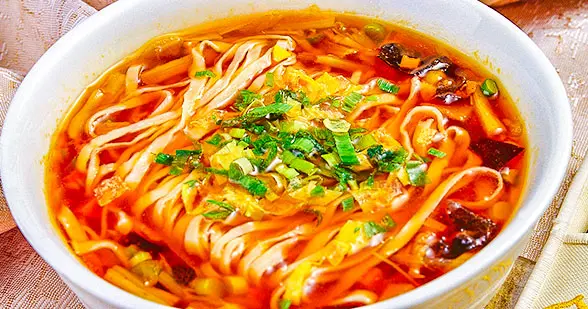 Close to Xinjiang, food in Dunhuang combines features of both Xinjiang cuisine and Lanzhou food. Mutton is very popular local food. Flour foods such as minced noodles are delicious. Those who want spicy food can eat Ma La Tang (a kind of hotpot) in restaurants along streets. Small but authentic restaurants are very easy to find such as the Daji Lvrou Huangmian Restaurant famous for Yellow Noodles with Donkey Meat. In addition, Shazhou Night Market is a must for tasting local snacks.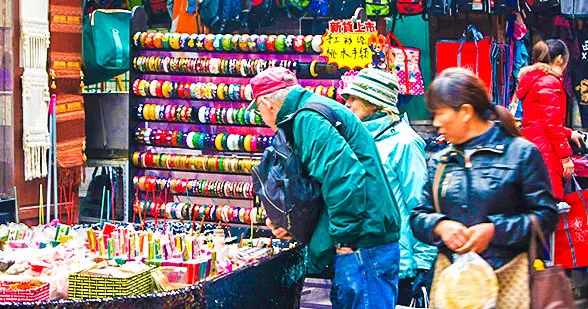 Without large shopping malls, Shazhou Market and Feitian Market sell various souvenirs such as carpets, craftworks of camel imitations, and luminous cups. Visitors can go to Shazhou Market at night. There one can purchase souvenirs while enjoying tasty snacks.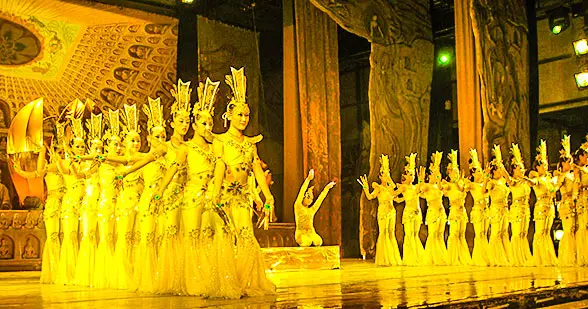 Night here is usually used for a good rest, since there are a few cafes, bars or discos. If you want to make full use of the traveling time, Shazhou Market is highly recommended to go to pick up some souvenirs or eat some snacks. Or watching the Summer of Dunhuang is a nice option to learn more local culture.
With four thousand years' history, the city played a vital role in China's development. It used to be an important portal to central China from Middle Asia. Tang Dynasty (618 - 907) was its heyday.
Some fast facts and practical information are provided to facilitate your trip.
Area & Zip Code
Useful Numbers
Post Office
Activities
Banks
Hospitals

You may like: 9 China Famous Cities for Study Tour
- Last updated on Nov. 16, 2022 -
Questions & Answers on Dunhuang Travel
Asked by Agnes from CHINA | Jul. 15, 2021 20:59

Reply
Why is the day so long in Dunhuang?
Answers (3)
Answered by Jeny | Jul. 15, 2021 21:04

0

0

Reply
Because the equator is very close to Dunhuang.
Answered by Ramon | Jul. 25, 2021 06:09

0

0

Reply
No! The equator is by Singapore and South from the Maldives.
Days are long in the summer and short in the winter due to the latitude and the season
Answered by Abby | Nov. 16, 2022 01:17

0

0

Reply
It is not the day long. Dunhuang's longitude is farther west than Beijing's, so its sunset is later.
Asked by Shaun from CHINA | Mar. 16, 2021 21:24

Reply
Hi. Is Dunhuang open for tourists traveling in China? (we are Chinese residents).
Answers (1)
Answered by Abigail | Mar. 21, 2021 20:23

0

0

Reply
Yes, it is open for tourists. Have fun!