Luoyang Weather in May
Luoyang weather in May is warm and dry. The average daytime temperature is 27°C (81°F), the average night temperature is 15°C (59°F), and the average precipitation is only 50mm. The temperature difference between day and night is acceptable. The air quality and visibility of this month are good. It is a good time to visit Luoyang.
Herbaceous peonies, late opening peony flowers, roses, azalea flowers come to full bloom in May, making Luoyang city an ocean of flowers. With the nice weather and beautiful flowers, the city is more attractive and romantic.
Averages for Luoyang Weather in May
Temperature: 21°C / 70°F
High Temperature: 27°C / 81°F
Low Temperature: 15°C / 59°F
Rainfall: 50 mm
Rainy Days: 7 days
Sunrise: 05:19 ~ 05:41
Sunset: 19:15 ~ 19:38
Air Quality in May
Average AQI:87

What to Wear in Luoyang in May
Light and breathable clothes such as cotton and linen shirts, long and filmy dresses or thin T-shirts are suitable for daytime. At night, especially on a drizzly night, you need to add a thin coat or a light sweater in case you catch a cold due to temperature drop.


Thing to Do in Luoyang in May
As the daytime temperature in May is not very high, outdoor activities are OK. Xitaishan Mountain Scenic Area is the best place to appreciate azalea flowers, where large areas of wild azaleas compete with each other, spreading over the whole mountains. Especially the long azalea corridor, which is as brilliant as rosy clouds, forms an intoxicating painting with the backdrops of green mountains and trees. Steep peaks, jagged rocks, beautiful flowers, clear water, dense forest and quiet caves are integrated, making the scenic area a natural oxygen bar.
If visiting Luoyang in early May, you can go to China National Flower Garden to admire the sea of herbaceous peonies. In
Wangcheng Park
, you not only can enjoy the colorful herbaceous peonies, but also can see late blooming and alpine peony flowers. If you miss the chance to enjoy peonies, roses along West Jiudu Road, in the Luopu Park and near the Lijing Gate are charming.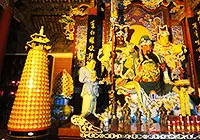 Guanlin Temple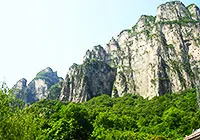 Xitaishan Mountain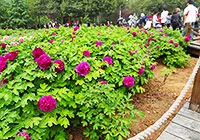 National Flower Garden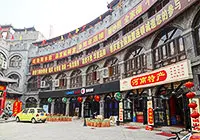 Lijing Gate
Other Tips
In May, the climate is dry and the sunlight is intense in Luoyang, so you should pay attention to skin protection during outdoor activities. You can take some commonly used medicines according to your own needs. For fear of the inconvenience of heavy passenger traffic during May Day holiday, you'd better make your travel plan in advance and book train or flight ticket as early as possible.
What is the temperature in Luoyang in May?
High/Low Temperatures of Luoyang in May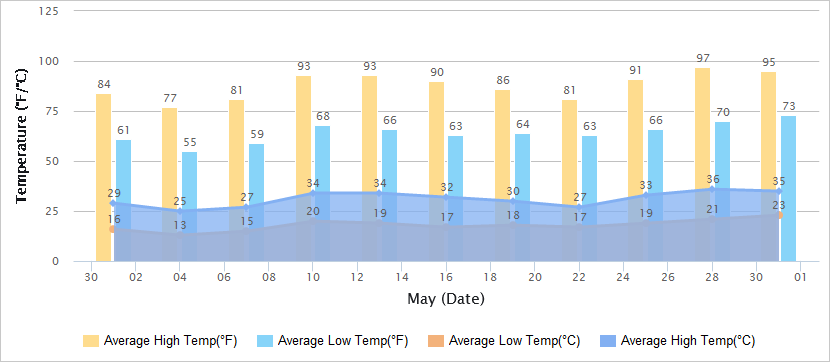 Air Quality of Luoyang in May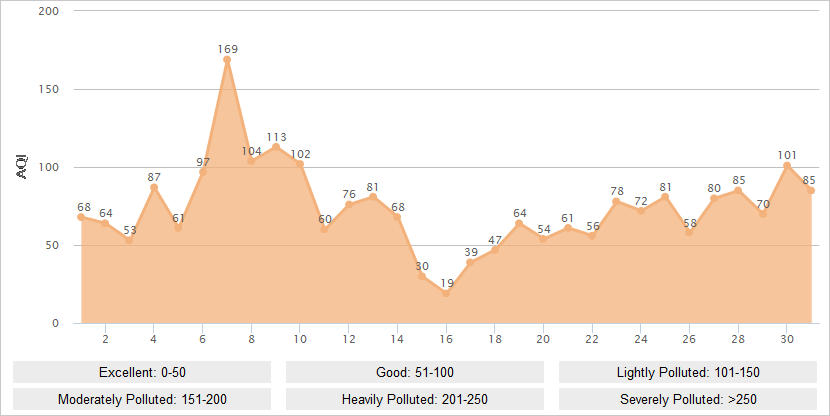 Historical Luoyang Weather in May
May
Temperature
Sunrise / Sunset
Humi-
dity
(%)
High
Low
1
29°C / 84.2°F
16°C / 60.8°F

05:41

/

19:15

33
2
26°C / 78.8°F
16°C / 60.8°F

05:40

/

19:16

34
3
17°C / 62.6°F
12°C / 53.6°F

05:39

/

19:17

74
4
25°C / 77°F
13°C / 55.4°F

05:38

/

19:17

23
5
24°C / 75.2°F
10°C / 50°F

05:37

/

19:18

14
6
25°C / 77°F
12°C / 53.6°F

05:36

/

19:19

19
7
27°C / 80.6°F
15°C / 59°F

05:35

/

19:20

24
8
27°C / 80.6°F
14°C / 57.2°F

05:34

/

19:21

30
9
30°C / 86°F
18°C / 64.4°F

05:33

/

19:21

30
10
34°C / 93.2F
20°C / 68°F

05:32

/

19:22

22
11
34°C / 93.2°F
18°C / 64.4°F

05:31

/

19:23

18
12
32°C / 89.6°F
18°C / 64.4°F

05:30

/

19:24

19
13
34°C / 93.2°F
19°C / 66.2°F

05:30

/

19:25

19
14
29°C / 84.2°F
16°C / 60.8°F

05:29

/

19:25

37
15
30°C / 86°F
18°C / 64.4°F

05:28

/

19:26

44
16
32°C / 73.6°F
17°C / 62.6°F

05:27

/

19:27

29
17
36°C / 96.8°F
19°C / 66.2°F

05:27

/

19:28

17
18
34°C / 93.2°F
20°C / 68°F

05:26

/

19:29

26
19
30°C / 86°F
18°C / 64.4°F

05:25

/

19:29

34
20
31°C / 87.8°F
20°C / 68°F

05:24

/

19:30

45
21
30°C / 86°F
22°C / 71.6°F

05:24

/

19:31

45
22
27°C / 80.6°F
17°C / 62.6°F

05:23

/

19:31

51
23
26°C / 78.8°F
15°C / 59°F

05:23

/

19:32

42
24
28°C / 82.4°F
17°C / 62.6°F

05:22

/

19:33

25
25
33°C / 91.4°F
19°C / 66.2°F

05:22

/

19:34

19
26
33°C / 91.4°F
20°C / 68°F

05:21

/

19:34

17
27
36°C / 96.°F
21°C / 69.8°F

05:21

/

19:35

20
28
36°C / 96.°F
21°C / 69.8°F

05:20

/

19:36

23
29
33°C / 91.4°F
23°C / 73.4°F

05:20

/

19:36

28
30
32°C / 73.6°F
21°C / 69.8°F

05:19

/

19:37

28
31
35°C / 95°F
23°C / 73.4°F

05:19

/

19:38

21
- Last modified on Jun. 27, 2019 -