Top 10 Things to Do in Tianjin
Tianjin city, only over 600 years old, cannot be counted as an old city in China. But it goes with a unique cityscape that the East meets the West, because it is one of the earliest ports opened for international trade in modern China. Such a history make Tianjin a popular tourist city to see both the traditional sites and the western styled attractions. Also, its seaside location brings it many beautiful waterscapes. Anyway, what to do in Tianjin upon your arrival? Below is a recommended list of top things to do in Tianjin.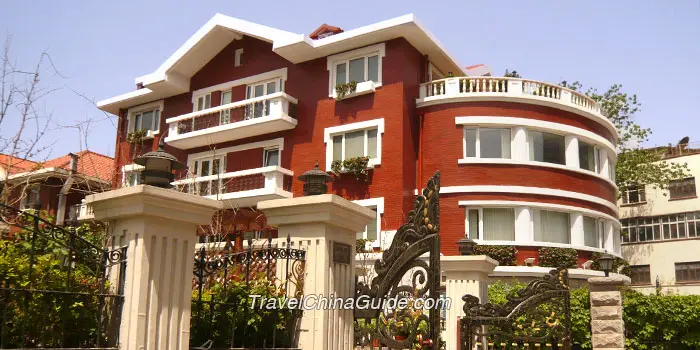 Once the extended section of British concession, Five Great Avenues is the synonym of western-style villas in Tianjin because it is full of the exotic architecture in various styles. There are also some former residences of celebrities in the combined style of Chinese and western. You can take the horse carriage to travel through the streets, and the rickshaws are available as well, both of which are special Tianjin things to do, make you feel like travelling through the time to the past. Cycling around Five Great Avenues leisurely is also popular.
Haihe River is the "mother river" of Tianjin and the most prosperous zones in the city lie along the river. Cruising on Haihe River is like travelling in a gallery, especially the night cruise, which is among the most popular things to do in Tianjin for nightlife. Except for the dazzling and spangled western architectural complex, old church, modern skyscrapers, vast squares, and colorful neon lights form a charming night scene. The night cruise takes 50 minutes or so, running a round-trip between Tianjin Eye and Jiefang Bridge. You can get on board from either wharfs by
Tianjin Railway Station
,
Dabei Buddhist Temple
, Ancient Cultural Street or Italian Style Street.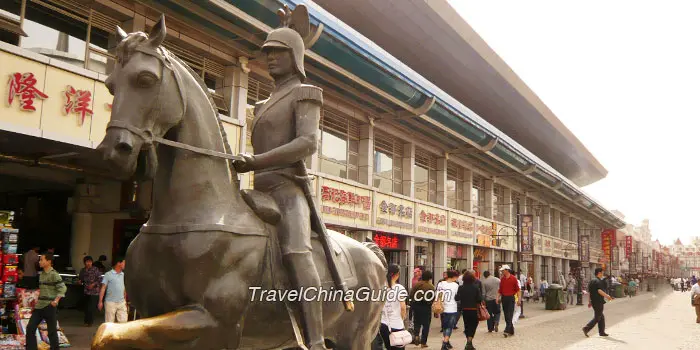 This is a well-preserved Italian concession with a large number of old Italian buildings. It's hard to find such a complete Italian historical complex in an alien land outside Italy, so strolling around the exotic area becomes one of worthwhile Tianjin activities. Marco Polo Square is the prettiest and grandest architecture there with a high pillar with a goddess statue on the top and a fountain pool in the center. It seems to be in a Mediterranean town when you take a walking there. Quite a few celebrities in modern history once lived there, and their former residences are also worth a visit.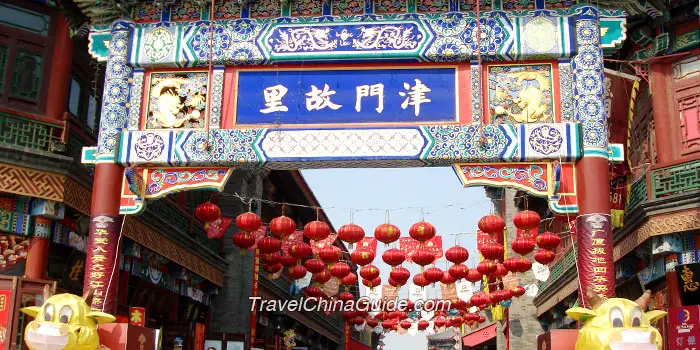 Different from the Italian Style Street, Ancient Cultural Street has a totally different look as buildings here are in traditional Chinese style, hence visiting it is another interesting thing to do in Tianjin China. Centered on
Temple of the Queen of Heaven
, it's also a nice destination to enjoy the traditional Chinese folk arts, as well as buy featured souvenirs, because the time-honored shops there mainly sell traditional Chinese handicrafts, including cloisonné enamels, embroideries, lacquerwares, and colored drawings. Around
Chinese New Year
, you will meet the bustiest Ancient Cultural Street as temple fairs and festival celebrations are held. You could also try Tianjin snacks and watch the performance of local comic dialogues there.
When talking about "what to do in Tianjin China", St. Joseph Cathedral, aka Xikai Church, is unmissable, especially for overseas travelers. It's the largest Catholic church as well as the cathedral in Tianjin dated back to 1916. It's built with yellow and red bricks, and there are three green domes with bronze crosses respectively. In French Roman style, this historical architecture is beautiful with oil paintings, sculptures, arched windows with stained glass, fine carvings on pillars, etc. In addition to enjoy the splendid old architecture, it's also a place to achieve inner peace.
Tianjin Eye is also called Yongle Bridge Tientsin Eye, because it is constructed on Yongle Bridge over Haihe River. With a height of 120 meters (394 feet), one can ride it to overlook Tianjin and see Haihe River flowing through the city, so it becomes one of the top things to do in Tianjin China. However, you'd better get mentally prepared to queue a very long line especially in the late afternoon to get onboard. What's more, the night view around Tianjin Eye is also a brilliant scene to feast your eyes.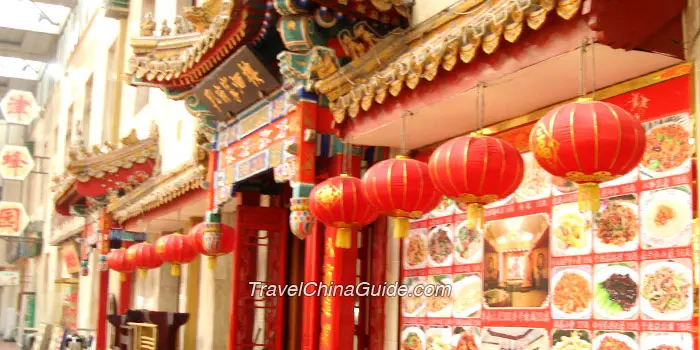 Delicacies can never be forgotten when you get to a city. In Tianjin, the best place to satisfy your appetite is right Nanshi Food Street. Located in the busiest area in the downtown with an old-timey gateway, it can be easily found. You could find the best known local snacks there, such as Go Believe (Goubuli) Steamed Buns, Fried Dough Twists, Erduoyan Fried Rice Cake, Pancake Rolled with Crisp Fritter, Thick Gruel of Millet Flour and Preserved Fruits, and various pastries. The place is especially busy at night and the first among many gourmets' list of "what to do in Tianjin at night".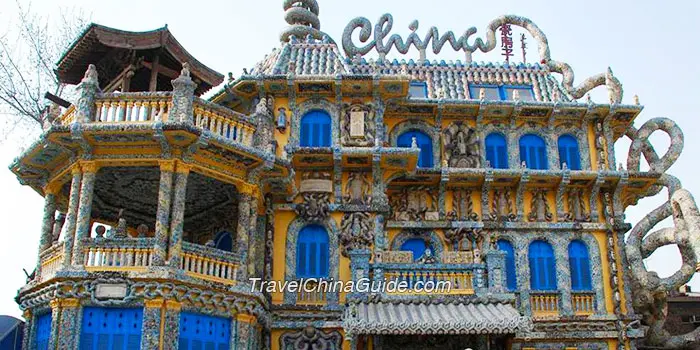 Porcelain House is a unique building in Tianjin, as the whole villa was constructed with porcelain wares from
Han Dynasty
(202 BC - 220 AD) to
Qing Dynasty
(1644 - 1911 AD). 20 tons of crystals and agates, more than 4,000 ancient porcelains, over 7 hundred million ancient china tiles, and over 300 white marble carvings collected by the host were used to build the house, which make it a living museum of Chinese ancient porcelain. You can hardly see such a house anywhere else and see so many ancient china wares all at once, so it is no doubt among top things to do in Tianjin.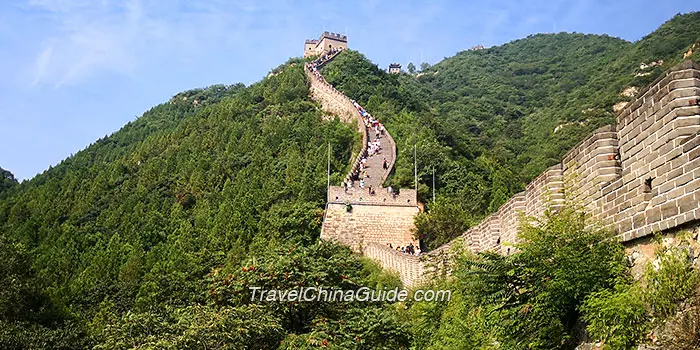 Huangyaguan Great Wall, in the northernmost region in Tianjin, is one of the most important passes along the
Great Wall of China
and the most famous Great Wall section in Tianjin. So when you think about, in Tianjin, what to do, Huangyaguan should not be missed. Getting there, you could appreciate the ancient Great Wall dotted with watch towers winding along the precipitous mountain and the creative layout of the pass gate in the valley. At sunset, you can also see the naturally yellowish-brown rocks turn to be golden. Moreover, old Eight-Trigrams Maze under the foot and the Great Wall Museum – the first museum about the Great Wall in China will help you learn more about the Great Wall of China.

Recommended Tour:

Huangyaguan Great Wall Hiking Tour from

$149
10
Taste Pancake Rolled with Crisp Fritter
Pancake Rolled with Crisp Fritter is a Tianjin snack that sought-after around China. Therefore you must get to taste this food there, which has been one of must things to do in Tianjin. Make the paste of bean flour and egg liquid to be pancake, then roll the small crisp fritter insides, meanwhile seasoned with chopped shallots, fermented bean curd or the specially-made sauce. Nanlou Pancake, Ersaozi Jianbing Guozi, and Yangjie Jianbing Guozi, are the best snack bars offering this food, having several chain branch respectively. Besides, the food stands on roadsides are also nice to try the local common snack at meal time.

Read More:
10 Best Places to Visit in Tianjin
- Last updated on Mar. 30, 2022 -