Urumqi Weather
7-Day Urumqi Weather Forecast
Averages for Urumqi Weather
High/Low Temperatures of Urumqi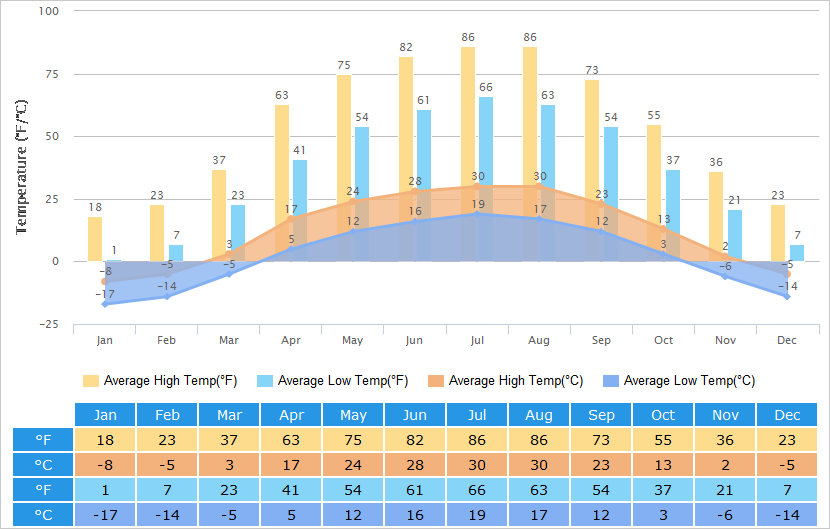 Average Temperatures of Urumqi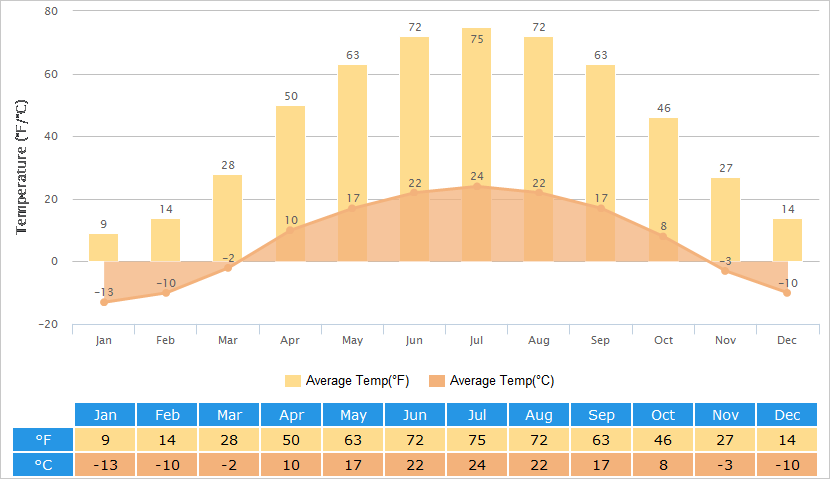 Humidity Graph of Urumqi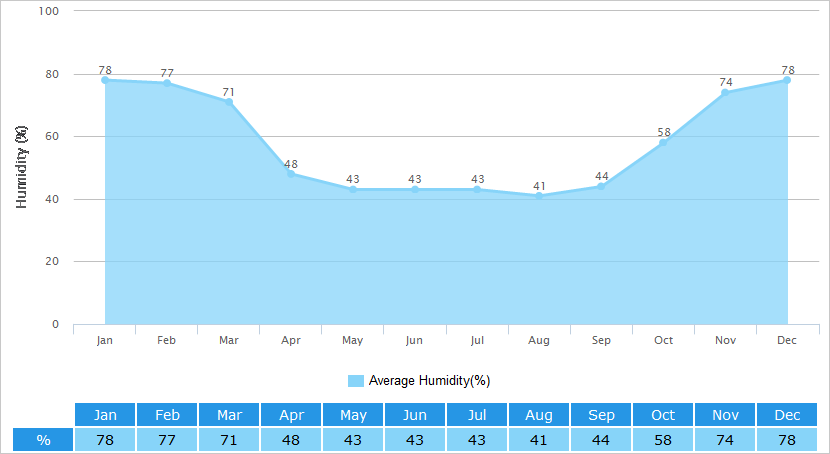 Average Rainfall of Urumqi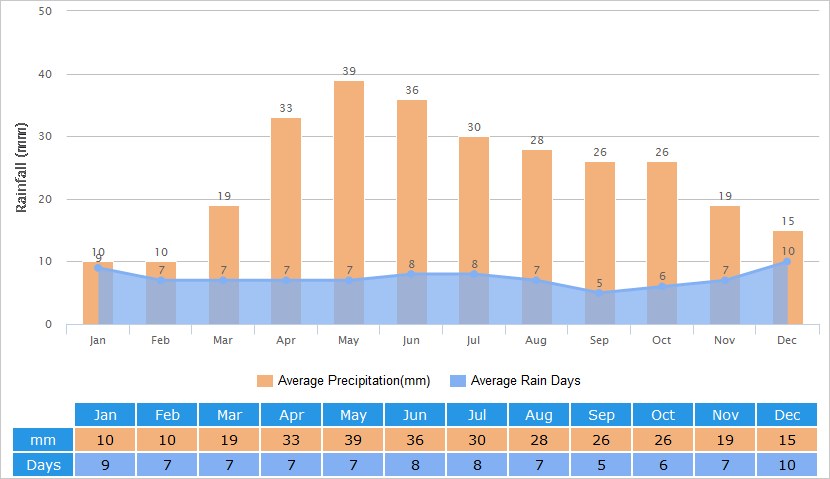 Air Quality of Urumqi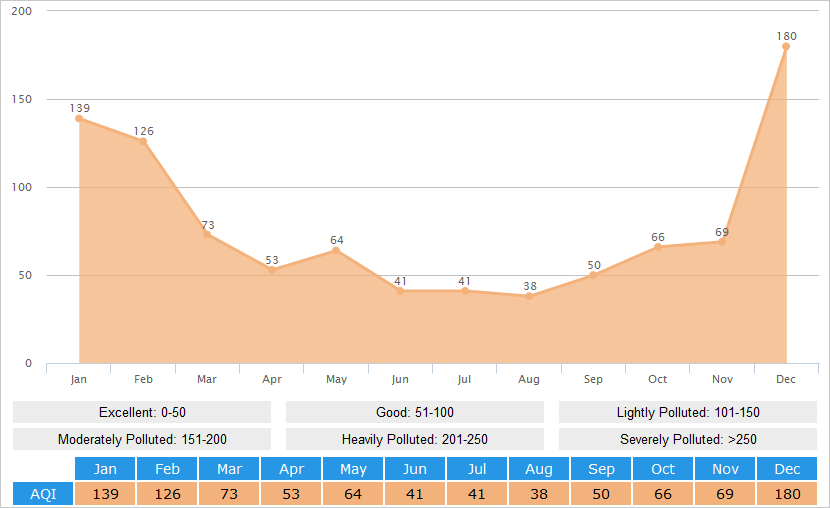 Urumqi Climate - Seasons & Travel Advice
The temperature in Urumqi fluctuates greatly between day and night. The weather of Urumqi is extremely dry due to its geographical location and continental climate. Spring and autumn are short while winter and summer are long. Remote as it is, the local inhabitants fondly call it 'Urumqi' which translates to mean graceful pasture.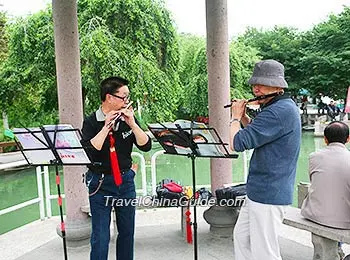 Playing flute in a park of Urumqi
in the green and pleasant spring
Spring here comes comparatively late. Usually the northern suburb of Urumqi has the first touch of spring in late March, the downtown area some two weeks later and the southern suburb ten days later again. Summer is flowery and lush here and lasts typically for about 90 days in the northern suburb and about 60 days in the downtown area. The mild climate of summer makes Urumqi an ideal place for a summer holiday with the average downtown temperature of about 23

C (about 73.4

F). From late August, autumn comes, a golden season of fruit harvests. In October you will experience fluctuations between day and night temperatures. The weather of the long winter here is cold with the average temperature of around -15

C (about 5

F), but the scenery makes up for the cold at that time.
The best period for visiting Urumqi is from May to October when flowers are in full bloom and the melons and fruits smell sweet and are ripe for the picking. Dress warmly even when traveling in the hottest month (July and August) for the temperature differences between morning and night. Be sure to bring a sweater and trench coat in May, June, September and October. During the cold winter (November to March), you will need heavy winter wear.



See also Xinjiang Weather
- Last modified on Oct. 09, 2019 -