Top Guilin Attractions
More Things to Do
Top 10 City Tours
GL01-08: Private Yangshuo Day Tour from Guilin
Yulong River Drifting - Xingping Ancient Town - Nine-Horse Fresco Hill
Free Cancellation

24-hour Before

"Guilin's scenery is the best in the world and Yangshuo's scenery is the best in Guilin." It is not hard to understand that if you plan to appreciate the scenery of Guilin, Yangshuo is the most worthwhile place to visit. Today, we will take a vehicle to get there and enjoy a Yangshuo day tour to see the charming landscapes.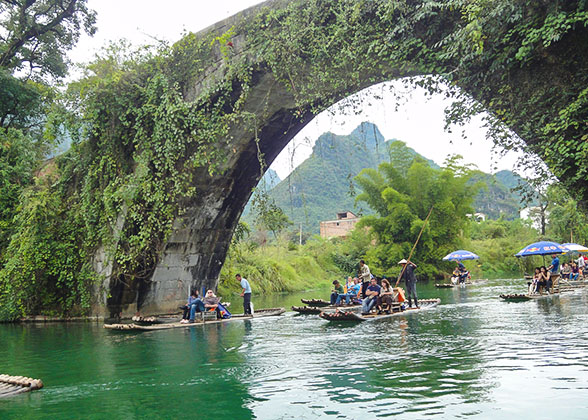 Yulong River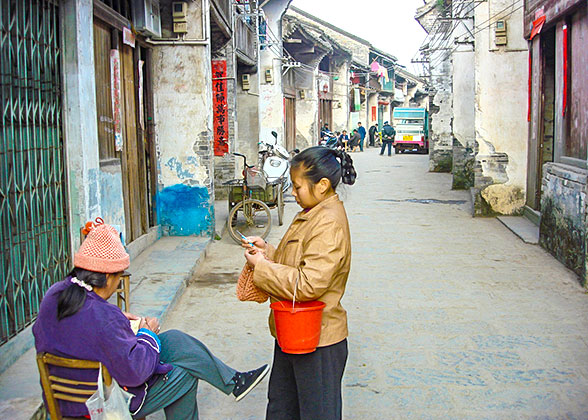 Xingping Ancient Town
In the morning, your guide will meet and greet you at your hotel in Guilin at the designated time. Afterwards, we will take a clean and comfortable air-conditioned vehicle for about 1.5 hours to Yangshuo.

First, we will head to Shui'edi Port to experience the most beautiful drifting route on Yulong River. The journey is 2.5 kilometers (1.5 miles) and takes us about 50 minutes. There are four barrages along the way, so you will feel excited and breathtaking when sailing across. You can also feast your eyes on the varieties of mountains on both sides of the river. After drifting, follow the guide to enjoy a leisure time to appreciate the picturesque natural landscapes of the village by vehicle. If you are interested in outdoor activities, it is also a good choice to go sightseeing by bike. Please inform your guide in advance so that he could help you rent a bike. We will also pay a visit to a local family, where you will know more about the local customs and cultures.

Nine-Horse Fresco Hill
Afterwards, we are going to Xingping Ancient Town, the most splendid ancient town along Li River. With a history of more than 1,730 years, it used to be a market town in past time. While now, the atmosphere there is quiet and peaceful. Most ancient architectures built with brick and tiles are preserved well, such as the bridges, pavilions, opera stages, temples and wharfs. You can feel the original history and environment features in the tour. After that, you will take the ferry across the Li River to appreciate the Nine-Horse Fresco Hill, which is the most spectacular tourist attraction of Li River. Surrounded by several mountains, it is like a large mural painting, thus renowned as Fresco Hill. And the Nine-horse in the name derives from the unique shapes of the mountains which present the picture of horses. Nine horses can be seen at most, but it would be hard to find all. There is a folk proverb saying that the picture of horses is drawn so well that no one of the nine is lost. However, ordinary people can usually see two or three, scholars can find five, few people can see seven, while people finding all can be outstanding talents. Legend has it that the former US president Clinton used to enjoy a tour on Li River and find eight horses here. So why not have a try to see how many horses you can see?

After the Yangshuo day trip is end, you will be transferred back to the hotel in Guilin.
Prices (US$ Per Person)
1 person

$300

2 persons

$166

3 persons

$135

4 persons

$103

5 persons

$97

6 persons

$85

7 persons

$82

8 persons

$81

9 persons

$79

10+

$70

Price Includes
Private English-speaking guide
Private driver & air-conditioned vehicle
Entrance fees to tourist sites
Price Excludes
Hotel accommodation with breakfasts
Lunches and dinners
Tips or gratuities for guide and driver
Itineraries you may also like:
The above routes do not meet your requirements? Please click
Tailor My Trip