Car Rental with Chauffeur in Beijing
Information on Beijing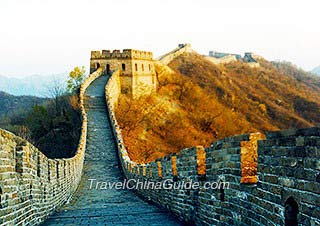 Beijing enjoys so many famous attractions. It is the center of the nation's politics, economy and culture. For independent travelers, transport comes first when they travel to this great metropolis. TravelChinaGuide offers a variety of private vehicles for you to choose from to make the most of your stay in Beijing. We take every requirement seriously and carefully, like transfers to airports, restaurants, theaters or excursions to the wonders on the outskirts such as the Great Wall locations.
Our specially selected and experienced drivers will do their best to find the most effective ways to your destinations to save your precious time in the busy downtown Beijing. Also the excursions to the famous parts of the Great Wall like Badaling, Mutianyu and Jinshanling will be convenient and comfortable. Evening shows are also highlights in Beijing. As well as taking you to the theaters on time, we will be more than happy to reserve tickets for you for shows like Peking Opera, Chinese Kung Fu and Acrobatics. If you are dining with your friends, we can also take you to the appointed restaurant quickly. We are always attentive to our clients' needs.
We also have private English-speaking guides available to you upon request. Even if you only need a car/van/coach with a driver with or without a local guide, we can ensure that you have a pleasant journey.
Join us with advantageous prices to get easy, safe and stress-free transportation!