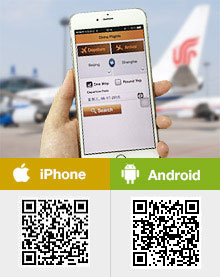 Top Deals

Loading...
What's On

Dunhuang Airport to be Closed for 70 Days
On March 15, 2017, Dunhuang Airport announced it would stop operation for 70 days because of the expansion of runways. During this period, some Dunhuang flights are scheduled to depart from and land in Jiayuguan Airport, which is 250 miles (400km) from Dunhuang. By the end of March, the air routes between Jiayuguan and nine cities, including Lanzhou, Xian, Beijing, Shanghai, Guangzhou, Chongqing, Chengdu, Hangzhou, and Jinchang, will be opened. Passengers can first arrive in Jiayuguan by air, and then take a train or bus to Dunhuang.
It's also very convenient to go to Dunhuang by train. So far, Dunhuang has connected itself with Beijing, Yinchuan, Xian, Tianshui, Lanzhou, Jiuquan, Jiayuguan by railway. Besides, the tourist trains from Urumqi and Zhangye to Dunhuang are going to open soon.
Passengers can also take a train to Liuyuan Railway Station and then transfer to a bus for a 90-min ride to Dunhuang.

China Southern Airlines to Open Mexico-Vancouver-Guangzhou Flight in April 2017
China Southern Airlines plans to open Mexico-Vancouver-Guangzhou air route since April 10, 2017. The air route will be served by Boeing 787 Dreamliner, which can accommodate 228 passengers. The plane CZ378 will fly from Mexico City at 07:45 on Tuesday, Friday, and Sunday and arrive in Guangzhou at 16:30 the next day, with a stopover in Vancouver. The plane CZ377 will depart from Guangzhou at 23:30 on Monday, Thursday, and Saturday. After a layover in Vancouver, it will continue to fly and land in Mexico City at 05:15. (All times follow local time.)
Read More