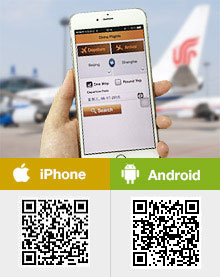 Top Deals

Loading...
What's On

Direct Flight between Dubai and Shanghai will be opened since September 17, 2018.
Recently, China Eastern Airlines had announced in Dubai that they would open a direct flight from Dubai to Shanghai. This will be the second direct flight between Dubai and Shanghai after the first airline operated by Emirates Airlines.
The first fight will be opened on September 17, 2018 and the air route is designed to provide more options for travelers to travel between China and the United Arab Emirates. The route will be operated by Airbus 330 and the flight number is MU 245/246. From Sep. 17 to Oct. 26, there will be 3 flights per week and 4 flights will be operated every week after Oct. 27, 2018.

Direct Flight between Zurich and Shenzhen Opened by Hainan Airlines
On August 27, 2018, a Boeing 787 airliner landed at Zurich International Airport in Switzerland. It's the first direct airline opened from Shenzhen, Guangdong Province to Switzerland, also the seventh intercontinental route operated by Hainan Airlines in Shenzhen. It's undoubtedly a piece of good news for the passengers in Shenzhen and Switzerland, especially for the business travelers. The newly opened direct flights are tentatively scheduled for Monday and Friday with two round-trip flights a week.
Read More