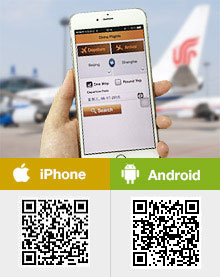 Top Deals

Loading...
What's On

T2 Terminal Building of Guangzhou Baiyun Airport Put into Full Use
With 12 airlines including China Southern Airlines and Sichuan Airlines transferring their flights to the T2 terminal building in Guangzhou Baiyun Airport, the newly-built T2 terminal came into full operation since May 19, 2018. The whole terminal building consists of four floors. The ground floor is the arrival hall, the second floor serves as the domestic departure and arrival hall, the third floor acts as the departure hall, while the fourth floor holds hourly rate hotels and rest rooms for first class and business class passengers.

St. Petersburg - Xian Direct Flight Opened
In recent days, China Eastern Airlines has opened the direct air route linking St. Petersburg of Russia and Xian, China, which is operated on Wednesday and Friday.
The plane MU258 takes off from St. Petersburg at 21:05 and reaches Xian at 10:25 the next day, with about 8.5 hours in the air. The plane MU257 leaves from Xian at 13:45 and arrives in St. Petersburg at 18:05. The journey takes about 9.5 hours.
In addition to this route, there is the Moscow - Xian direct route that was opened in 2014 linking northwestern China with Russia.
Read More