144-Hour Visa-Free Transit in Guangdong
144 hours visa-free transit has been carried out in Guangdong since May 1, 2019, which provides great convenience for passengers from 53 countries or regions transiting through Guangdong to a third country or region. Tourists eligible for the 144-hour visa-free transit in Guangdong will be able to travel within the whole province for 6 days without applying for a visa, and the stay duration will be counted from 00:00 the day after the entry date.
Which Countries Are Covered by the Policy?
24 Schengen Agreement Countries: Austria, Belgium, Czech Republic, Denmark, Estonia, Finland, France, Germany, Greece, Hungary, Iceland, Italy, Latvia, Lithuania, Luxembourg, Malta, Netherlands, Poland, Portugal, Slovakia, Slovenia, Spain, Sweden, Switzerland
15 Other European Countries: Russia, the United Kingdom, Ireland, Cyprus, Bulgaria, Romania, Ukraine, Serbia, Croatia, Bosnia-Herzegovina, Montenegro, Macedonia (FYROM), Albania, Belarus, Monaco
6 American Countries: the United States, Canada, Brazil, Mexico, Argentina, Chile
2 Oceania Countries: Australia, New Zealand
6 Asian Countries: Korea, Japan, Singapore, Brunei, United Arab Emirates, Qatar
What Is An Eligible Route?
Country A → B: Guangdong → Country C
Here A refers to the country from which passengers enter Guangdong, and C refers to a third country or region. Before passengers' entry to Guangdong and after passengers' leave from Guangdong, they cannot have a stop anywhere in Mainland China. For example, if a passenger departs from UK to Guangzhou, with a stop in Shanghai, he cannot use the 144-hour visa-free transit.
What Are the Requirements & Procedures for Application?
Required documents:

Passport/Travel Document valid for at least 3 months from the date of entry

Confirmed onward ticket to a third country/region

Visa for a third country/region (if needed)

A fully completed Arrival/Departure Card (including name, nationality, passport no., visa no. & issuance place, flight no., purpose of visit, date of birth, gender)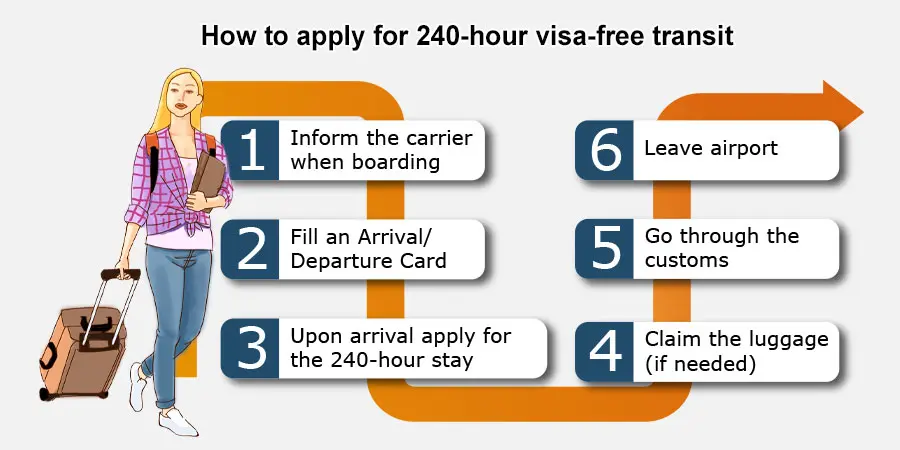 How to apply for 144-hour visa-free transit
What Are the Eligible Transit Ports?
In Guangdong, only 3 airports can issue the 144 hour free transit, and they are Guangzhou Baiyun Airport, Shenzhen Bao'an Airport, as well as Jieyang Chaoshan Airport, so the passengers who want to apply for this policy need to enter Guangdong from the 3 ports. But they are allowed to leave from any port in Guangdong.
The basic information about the 3 ports is as follows:
| | | |
| --- | --- | --- |
| Airport | Telephone Number | Visa Office Opening Hours |
| Guangzhou Baiyun Airport | 0086-20-36066622 | 24 hours (full year) |
| | 0086-755-82327700 | 10:00 to the last flight of the day (full year) |
| | 0086-663-3828770 | 24 hours (full year) |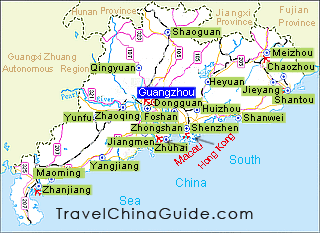 Areas Allowed to Stay
Areas Allowed to Stay
Passengers are allowed to travel or conduct business in the whole Guangdong Province if using the 144-hour visa-free transit, including Shenzhen, Guangzhou, Zhuhai, and Dongguan. It's not allowed to get out of the province.
What Can You Do during the 144 Hours?
Sightseeing the Landmarks of Cities
Travelers can go to some popular scenic spots to have a better understanding on Guangdong, such as the well-known
Window of the World
in Shenzhen, the fascinating
Yuexiu Park
and the charming
Pearl River
in Guangzhou. Taking a
Pearl River cruise
has become a must-do thing for travelers in Guangzhou. Sightseeing the cities in Guangdong will not disappoint tourists because there are many beautiful attractions with natural and cultural sceneries within the province.

Recommended Tours: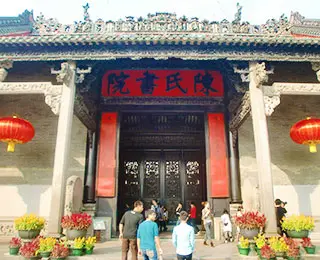 3 Days Guangzhou City Tour from $199
Guangzhou One Day Tour from $49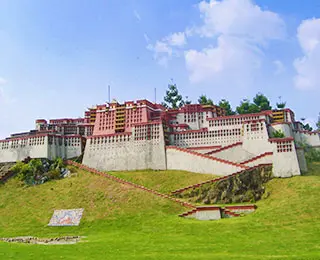 2 Days Shenzhen Tour Package from $219
Conducting Business Activities
Passengers qualify for this policy can also conduct business activities or take part in trade fairs like the
Canton Fair
. Within the 6 days, businessmen can visit factories and firms in depth as well.
Cantonese cuisine attracts a lot of tourists from all over the world for its refined taste. Tasting the exquisite Cantonese cuisine and delicious Guangzhou snacks can be a highlight to the 6-day trip in Guangdong.
Taking Cruise Tours
Tourists who qualify for the 144-hour convenient visa to Guangdong province China can take a flight to enter and then embark on a cruise or tour to other countries.

Further Reading on
China 144-Hour Visa-Free Policy
:
144-Hour Visa-Free Transit in Beijing, Tianjin, and Hebei
144-Hour Visa-Free Transit in Shanghai, Jiangsu, and Zhejiang
144-Hour Visa-Free Transit in Liaoning
Xiamen
,
Wuhan
,
Qingdao
,
Chengdu
,
Kunming
- Last modified on May. 20, 2019 -
Questions & Answers on 144-Hour Visa-Free Transit in Guangdong
Asked by SERGEY LITVIN from CYPRUS | May. 22, 2019 03:29

Reply
Is it possible to arrive to Guanghzou Bayun Airport, stay for a day or two in Guangzhou and leave by
Is it possible to arrive to Guanghzou Bayun Airport, stay for a day or two in Guangzhou and leave by the train to HKG with existing flight tickets from HKG to third country?
Asked by Trudi Harris from FRANCE | May. 20, 2019 12:45

Reply
144 hour transit visa - Phuket to (Shenzhen->Hong Kong->Shenzhen)->London
Flying Shenzhen airlines, i have the possibility of breaking my Phuket to London flight with a stopover in Shenzhen for 3 nights. we'd like to spend those nights in Hong Kong, returning to Shenzhen for our onward flight to London. Is this possible with the 144 hour visa? (We have french passports)
Answers (3)
Answered by Fred | May. 20, 2019 13:39

0

0

Reply
The main problem is on your return to Shenzhen. You must travel by air to qualify for 144 hours transit without visa. Land crossings are not allowed. Also on your first arrival, you would need confirmed onward tickets to Hong Kong in your hand when you check in at Phuket.
Answered by ZUPAN | May. 20, 2019 13:59

0

0

Reply
Part one:

Actually, the return from Hong Kong to Shenzhen could be resolved by Shenzhen VOA, but if the rules for 24 hours visa free transit have not been changed, then it is not possible to use visa 24 hours visa free transit to reach Hong Kong from Shenzhen airport. Of course, it is possible to reach Hong Kong by using 144 hours visa free transit, but that would imply that the OP has to stay in Shenzhen or anywhere within Guangdong province for more than 24 hours to be eligible for 144 hours visa free transit.

So, the solution would be that you make a plan that your time from your scheduled arrival in Shenzhen until your scheduled departure (I will tell more about this detail) for Hong Kong is at least 25 hours. Like this, you will be eligible for 144 hours visa free transit and will be allowed to perform itinerary: Phuket - Shenzhen - Hong Kong. This option would shorten your stay in Hong Kong for one night inevitably.

As I said above, you can return to Shenzhen by obtaining Shenzhen VOA at the border crossing between Hong Kong to mainland China.

Now, a bit more about the scheduled departure from Shenzhen to Hong Kong. In order to be eligible for 144 hours visa free transit, you will HAVE TO obtain your ticket (or a confirmation of the ticket) with exact time and point of departure from Shenzhen to Hong Kong BEFORE your departure from Phuket. In reality, you will need this ticket in your hands to be allowed in the plane in the first place! There are several options, but I usually suggest that you take a ferry from Shekou port (eligible one) to Hong Kong Macau Ferry Terminal. You can book your ticket at CKS - Chu Kong Passenger Transport website.
Answered by ZUPAN | May. 20, 2019 14:06

0

0

Reply
Part two:

As you can see, this is possible to do, but you will have to spend one night in Shenzhen. As far as I can understand, you flight will arrive at 05:00 in the morning... This could be a slight problem, but I just want to prepare you... Well, at least according to the official information, the facility where you can apply for 144 hours visa free, i.e. entry permit, opens at 10:00 in the morning, so you will have to wait for five hours. I hope they will change this, but it appears that 10:00 in the morning is their opening time. After your application, you will be allowed to exit the airport. You will explore the city, have an overnight and then you can take the first ferry from Shekou port at 07:45 or the second, more humane one at 10:15. Also, you should not forget to book an overnight in Shenzhen and to have a hard copy in your hands at the time of application at Shenzhen airport.
Asked by Mikel from SPAIN | May. 20, 2019 11:35

Reply
I have been Reading official statements about the Guangzhou 144 hour hour policy.
And this is to indicate that exit from any port is not allowed. Only from 32 ports.
Answers (1)
Answered by ZUPAN | May. 20, 2019 12:15

0

0

Reply
Exactly!

Here is the list:

• Five airports
o Guangzhou Baiyun International Airport (CAN)
o Shenzhen Bao'an International Airport (SZX)
o Meixian Changgangji Airport (MXZ)
o Zhanjiang Airport (ZHA)
o Jieyang Chaoshan International Airport (SWA)

• Four rail ports
o Guangzhou Tianhe (Guangzhoudong Railway Station)
o Dongguan (Changping Railway Station)
o Foshan (Foshan Railway Station)
o Zhaoqing (Zhaoqing Railway Station)

• Eight road ports
o Shenzhen: Shatoujiao Port, Wenjindu Port, Huanggang Port, Luohu Port, Shenzhen Bay Port, Futian Port
o Zhuhai: Gongbei Port, Hengqin Port

• 15 seaports and river ports
o Guangzhou: Port of Guangzhou, Nansha Port, Lianhuashan Port
o Shenzhen: Shekou Port, Fuyong Port (in Shenzhen airport)
o Zhuhai: Jiuzhou Port, Wanzai Port, Wanshan Port, Doumen Port
o Jiangmen: Port of Jiangmen
o Heshan: Port of Heshan
o Foshan: Gaoming Port, Rongqi Port
o Zhongshan: Port of Zhongshan
o Dongguan: Humen Port

You should also have in mind that you need a ticket for exit in your hands before you even board the plane bound for Guangdong province

Asked by Theresa from AUSTRALIA | May. 19, 2019 23:33

Reply
Can i ask if Shenzhen Bao'an Airport transit visa office still operating based on these hours?
10am to last flight of the day, i assume 12am?

Answers (1)
Answered by ZUPAN | May. 20, 2019 04:12

0

0

Reply
This information is based on 24-hour clock. So 10:00 is 10:00 AM. This is the time when you can start applying for your 144 hours visa free transit and the possibility for application ends at 24:00 based on 12-hour clock that is at midnight or 12:00 PM because this is the end of a day and not the beginning. While in China it is highly advisable to switch to 24-hour clock.
Asked by bobi kwon from KOREA | May. 15, 2019 00:22

Reply
My friend will come to China by Shenzhen Bao'an airport, then stay in Dongguan two night
Go to Hong Kong from Shenzhen port.
However, because Shenzhen and Hong Kong are very close, she is considered to use Bus or subway.
in this case, how to prepare 'Confirmed onward ticket to a third country/region'?

Please give me some advice. thanks!
Answers (1)
Answered by ZUPAN | May. 15, 2019 12:47

0

0

Reply
Assuming that your friend is arriving from a third country (different than mainland China and Hong Kong) this route would be eligible for 144 hours visa free transit in Guangdong province. She has several options to leave mainland China for Hong Kong and to obtain confirmed onward ticket before her travel to China.

One possibility is to take a Guangdong Through Train that runs between Guangzhou and Hong Kong (Hung Hom station). She can use Changping station that is relatively close to Dongguan. Unfortunately, there is no possibility to use this train from Shenzhen. In order to obtain a ticket (confirmation) is to visit Guangdong Line Schedule - MTR Intercity Through Train website and book the train.

Another possibility is to take a ferry from Shenzhen Shekou Ferry port where she can take a ferry (catamaran) to Hong Kong - Hong Kong Macau Ferry Terminal. She can visit Chu Kong Passenger Transport - CKS website where she can book her ferry ticket to Hong Kong.

Of course, between Shenzhen and Hong Kong there are numerous cross-border buses, but I'm really not aware of the websites where one could be able to book the tickets for the mentioned route. Anyway, I hope that you can arrange her transfer by using the above mentioned options.