144-Hour Visa-Free Transit in China
China's 144-hour visa-free transit policy is carried out in Shanghai, Jiangsu, Zhejiang, Liaoning as well as Beijing, Tianjin and Hebei, to facilitate international travelers. It allows passengers from 53 countries or regions to transit in either Shanghai-Jiangsu-Zhejiang region, Beijing-Tianjin-Hebei region or Liaoning Province for no more than 144 hours (6 days) without holding a visa.



As of January 1, 2019, Chengdu, Xiamen, Qingdao, Wuhan, and Kunming will also adopt the 144-hour visa-free transit, and Guangdong is likely to implement this scheme as well.

Who can enjoy China 144-hour visa exemption? - List of 53 Qualified Countries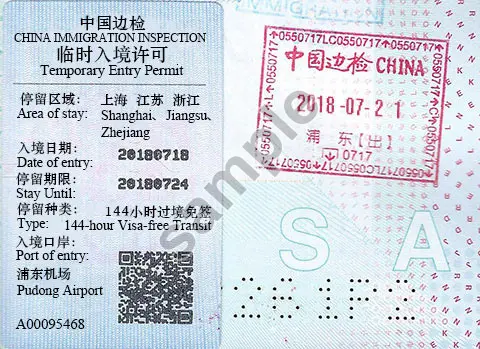 China 144-hour visa sample

24 Schengen Agreement Countries: Austria, Belgium, Czech Republic, Denmark, Estonia, Finland, France, Germany, Greece, Hungary, Iceland, Italy, Latvia, Lithuania, Luxembourg, Malta, Netherlands, Poland, Portugal, Slovakia, Slovenia, Spain, Sweden, Switzerland



15 Other European Countries: Russia, the United Kingdom, Ireland, Cyprus, Bulgaria, Romania, Ukraine, Serbia, Croatia, Bosnia-Herzegovina, Montenegro, Macedonia (FYROM), Albania, Belarus, Monaco



6 American Countries: the United States, Canada, Brazil, Mexico, Argentina, Chile



2 Oceania Countries: Australia, New Zealand



6 Asian Countries: Korea, Japan, Singapore, Brunei, United Arab Emirates, Qatar

* The same as countries enjoying 72-Hour Visa-Free Transit.
What is an eligible transit route?
A → B: one of the allowed areas in Mainland China → C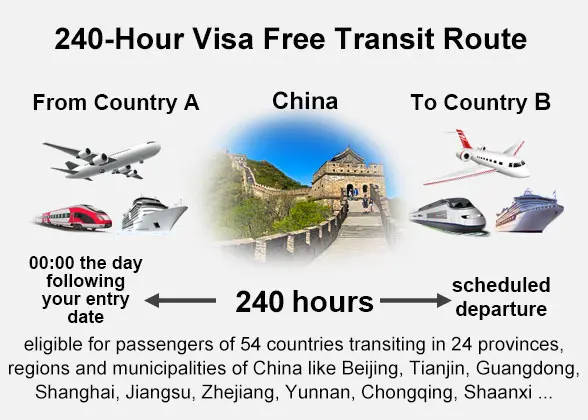 A and C should be different countries or regions out of Mainland China.
* Hong Kong, Macau and Taiwan can be the Destination A or C, so the route "UK-Shanghai-Hong Kong" is acceptable as the typical route "US-Hangzhou-Japan".



B refers to only one of the following three areas in China, and you cannot have a cross-area visa-free tour among the three:
1. Shanghai, Jiangsu, and Zhejiang
2. Beijing, Tianjin, and Hebei
3. Liaoning



Key point: The international flights flying in and out of China – from A to B and from B to C – should be non-stop, without a stopover anywhere in Mainland China.



Eg:
× UK – Guangzhou – Shanghai - Hong Kong
× US – Beijing – Shanghai - France
Note: Both of Beijing and Shanghai are eligible for this policy, but you can only have one between the original country and the third country.

√ US – Dalian - South Korea
√ Singapore – Shanghai – Hangzhou - Malaysia
Note: Shanghai and Hangzhou (provincial capital of Zhejiang) are within one visa-free area.

In which Chinese cities can I get a visa exemption for 144 hours?
1. Shanghai, Jiangsu and Zhejiang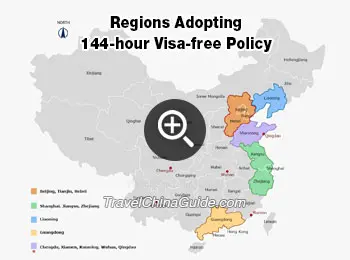 Shanghai: All air, sea and railway ports, including Pudong Airport, Hongqiao Airport, Shanghai Port International Cruise Terminal, Wusong Passenger Transport Center and all railway stations.



Hangzhou of Zhejiang: Hangzhou Xiaoshan Airport



Nanjing of Jiangsu: Nanjing Lukou Airport

Entry and Exit Ports
Passengers can enter and leave from any of the above ports. Eg: One can take a cruise to Shanghai and leave by air from Hangzhou or Nanjing.

Areas Allowed to Stay
Passengers can move around Shanghai, Jiangsu and Zhejiang. If one have to go to other cities or can't leave within 144 hours, he/she should go to a nearby Public Security Bureau to apply for a visa.

See more about 144-Hour Visa-Free Transit in Shanghai, Jiangsu, and Zhejiang

2. Beijing, Tianjin and Hebei

Beijing: Capital International Airport, Beijing West Railway Station



Tianjin: Binhai International Airport, Tianjin International Cruise Home Port



Shijiazhuang of Hebei: Zhengding International Airport



Qinghuangdao of Hebei: Qinhuangdao Port
Passengers are allowed to enter and exit from any of these ports and move around the three places.

See more about 144-Hour Visa-Free Transit in Beijing, Tianjin, and Hebei

3. Liaoning Province

Dalian: Zhoushuizi International Airport



Shenyang: Taoxian International Airport
Passengers are allowed to enter and exit from either of the two ports and move around the whole province.

See more about 144-Hour Visa-Free Transit in Liaoning

See more about 144-hour Visa-free Transit in Chengdu

Passengers are permitted to stay in the whole Shandong Province.

9. Guangdong - coming soon

The 144-Hour Visa-Free Transit in Guangdong is just about to take effect, and passengers will be allowed to enter via Guangzhou Airport, Shenzhen Airport, or Jieyang Airport, and travel within Guangdong Province.

Other Cities Promissing to Adopt the Scheme: Chongqing, Xi'an
How do I request the 144-hour TWOV China: transit without visa?

6 Steps to Apply for 144-Hour Visa-Free Transit:
1. Inform the carrier when boarding
2. Fill an Arrival/Departure Card
3. Apply for the 144-hour visa-free stay permit upon arrival
4. Claim the luggage
5. Go through the customs
6. Leave the airport

Note for Step 3:
Upon arrival, find the 144-hour visa-free counter at the immigration inspection to apply for the entry permit, which will be stamped on your passport indicating the allowed stay time. Remember to tell the officer if you have a visa for China but don't want to use it this time.
Documents Needed for Application
1. Passport valid for at least 3 months from the date of entry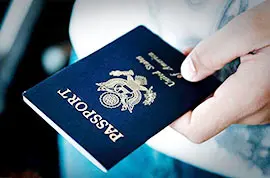 2. Ticket to a third country with confirmed seat and date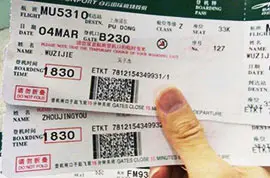 3. Fully completed Arrival/Departure Card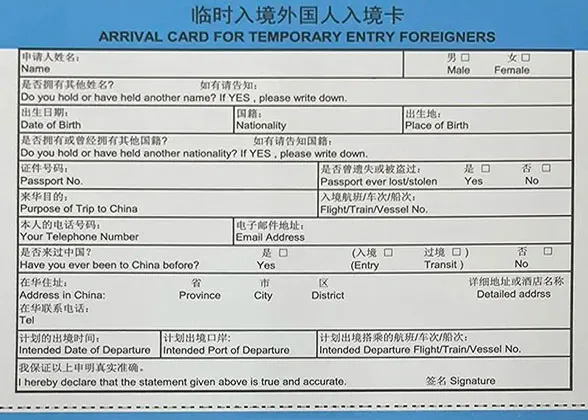 * Prepare a valid visa if the third country or region in your plan requires.

How to count the layover time of 144 hours?
It counts from 00:00 of the day following passengers' arrival. That is to say, the allowed time to stay is actually longer than 144 hours.
Eg: If one arrives at 6:00 am on July 1, the layover time counts from 00:00 of July 2 and the passenger should hold a ticket with the scheduled departure time before 23:59 of July 7. In this case, the allowed stay period is 162 hours in maximum.

What can I do during the 144 hours?
Weeklong Tour in China
Convenient transportation among Beijing, Tianjin and Hebei endows tourists with a smooth trip, whether they enter by air, cruise ship, or international train. It's a must to visit the Great Wall and Forbidden City to explore China's long history and traditional culture. The Ancient Cultural Street in Tianjin and Shanhaiguan Great Wall in Hebei should not be missed either.

If using the visa-free transit in Shanghai, after visiting the Bund, Huangpu River, and skyscrapers, one can travel to Suzhou to see the classical Chinese gardens and elegant water towns. A stroll by the West Lake in Hangzhou and a taste of the delicious local snacks must be a perfect ending of the trip.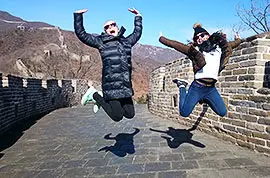 Beijing Layover Tours to Forbidden City, Great Wall...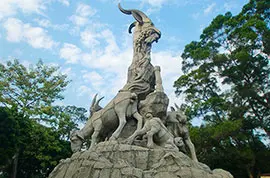 3 Days Guangzhou City Tours from $189
After the policy's implementation in Guangdong, a trip to Guangzhou, Shenzhen, or Zhuhai along China's south coast is a good choice to feel the energetic economic development.

Business Conferences and Trade Fairs
6 days are enough to attend various trade fairs or forums in Beijing, Shanghai, or the Canton Fair in Guangzhou, conduct market research, review suppliers' factories, or sign contracts with partners.


Further Contact Information
Shanghai
General Station of Immigration Inspection
0086-21-51105100
Nanjing
Lukou Airport
0086-25-968890
Hangzhou
Xiaoshan Airport
0086-571-96299
Beijing
Capital International Airport Immigration Inspection
0086-10-56095400
West Railway Station
0086-10-56092165
Tianjin
Binhai International Airport
0086-22-24905908
International Cruise Home Port
0086-22-25605128
Shijiazhuang
Zhengding International Airport
0086-311-88027961
Qinhuangdao
Qinhuangdao Port
0086-335-3099676
Dalian
Zhoushuizi International Airport
0086-411-96600
Shenyang
Taoxian International Airport
0086-24-96833
Guangzhou
Baiyun Airport
0086-20-36066622
Shenzhen
Bao'an Airport
0086-755-82327700
Jieyang
Chaoshan Airport
0086-663-3828770
Chengdu
Shuangliu Airport
0086-28-85205555
Xiamen
Gaoqi Airport
0086-592-96363
Qingdao
Liuting Airport
0086-532-96567
Wuhan
Tianhe Airport
0086-27-96577
Kunming
Changshui Airport
0086-871-96566

Note:
Note that if 1) you are not able to show any of the required documents listed above, 2) or your route does not qualify, 3) or you have overstayed in a country or been refused in visa application before, you may face the possibility of being refused at the 144 visa-free counter. For fear of inconvenience caused by such case, please make sure that you are eligible or apply for a regular visa in advance.



Shanghai 15-day Visa-Free Policy for Cruise Tour Groups
- Last modified on Nov. 22, 2018 -
Questions & Answers on 144-Hour Visa-Free Transit
Asked by ruby from AUSTRALIA | Nov. 21, 2018 20:53

Reply
Eligibility for 144hr free transit/Sorry, it's Australian Passport
I have an Australian visa, and direct flight from Sydney to Shanghai for 3 days and from Shanghai to Hongkong ( but only transit) then to Sydney.
Am I eligible for the free transit?
Answers (2)
Answered by Enzo from RUSSIA | Nov. 21, 2018 22:16

0

0

Reply
Yes, you are eligible for the 144h twov in Shanghai.
Answered by Thomas | Nov. 22, 2018 00:14

0

0

Reply
It depends on which passport do you travel.
Asked by Veronica from AUSTRALIA | Nov. 21, 2018 16:03

Reply
144hr Visa application
I have a NZ passport but live in Australia. I am flying to Shanghai staying for 3 days then on a cruise around Asia last port is Singapore. Staying a couple of days then flying back to Australia. Do I qualify for the 144 hr twov.
Sorry forgot to mention I am flying back to Brisbane from Singapore.
Answers (1)
Answered by Edith from RUSSIA | Nov. 21, 2018 22:16

0

0

Reply
Yes, you will qualify for the 144 hr twov.
Asked by erich from USA | Nov. 21, 2018 08:29

Reply
E-Ticket. Is an electronic ticket valid in order to apply for a transit visa?
Also I am traveling LAX-Beijing (2 days) - Hanoi (6 days) back Hanoi- Shanghai (2 days) - LAX.
Answers (1)
Answered by Rob | Nov. 21, 2018 09:29

0

0

Reply
Yes, of course. Paper tickets have barely existed at all since 2008. But it's recommended to print your e-ticket on paper because you will need to show it during your journey.
Asked by Erlie from THE NETHERLANDS | Nov. 21, 2018 07:27

Reply
Visa needed for stop over in Hong Kong and Shanghai?
We are taking a cruise from Hong Kong (stop over) to Manila- Taiwan-Japan and end in Shanghai (stop over)
Do we need to apply for a visa because of a double entry in China or can we settle for a 24 hours transit in Hong Kong and also a 24 hours transit in Shanghai. And can we arrange that when we are on the ship or in the plane.
Answers (1)
Answered by Sharon from DENMARK | Nov. 21, 2018 22:25

0

0

Reply
You don't need visa for HK. As for Shanghai, if you will go to a third country or region different from the last one you come from after transiting in Shanghai, you don't need a visa, either.
Asked by Rob from UNITED KINGDOM | Nov. 21, 2018 07:26

Reply
Business Trip to Shanghai / Wuxi
Hello,
As a UK national, If I arrive at Shanghai Pudong from London, travel to Wuxi for a day or two then return to Pudong to fly home, can I do all this on a free-transit?
Thank you.
Answers (1)
Answered by Rob | Nov. 21, 2018 09:31

0

0

Reply
No, because you are not in transit to a third country at Shanghai. You must get a visa in advance.