Lijiang Travel Guide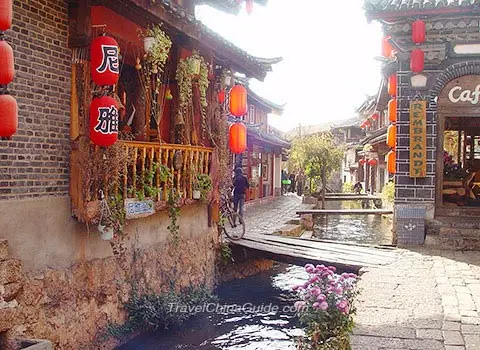 Lijiang Old Town


Pictures

Video
Lijiang, an attractive tourist destination in Yunnan Province, is considered a fairyland blessed with fresh air, clear streams, breathtaking snowy mountains and an undisturbed landscape inhabited by friendly people. It exercises jurisdiction over four counties and an Old Town District. This is the main region inhabited by the Naxi People, one of China's 55 minority ethnic groups.
While the geographical position of the city is remote, it has the advantage of ensuring a pleasant year-round climate and a wide variety of tourist resources in the 7,954 square miles (20,600 square kilometers) area. The earliest recorded history of the city can be traced back to the Warring States Period (476 BC-221 BC). With the advent of the Tang Dynasty (618-907), the local economy reached a peak with the development of the Ancient Tea-Horse Road which made a great contribution to both commercial and cultural communication between Tibet, Sichuan and Yunnan Provinces.
The Old Town District has the well preserved Lijiang Old Town, listed a World Cultural Heritages site by UNESCO in 1997. The Old Town was once the center of the city and continues to maintain the original flavor of the local lifestyle, the typical local architecture and the profound cultural heritage of the region. It is graced by well preserved ancient buildings and the Naxi Culture.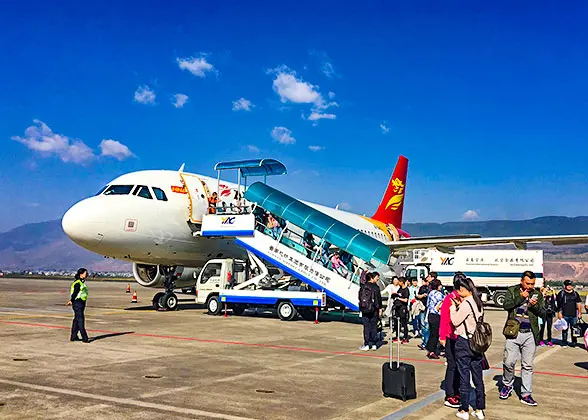 Although having one airport and one passenger railway station, flights and trains are not so frequent and convenient. Bicycles and taxis are recommended to get around the Old Town or go to the nearby villages. Go by bus or car to remote places. Or one can directly hire a car for traveling freely.
-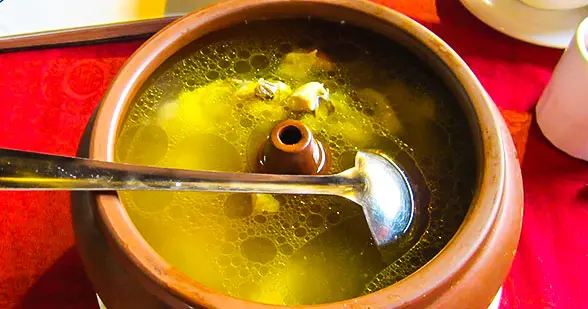 A variety of food can be found in the Old Town. Authentic Naxi Cuisine should not be missed if you wish to taste different local food during the trip. If you do not like it, western fast food outlets such as KFC and Pizza Hut may satisfy you.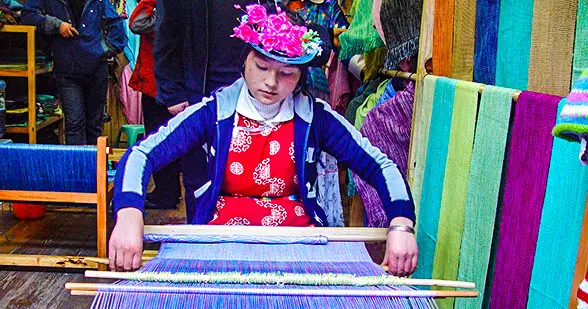 Shopping is very convenient in the town. Souvenirs marked with Dongba hieroglyphs are very popular with visitors from home and abroad. Exotic souvenirs from India and Nepal also can be found while wandering along the streets.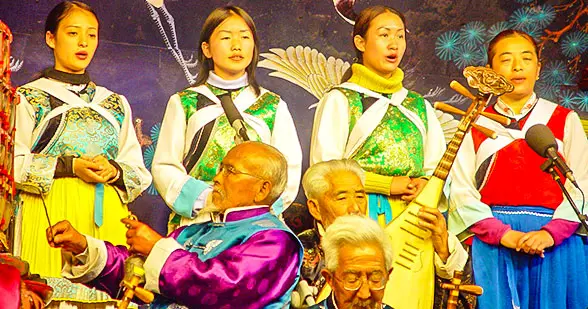 Nightlife in the old town is special and colorful. Fantastic Naxi music and dance shows performed in several theaters as well as bars and cafes attract you to walk out of your hotels and join them. The famous bar street in the Old Town, combining tradition and fashion, is really worth a visit.
In its long history, the local residents have established their splendid Dongba Culture which has absorbed aspects of the culture of Tibet and the Central Plains along the middle and lower reaches of the Yellow River. Customs of Dongba Culture are still kept in many towns and villages drawing many researchers' interests all over the world.
Some fast facts and practical information provided below will help you during your trip.
Area Code & Zip Code
Useful Phone Numbers
Post Office
Festivals
- Last modified on Jun. 16, 2019 -
Questions & Answers on Lijiang Travel
Asked by amk from SINGAPORE | Jul. 05, 2019 08:08

Reply
Is there high speed train running from Dali to Lijiang?
Answers (1)
Answered by Noel from CANADA | Jul. 07, 2019 20:27

0

0

Reply
No, there isn't. You can take bus from Dali Coach Station. It departs from 7:00 to 19:00 with interval of 30 minutes.
Asked by Dimuth Gamage from SRI LANKA | Jun. 16, 2019 06:45

Reply
How to get Feilai Temple from Deqing Shangri-la Airport ? How much time it will cost?
Answers (1)
Answered by Justin from AUSTRALIA | Jun. 16, 2019 19:54

0

0

Reply
Do you mean the temple in Deqin? If yes, you can take Bus Line 9 from the airport to the Shangri-la Bus Station. It takes about 1.5 hours and costs CNY2. After that, take bus from the bus station to temple, it takes about CNY60 and the duration is about 4 hours.
Asked by L Fong How from MALAYSIA | May. 22, 2019 02:36

Reply
I will be going to Lijiang from 25/10 ,will arrive at the airport -8.05 am
And will depart from airport on 28/10 -1.05 pm. Is it enough time for me to cover major tourist attractions?
Answers (1)
Answered by Anna from NEW ZEALAND | May. 23, 2019 00:01

0

0

Reply
I'm afraid the time is too limited to cover all the attractions.
Asked by Swee from SINGAPORE | May. 17, 2019 00:19

Reply
How do I get from Lijiang airport to Adange Hotel, 1137 Shangri-la Road?
I arrive on Fri 6,10pm, What the fastest way? How do I take the train/subway and cost? Alternatively, how much would a taxi costs?
Thanks, Swee. Singapore
Answers (1)
Answered by Mandy from AUSTRALIA | May. 19, 2019 20:38

0

0

Reply
Hi, you can take the airport shuttle bus to the Blue Hotel and then take a taxi directly to your hotel. The bus fare is CNY20 and the cab fare is about CNY10.
Asked by Bill Miller from USA | Apr. 04, 2019 15:00

Reply
I hear that the Baisha Murals will be closed in the month of April. Any one know the dates?
A travel agency in China advised that the Murals will be closed for an administrative change during April. It appears that tickets are still being sold so I wonder if the information is correct?
Answers (2)
Answered by Banner from UNITED KINGDOM | Apr. 11, 2019 19:47

0

0

Reply
I'm not sure but it was open in March.
Answered by ShanShan from HONG KONG | Apr. 12, 2019 09:11

0

0

Reply
The site is closed till end of April