Lijiang Travel Guide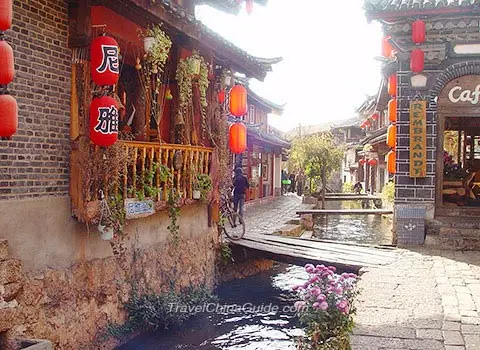 Lijiang Old Town


Pictures

Video
Lijiang, an attractive tourist destination in Yunnan Province, is considered a fairyland blessed with fresh air, clear streams, breathtaking snowy mountains and an undisturbed landscape inhabited by friendly people. It exercises jurisdiction over four counties and an Old Town District. This is the main region inhabited by the Naxi People, one of China's 55 minority ethnic groups.
While the geographical position of the city is remote, it has the advantage of ensuring a pleasant year-round climate and a wide variety of tourist resources in the 7,954 square miles (20,600 square kilometers) area. The earliest recorded history of the city can be traced back to the Warring States Period (476 BC-221 BC). With the advent of the Tang Dynasty (618-907), the local economy reached a peak with the development of the Ancient Tea-Horse Road which made a great contribution to both commercial and cultural communication between Tibet, Sichuan and Yunnan Provinces.
The Old Town District has the well preserved Lijiang Old Town, listed a World Cultural Heritages site by UNESCO in 1997. The Old Town was once the center of the city and continues to maintain the original flavor of the local lifestyle, the typical local architecture and the profound cultural heritage of the region. It is graced by well preserved ancient buildings and the Naxi Culture.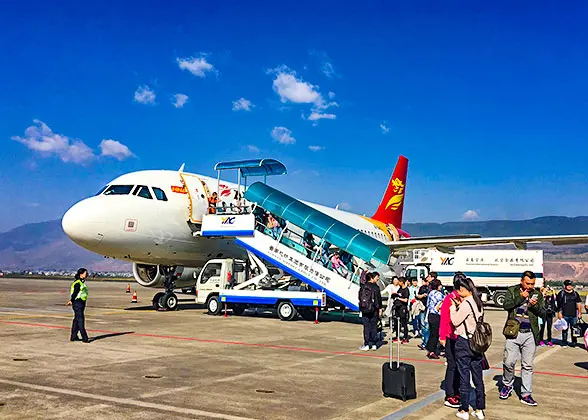 Although having one airport and one passenger railway station, flights and trains are not so frequent and convenient. Bicycles and taxis are recommended to get around the Old Town or go to the nearby villages. Go by bus or car to remote places. Or one can directly hire a car for traveling freely.
-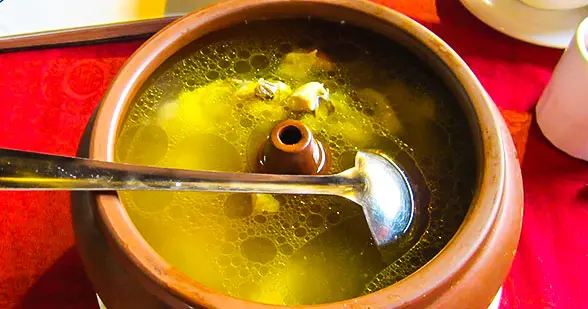 A variety of food can be found in the Old Town. Authentic Naxi Cuisine should not be missed if you wish to taste different local food during the trip. If you do not like it, western fast food outlets such as KFC and Pizza Hut may satisfy you.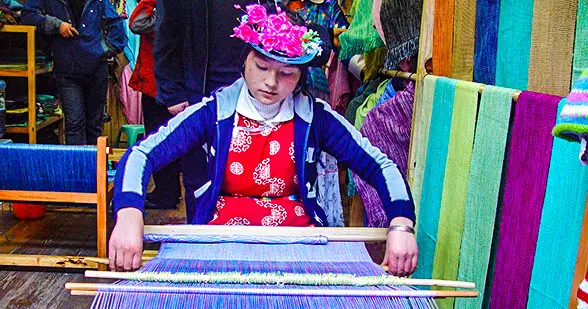 Shopping is very convenient in the town. Souvenirs marked with Dongba hieroglyphs are very popular with visitors from home and abroad. Exotic souvenirs from India and Nepal also can be found while wandering along the streets.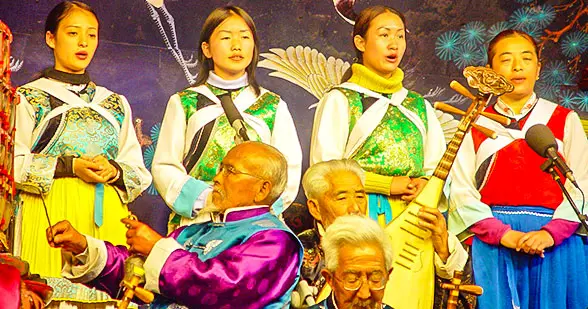 Nightlife in the old town is special and colorful. Fantastic Naxi music and dance shows performed in several theaters as well as bars and cafes attract you to walk out of your hotels and join them. The famous bar street in the Old Town, combining tradition and fashion, is really worth a visit.
In its long history, the local residents have established their splendid Dongba Culture which has absorbed aspects of the culture of Tibet and the Central Plains along the middle and lower reaches of the Yellow River. Customs of Dongba Culture are still kept in many towns and villages drawing many researchers' interests all over the world.
Some fast facts and practical information provided below will help you during your trip.
Area Code & Zip Code
Useful Phone Numbers
Post Office
Festivals
- Last modified on Mar. 03, 2019 -
Questions & Answers on Lijiang Travel
Asked by Ng M H from SINGAPORE | Mar. 02, 2019 06:27

Reply
From Lijiang Train Station to Jin Jiang Inn at Qixing Street
I am going to LJ during 1st week of April. How do I travel to Jin Jiang Inn

Qixing Street.
Both my bus and taxi. For taxi, what's the fare.
Thanks
Answers (1)
Answered by Brooklyn from UNITED KINGDOM | Mar. 03, 2019 23:18

0

0

Reply
You can take special public bus Jingqu Line and get off at Ancient Town Government Bus Stop. Walk southeast around 500 meters to find the hotel. The ticket fare is CNY2/person. If by taxi, the cab fare is around CNY25.
Asked by Ahmad from MALAYSIA | Nov. 11, 2018 18:46

Reply
Hi, good day. We plan to travel to Lijiang next year.
May I know if we can still see autumn leaf at the end of Oct to early of Nov, 2019? Thank you.
Answers (1)
Answered by Daniel from USA | Nov. 11, 2018 23:52

0

0

Reply
Yes, you can. Nice trip!
Asked by Jollie Kwa from SINGAPORE | Oct. 27, 2018 19:51

Reply
if the tourist attractions such as Jade Snow Mountain would be open in Chinese New Year in 2019?
Also, would there be things to do over the CNY because I am planning a trip for next year during CNY? Thank you!
Answers (1)
Answered by Rainbo from USA | Oct. 29, 2018 19:39

0

0

Reply
Yes, the Jade Snow Mountain is opened in the Chinese New Year and it is one of the best time to visit there. If you visit there, you can see the beautiful snow scenery, the wonderful performance and learn the minority culture.
Asked by KATHIRAVAN CHINNIAH from 125 | Oct. 20, 2018 05:30

Reply
Hi are bus services available from Lijang to Shangrila in middle of December 2018?
thank you
Answers (1)
Answered by Paul from USA | Oct. 22, 2018 00:10

0

0

Reply
Yes, it is available. You can take the bus at LJ Bus Station.
Asked by Mary Lee from MALAYSIA | May. 17, 2018 07:37

Reply
Can anyone advise if it's better to stay in the lijiang old town or the Shuhe or Baishu village
Will be staying for 7 nights as the base to travel to popular tourist attractions . Is there a maintenance fee to pay for staying in any of this ancient towns ? Any recommendations for a good mid range hotel?
TQ
Answers (2)
Answered by Anron from FRANCE | May. 18, 2018 02:17

1

0

Reply
I think Lijiang old town is much better, since it has more restaurants and more transportation options to other places than the other two. The maintenance fee may be charges by the hotel inside. As for hotels, you can choose 7 Days Inn or Jinjiang Hotel.
Answered by Bryson from USA | Aug. 18, 2018 17:33

0

0

Reply
Lijiang offers a greater transportation network and has a lot more to see and do, but if you're looking for some quiet and a lovely countryside stay, sleep in Baishu for a couple nights. The two towns are incredibly close to each other, about 5km apart, so you can easily get between the two on the Number 6 bus, by bicycle rental, or by cab. When you go to Baishu, be sure to find Sebastian and Eva and ask them about the hiking trail to the temple on the hill. He's from Canada and she's from China, and they have a lovely litttle place in the village.