10 Most Beautiful Cities in China
Across five time zones from east to west, and from tropical to sub-frigid zone longitudinally, China is filled with remarkable natural wonders and diverse man-made attractions in many pretty cities. And it is these beautiful cities in China that show fascinating charms and splendors for tourists from all over the world. Here are some of the most beautiful cities in China that you may want to visit.

1
Guilin: Finest Scenery under Heaven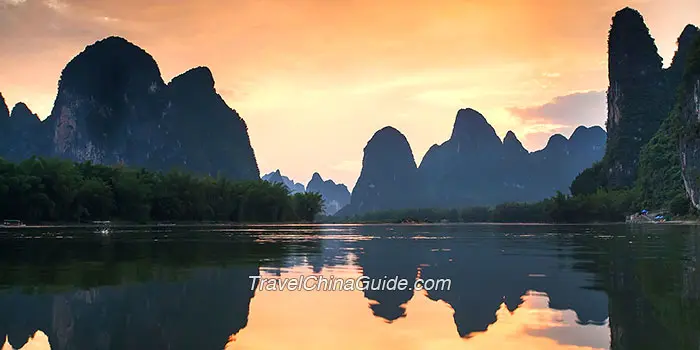 Features: Karst Landform, Peculiar Caves, Rice Terraces, Greenery-lined Rivers
Top Attractions:
Li River
,
Elephant Trunk Hill
,
Reed Flute Cave
,
Longji Rice Terraces
Best Time to Visit: April to October
Characterized by the marvelous limestone karst landscapes, Guilin is among the most beautiful cities in China. Take a boat ride along the Li River is the best
thing to do in Guilin
to enjoy the jagged mountains, hills and grotesque rocks that covered with exuberant forests, which is really like traveling in a continuous landscape scroll. Guilin's beauty also lies in the original rural scenery of the large-scale rice terraces, wonderful grottos, lovely canals and lucid lakes.

Recommended Tour:

3 Days Private Tour of Guilin from

$409

Guilin Tours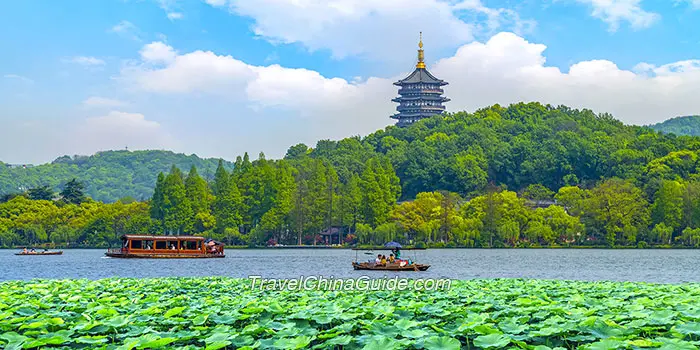 Features: Gorgeous Lake Sceneries, Grand Canal, Story-telling Pagodas & Temples
Top Attractions:
West Lake
,
Lingyin Temple
,
Grand Canal
,
Wuzhen Water Town
,
Thousand Islets Lake
Best Time to Visit: March - May, September - November
Embracing hills on three sides, the water fairyland - West Lake is a symbol of Hangzhou, celebrated for its vast water area and surrounding amazing natural scenery of peaks, forests, springs, foliage and blossoms, as well as various historical sites, some of which tell us wonderful stories. By no means limited to the lake scenery, Hangzhou's charms can also be seen in colorful cultural landscapes like Lingyin Temple and Grand Canal. Spanning a history of 2,200 years, Hangzhou is endowed with so many wonders, including the cluture of
Chinese Silk
and
Dragon Well Tea
.

Recommended Tour:

2 Days Private Hangzhou City Tour from

$239

Hangzhou Tours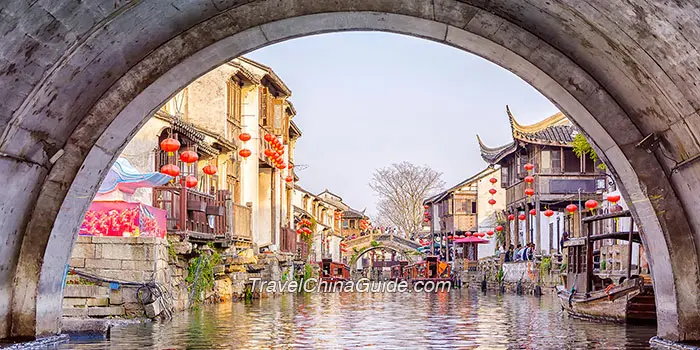 Features: Classic Gardens, Water Towns, Traditional Operas
Top Attractions:
Humble Administrator's Garden
,
Tiger Hill
,
Zhouzhuang Water Town
,
Jinji Lake
,
Shantang Street
Best Time to Visit: March - May, September - October
The
classical gardens
with ingenious miniature landscapes in a limited space for sure are the most famous and popular attractions for Suzhou tours. The elegant and placid environment allows you a peaceful escape from the bustle. Filled with stone-paved bridges, quaint residential architecture and distinctive folk culture, the ancient
water towns
also contribute Suzhou to be one of the most beautiful cities in China. With a history of more than 600 years,
Suzhou Kunqu Opera
plays a crucial role in Chinese literature, opera and music, which is a good display of the cultural beauty of Suzhou.

Recommended Tour:

2 Days Private Tour to Suzhou & Tongli Water Town from

$259

Suzhou Tours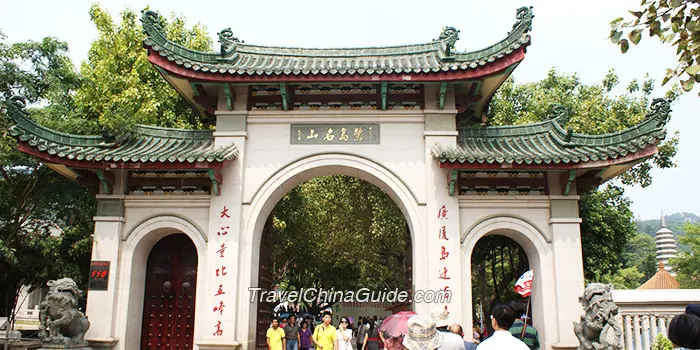 Features: Sunny Beaches, Various Water Sports, Affordable Seafood, Pleasant Climate
Top Attractions:
Gulangyu Island
,
Baicheng Beach
,
South Putuo Temple
,
Tulou Buildings
Best Time to Visit: March - May, October - November
Surrounded by waters and scattered with soft beaches, tropical rainforests and thousands of egrets, Xiamen is undoubtedly one of the most beautiful cities in China. Gentle sea breeze, bright sunshine, exciting water sports, palatable seafood, marvelous underwater world, venerable Buddhist temple are all the essence of this charming coastal city. Gulangyu Island, the highlight of Xiamen, is a must-see that collects various buildings with a blend of Chinese and Western architectural styles, a number of beautiful gardens and interesting museums.

Recommended Tour:

5-Day Private Xiamen Tour with Gulangyu Island from

$659
5
Shanghai: A Modern Metropolis with Towering Skyscrapers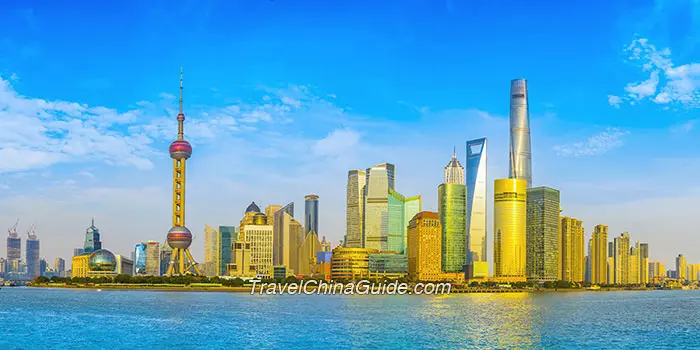 Features: Piercing Skyscrapers, Brightly-lit Night Views, Huangpu River Cruise, Stylish and Fashionable Things
Top Attractions:
The Bund
,
Yuyuan Garden
,
Nanjing Road
,
Xintiandi
,
Shanghai Disneyland Park
Best Time to Visit
: April - May, September - November
As a modern metropolis, Shanghai houses a great number of towering skyscrapers, standing one by one to form the gigantic skylines of Shanghai, including
Oriental Pearl Tower
and
Shanghai Tower
. When the night falls, you can always find a huge crowd gathering around the Bund to see the beautiful night sights of the brightly-lit edifices and enjoy the colorful nightlife of Shanghai. In particular, a night cruise on the
Huangpu River
is one of the most popular ways to admire the brilliant nightlights, as well as a cluster of western architecture built in colonial period.

Recommended Tour:

3 Days Shanghai Private Tour from

$439

Shanghai Tours
6
Lijiang: Oriental Venice on the Plateau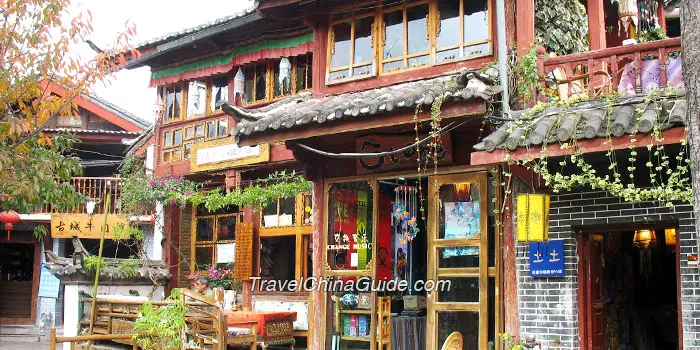 Features: Quaint Towns, Snow-capped Mountains, Various Ethnic Customs, Leisurely Lifestyle
Top Attractions:
Lijiang Old Town
,
Lugu Lake
,
Jade Dragon Snow Mountain
,
Shuhe Ancient Town
,
Tiger Leaping Gorge
Best Time to Visit: Late March to May, Mid-October to November
With snow-clad mountain scenery, rippling lakes, and historical heritages, including 800-year-old small town and diverse ethnic minority cultures, Lijiang has become one of the most beautiful cities in China. You could feel the beauty of Lijiang everywhere, when strolling along the cobbled streets and appreciating the ancient dwelling houses built by gurgling rivers in Lijiang Old Town, or admiring the sublime Jade Dragon Snow Mountain, exploring mysterious Lugu Lake. Lijiang creates a peaceful ambience for tourists to relax and immerse in the views.

Recommended Tour:

3 Days Lijiang Private Tour from

$349

Lijiang Tours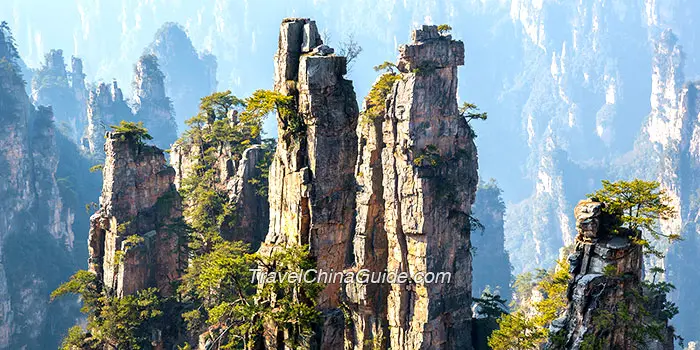 Features: Peak Forests, Flowing Streams, Glass Bridge, Lush Forests
Top Attractions:
Zhangjiajie National Forest Park
,
Zhangjiajie Grand Canyon
,
Tianmen Mountain
,
Tianzi Mountain Nature Reserve
,
Yellow Dragon Cave
Best Time to Visit
: April to June, September to October
The peculiar peak forests and spectacular karst landscapes surrounded by cloud and mist make Zhangjiajie one of most beautiful cities in China. With over 3,000 stone peaks erecting and 800 ravine streams winding, Zhangjiajie is like a miniature wonderland, where you could see rock ridges, forests, caves, waterfalls, lakes, gorges and wildlife. Besides,
Zhangjiajie Glass Bridge
is one of the most thrilling spots you should not miss. It's the second longest and highest transparent glass bridge in the world hanging over the valley, where you can enjoy the feeling of walking in the air.

Recommended Tour:

3 Days Classic Zhangjiajie Tour

Zhangjiajie Tours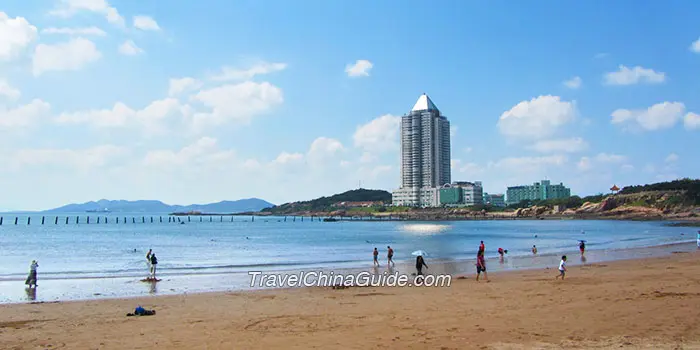 Features: Sunny Beachscapes, German Architecture, Tsingtao Beer
Top Attractions:
Golden Sand Beach
,
Zhan Bridge & May 4th Square
,
Badaguan Scenic Area
,
Mt. Laoshan
Best Time to Visit: March - November, especially August
As a distinctive coastal city, Qingdao is one of the most popular and beautiful cities in China with red-tiled houses, green trees, blue sea and clear sky. The charms of Qingdao are mainly shown by the sea-cloud-filled mountains, glamorous coastline, as well as the German architecture and Gothic churches. In addition, the sweet water from Laoshan Mountain brews the mellow and fragrant
Tsingtao beer
.
Qingdao International Beer Festival
- the biggest beer festival in Asia, is also a big surprise of this fascinating city, which is usually held on the second weekend of August every year.

Recommended Tour:

3 Days Qingdao & Mt. Laoshan Tour from

$499

Qingdao Tours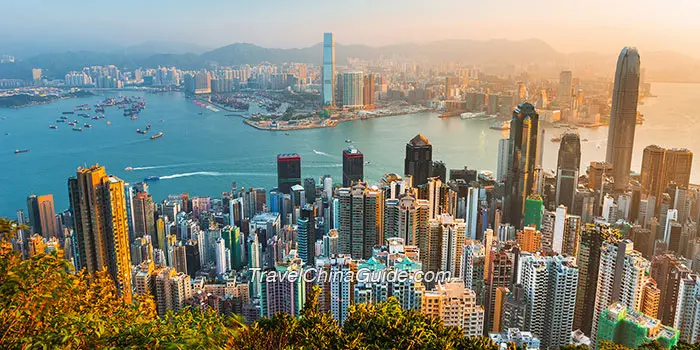 Features: Natural Harbors & Islands, Iconic Skyline, Delicacy & Shopping Paradise
Top Attractions:
Victoria Harbor
,
Victoria Peak
,
Causeway Bay
,
Lamma Island
,
Ocean Park
,
Disneyland
Best Time to Visit: October to December
The highly prosperous international metropolis - Hong Kong provides the bustling street views as well as a quiet natural beauty. Tourists could stroll along the
Avenue of Stars
to see the high skylines; take the
Peak Tram
to Victoria Peak to catch a panoramic view of Victoria Harbor; relax at the outlying islands, such as Lamma Island to enjoy the leisurely sunbath and sprawling mountains; and explore a picturesque fishing village that full of quiet and cozy atmosphere. And also you can enjoy a wonder marine world and experience the exciting amusement facilities in Ocean Park, as well as head to Disneyland Park to spend a pleasant time. Besides, with numerous celebrations and great discounts at shopping malls around Christmas time, you would really indulge in the international metropolis.

Recommended Tour:

3-Day Hong Kong Private Tour from

$599

Hongkong Tours
10
Sanya: Hawaii of China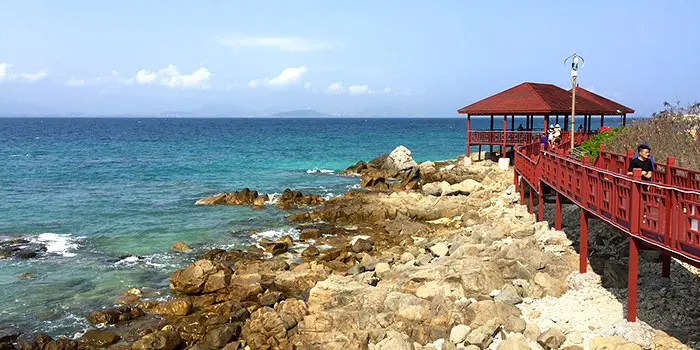 Features: Tropical Rainforest, Beautiful Beaches, Numerous Islands
Top Attractions:
Tianya Haijiao
,
Yalong Bay
,
Wuzhizhou Island
,
Yanoda Rainforest
,
Sanya Bay
Best Time to Visit
: October to April
More than mountains and various rocks, the beautiful scenery along the hundreds of kilometers of coastline and dense tropical rainforests make Sanya one of the most beautiful cities in China. Beach, snorkeling and seafood are the three eternal themes of Sanya tour. Sanya boasts the Asia's first-rate beach in Yalong Bay, with the best-quality water for snorkeling to see the coral reefs and colorful tropical fish; the largest Guanyin statue above the sea in the world - Nanhai Guanyin Statue; and Yanoda Rainforest, a natural oxygen bar that composed of giant banyans, old vines, grotesque rocks, and spectacular waterfalls.

Recommended Tour:

5-Day Sanya Private Tours with Haikou
- Last updated on Apr. 20, 2021 -