Tianjin Weather in July
Being exactly in the middle of summer, Tianjin weather in July is the hottest all year round, and the average temperature goes up and down between 23 and 31 °C (73-88 °F). It rains frequently, which can bring down the temperature to some extent. Sometimes, the rain arrives suddenly and unpredictably; therefore, it is recommended to bring raingears when traveling to Tianjin in July.
July is also the summer holiday for students. So the tourists will be more than other months. It is necessary to book the hotels in advance.
Averages for Tianjin Weather in July
Temperature: 27°C / 81°F
High Temperature: 31°C / 88°F
Low Temperature: 23°C / 73°F
Humidity: 76%
Rainfall: 171 mm
Rainy Days: 12 days
Sunrise: 04:49 ~ 05:11
Sunset: 19:24 ~ 19:42
Air Quality in July
Average AQI: 67

What to Wear in Tianjin in July
In consideration of the hot climate, tourists are supposed to wear cool and breathable summer clothes made of light cotton fabric, such as T-shirts, shorts, dresses and sun-protective clothing and so on.


Where to Go in Tianjin in July
Jizhou Karst Cave is a nice place to visit in July. Compared with the hot weather, it is quite cool inside. Decorated by gorgeous lights, the cave is like a fairyland full of colorful stalactites and stalagmites. Tianjin Seashore Holiday Resort provides you a heaven to enjoy water; you can try thrilling skydiving and exciting motorboats, play beach volleyballs, footballs, etc., enjoy picking up shellfish and crabs, and watch the magnificent sunrise. Although it is scorching and shrouded in hotness, the night markets in Tianjin are full of foodies. You can join them to taste various delicious food. The popular night markets include Five Great Avenues, Italian Style Street, and Laomenkou, etc.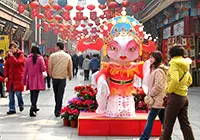 Ancient Cultural Street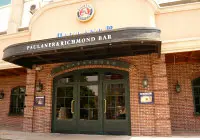 Five Great Avenues
Jizhou Karst Cave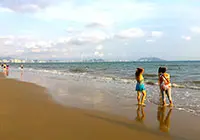 Seashore Holiday Resort
What is the temperature in Tianjin in July?
High/Low Temperatures of Tianjin in July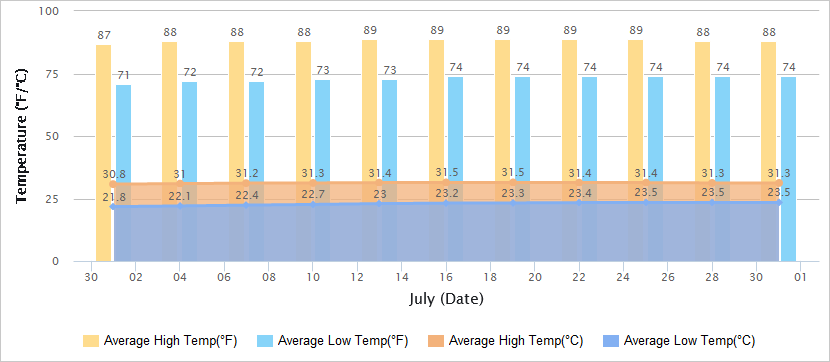 Air Quality of Tianjin in July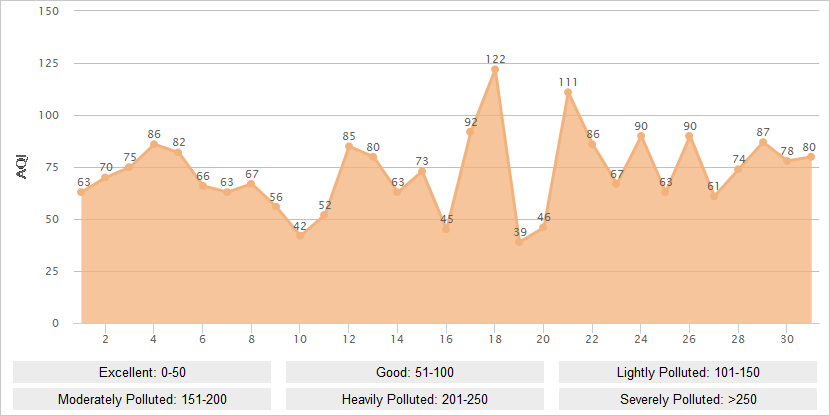 Historical Tianjin Weather in July
Jul
Temperature
Sunrise / Sunset
Humi-
dity
(%)
High
Low
1
30.8°C / 87.4°F
21.8°C / 71.2°F
04:49 / 19:42
39
2
30.9°C / 87.6°F
21.9°C / 71.4°F
04:49 / 19:41
47
3
31°C / 87.8°F
22°C / 71.6°F
04:50 / 19:41
48
4
31°C / 87.8°F
22.1°C / 71.7°F
04:50 / 19:41
53
5
31.1°C / 87.9°F
22.2°C / 71.9°F
04:51 / 19:41
54
6
31.1°C / 87.9°F
22.3°C / 72.1°F
04:51 / 19:41
75
7
31.2°C / 88.1°F
22.4°C / 72.3°F
04:52 / 19:40
50
8
31.2°C / 88.1°F
22.5°C / 72.5°F
04:53 / 19:40
41
9
31.3°C / 88.3°F
22.6°C / 72.6°F
04:53 / 19:40
47
10
31.3°C / 88.3°F
22.7°C / 72.8°F
04:54 / 19:39
29
11
31.3°C / 88.3°F
22.8°C / 73°F
04:55 / 19:39
29
12
31.4°C / 88.5°F
22.9°C / 73.2°F
04:55 / 19:38
41
13
31.4°C / 88.5°F
23°C / 73.4°F
04:56 / 19:38
40
14
31.4°C / 88.5°F
23°C / 73.4°F
04:57 / 19:37
40
15
31.4°C / 88.5°F
23.1°C / 73.5°F
04:58 / 19:37
35
16
31.5°C / 88.7°F
23.2°C / 73.8°F
04:58 / 19:36
35
17
31.5°C / 88.7°F
23.2°C / 73.8°F
04:59 / 19:36
36
18
31.5°C / 88.7°F
23.3°C / 73.9°F
05:00 / 19:35
38
19
31.5°C / 88.7°F
23.3°C / 73.9°F
05:01 / 19:34
39
20
31.5°C / 88.7°F
23.4 °C / 74.1°F
05:01 / 19:34
31
21
31.5°C / 88.7°F
23.4 °C / 74.1°F
05:02 / 19:33
32
22
31.4°C / 88.5°F
23.4 °C / 74.1°F
05:03 / 19:32
37
23
31.4°C / 88.5°F
23.5°C / 74.3°F
05:04 / 19:32
36
24
31.4°C / 88.5°F
23.5°C / 74.3°F
05:05 / 19:31
34
25
31.4°C / 88.5°F
23.5°C / 74.3°F
05:06 / 19:30
39
26
31.4°C / 88.5°F
23.5°C / 74.3°F
05:07 / 19:29
49
27
31.4°C / 88.5°F
23.5°C / 74.3°F
05:07 / 19:28
62
28
31.3°C / 88.3°F
23.5°C / 74.3°F
05:08 / 19:27
43
29
31.3°C / 88.3°F
23.5°C / 74.3°F
05:09 / 19:26
38
30
31.3°C / 88.3°F
23.5°C / 74.3°F
05:10 / 19:25
47
31
31.3°C / 88.3°F
23.5°C / 74.3°F
05:11 / 19:24
54
- Last modified on Sep. 03, 2020 -