Language & Communication in Tibet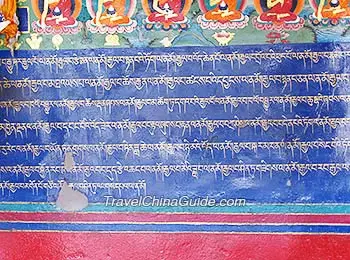 Tibetan Language
Language

Learning a little useful Tibetan will make your travel in Tibet easier. Close contact with Tibetan locals in their own language is a marvelous experience. You can find some useful sites online. Or just ask your tour guide to teach you some simple sentences. Young Tibetan people can speak and read Chinese, so you can show the Chinese name of your hotel to a local if you can not find your way back.

Communication
Communication conditions are greatly improved in Tibet now and it makes communication much easier than before. A number of hotels provide IDD call and fax service as well as there are photocopy facilities in Lhasa.
Cell phone connection works well in Lhasa and other cities in Tibet. Only in some remote mountainous regions, cell phones can not be connected. Thera are also many public phones in Lhasa.
International mail service is available at the post offices. Internet is another alternative which is accessible to travelers. Most hotels provide internnet service or free WIFI. Restaurants, cafes, and tea houses also have free WIFI. There are dozens of internet cafes in Lhasa. The internet service in the Makye Ame Restaurant and the Barkhor cafe are examples. In Chamdo, Ngari and Yadong there are also a number of other internet cafes but they are less reliable.
More Internet accesses
Huiren Internet Cafe: Around the Barkhor, the largest internet cafe in Lhasa with unique furnishings, pictures and art works hung on walls for sale.
Jisu Internet Cafe: 76 Beijing Zhong Lu, Lhasa, Tel (0891)6832001
Shiye Internet Cafe: 230 Beijing Zhong Lu, Lhasa, Tel (0891)6830672
Qiubite Internter Cafe: Z310 Changqing Jie, Chamdo, Tel 13908956573.
- Last updated on Nov. 04, 2021 -