Gansu - Lanzhou Hiking Tours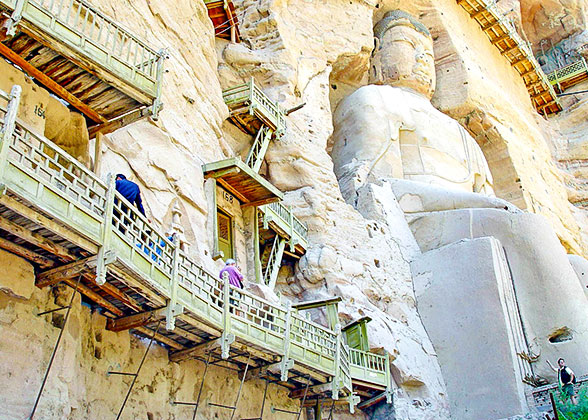 Tianshui city, 200 miles (322 kilometers) from Lanzhou, is a must pass along the Silk Road. This 4-day hiking tour will show a vivid picture of this peculiar city and its surroundings, including Yuquan Taoist Temple, Hu Family's Compound, Maiji Caves and Immortal Cliff.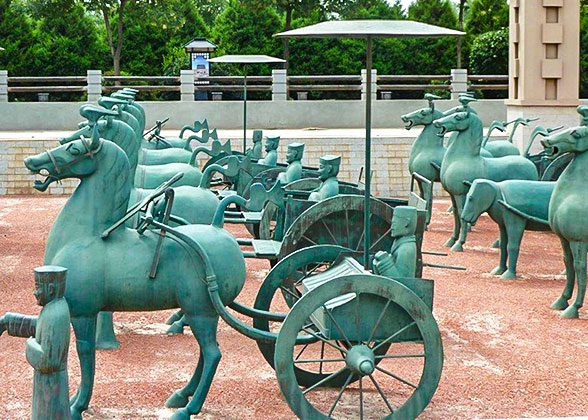 Both Jiuquan and Jiayuguan played important roles in the ancient Silk Road. The former was the transportation hub from the central plain to the western regions of China and the latter was the western end of the Great Wall of Ming Dynasty (1368 - 1644). This 4-day itinerary will lead you to explore them in depth.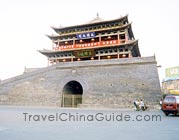 Both of the two cities boast splendid culture and house numerous historical relics and noted Buddhist shrines, such as the Haizang Temple, Giant Buddha Temple and Mati Temple. Please follow this 5-day elaborately designed trekking route to unveil the charm of western Gansu Province by yourself.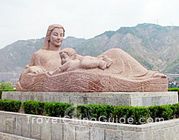 Lanzhou is a very important junction of the Silk Road while Tianshui is another historical city along this old trade route. Here, we recommend this hiking trail for you to have an overall idea about the ancient Silk Road culture.
05: Lanzhou - Labrang Monastery - Langmusi - Maqu Grassland - Aba Grassland - Jiuzhai Valley
At present, the road to
Jiuzhai Valley
via
Linxia
and
Gannan
is quite smooth. By automobile, the whole trip takes about eight hours. On the way to Linxia, you can see the Daxiahe River flowing parallel with the road. Upon arrival at
Xiahe
, the renowned
Labrang Monastery
and
Sangke Prairie
are worth taking in. After that, proceed to drive along the highway and you will reach Langmusi and Maqu Grassland. Continue trekking southwards to
Sichuan Province
, where you can see the Aba Grassland, and finally get to the scenic Jiuzhai Valley.
06: Lanzhou - Minhe - Ledu - Ping'an - Xining - Datong - Ebao - Mt. Qilian - Minle - Zhangye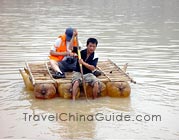 This hiking route is another branch of the
Silk Road
. Upon arrival in
Zhangye
, walking along the Hexi Corridor and you will reach
Xinjiang
, the western frontier in old times.
Xining
is 150 miles (240 kilometers) from
Lanzhou
. You can either take a train at Lanzhou Railway Station or West Railway Station, or take a coach at East Bus Station to start this hiking tour. Before leaving, you may want to pay a visit to the famous
Five Springs Park
and the
Bingling Thousand Buddha Caves
. Passing by Minhe County, Ledu County, and Ping'an County, you will finally arrive at Xining City, the capital of Qinghai Province.
After you finish your visit in Xining, you may take a coach at Xining Long-Distance Bus Station to Qilian County and then hire a cab to the foot of Qilian Mountain. In July, vast gold rape flower fields and rolling hills extend along the highway, making this five hours' ride not boring at all. After that, take a coach at Qilian Coach Station to Zhangye.
07: Lanzhou - Yongdeng - Tianzhu - Gulang - Wuwei - Tengger Desert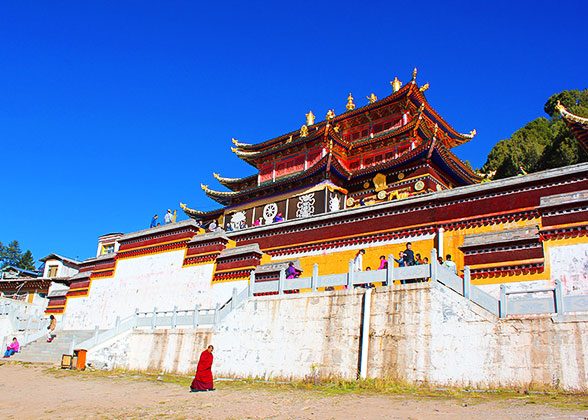 Take a bus at Lanzhou West Bus Station to Yongdeng, which is famous for various species of rose and is nicknamed as 'the hometown of rose'.
After a visit to Yongdeng, you can choose to take a bus or taxi to Tianzhu Tibetan Autonomous County, about 20 miles (32 kilometers) away. During your staying there, it is suggested to hike through the Tianzhu Grand Valley and visit the Tibetan families.
Next stop is Gulang, which is about 55 miles (89 kilometers) from Tianzhu. You can either take a bus or a train to get there. Upon arrival at Gulang, you are recommended to visit Malutan, which lies on the southern edge of the Tengger Desert. Afterwards, you may head to the next station, Wuwei. Trains and buses are both available.
In
Wuwei City
, make sure to visit
Leitai Han Tombs
,
Confucian Temple
, Fuxi Temple, Haizang Temple, and Giant Buddha Temple. Taking an adventure in the Tengger Desert is also an exciting memory. There is no public transportation to the desert. You can consider renting a cab.