Company News in 2020
See by Year: 2020 2019 2018 2017 2016 2015 2014 2013 2012 2011 2010 2009 2008 2007 2006 2005 2004


Company Videos

TCG Has Earned 2020 Tripadvisor Travelers' Choice Award (Previously Certificate of Excellence)
Published: Aug. 03, 2020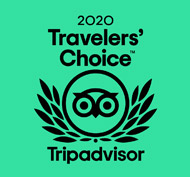 It is a great honor to announce that TravelChinaGuide has been recognized best by the world's leading travel platform, Tripadvisor. Our pages about Beijing, Xi'an, Shanghai, Guilin and Chengdu tours all have been titled the Travelers' Choice Award (Previously Certificate of Excellence) according to the excellent traveler reviews in the past year of 2019. Besides, our 3 travel itineraries have won the Best of the Best prize, respectively Beijing Mini Group Day Tour to Great Wall of Mutianyu, Xi'an Group Day Tour to Terracotta Army, and Two Day Xi'an Group Tour to Terracotta Army. The former two itineraries have also been chosen into the Top 10 Experiences in China.

Though this year is challenging for travel, TCG will keep offering exceptional service and quality tours for our customers. In addition to the private China tours, more tailor-made global tours will be provided for your optional choices. Welcome to explore the world with us!



See our services: China tour packages, global tours, real-time train schedule and booking, flight booking

Great Success of TravelChinaGuide's 2020 New Year Gala
Published:
Jan. 14, 2020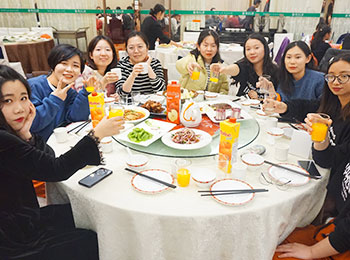 Toast to New Year
The 2020 New Year Gala of TravelChinaGuide was held at a grand restaurant Guolirenhe on January 11 night. It was a feast for more than one hundred TCG employees and their families gathering together to celebrate the coming Chinese New Year.
The gala started from 5:30 pm. After everybody was seated, the opening show, an energetic K-pop dance brought us the first surprise and livened up the atmosphere of the venue. After the excellent performance, the deputy general managers gave a short speech to affirm the work of all the staff in the past year and deliver a further vista of the TCG, achieving a greater result and offering better service in the next year, and also wished all happy Chinese New Year.The following was the most anticipated lucky draw and interesting interactive games between lovely kids and parents, bring a lot of laughter. Also, a chorus consists of adults and children sang 'Me and My Motherland' to celebrate the PRC's 70th anniversary. All enjoyed the performance and the sumptuous dinner was served right after. In the end, everyone made a toast for the blessing of the New Year on the enjoyable and memorable banquet.
- Last updated on Nov. 04, 2021 -