Elite Team
Business success lies in an elite group. Our professional team comprises inventive, experienced and qualified technicians who work with electronic information processes, computer applications for web design and development; veteran marketing professionals who devise tours and seek out the best hotels. These are backed by a large compliment of English-speaking guides and editorial experts in English. Our young, vigorous and up-and-coming group is prepared at all times to offer the very best service with a real passion for their work on your behalf.
Professional Travel Consultants
The sales staff of TravelChinaGuide are professionals to serve for our honored clients. No matter what kind of tours, they can arrange them for the guests with great dispatch and patience. Aiming to let every guest happy and satisfactory after the wonderful trip to China wholeheartedly, they have got too many thanks and high praises from clients.
We have professional tour guides in many cities around the country. All of our guides have fluent English, acquaintance with the tourist attractions, and sufficient knowledge on Chinese culture and customs. They will be your helpful assistants and even friends during your travel.
Beijing
Shanghai
Xi'an
Guilin
Many opportunities of travel in different cities are offered to TravelChinaGuide staff to improve the professional qualities. It has greatly broadened the outlook and experience of the staff.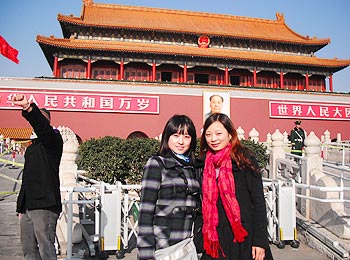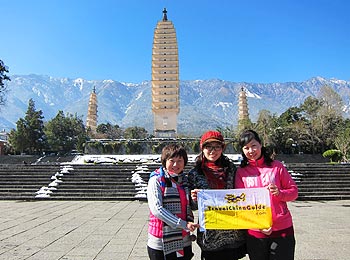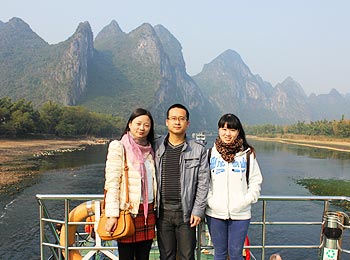 Rich and colorful activities are often held by our company. No matter the spring outing, celebration for one's birthday or Chinese traditional festivals, all promote friendship and bring much fun.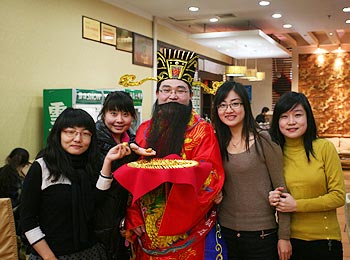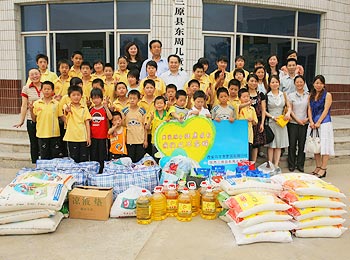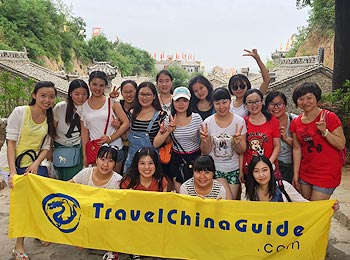 - Last modified on Apr. 23, 2019 -
Questions & Answers on Elite Team
Asked by Fon from THAILAND | May. 10, 2019 07:01

Reply
Can you please recommend which supermarket is closed by Beijing Novotel Xin Qiao?
Answers (1)
Answered by Elena from CANADA | May. 12, 2019 23:45

0

0

Reply
I know one Carrefour Supermarket, which is located at No.37, Da Tianshuijing Hutong, Dongcheng District.
Asked by How from MALAYSIA | Apr. 23, 2019 03:26

Reply
What is the rate for taxi or car rental from Hangzhou to Mount Huangshan?
Which Hotel location in Huangshan is convenience to get good foods and easy access to tourist attractions?
Answers (1)
Answered by Nelson from CANADA | Apr. 23, 2019 18:18

0

0

Reply
Hi, the two places are far and the taxi fare is around CNY1,000, which is pretty expensive. You are suggested to take high speed train from Hangzhou East Railway Station to Huangshan North Station. The fare is around CNY120 and it takes about 1.5-2 hours. After that, you need to take a shuttle bus to Mount Huangshan, which takes about 1 hour.

Jinlin Tingshan Theme Hotel is recommended and it is located at the south entrance of Mount Huangshan. If you want to stay in downtown area, Park View Hotel located at No.18, Xihai Road, Tunxi district is a good option. However, it takes around 1.5 hours to the mount.
Asked by How from MALAYSIA | Apr. 22, 2019 04:03

Reply
Weather in the peak of Mount Huangshan
I will be going to Mount Huangshan for 4 days from 1-4.6.2019 and plan to stay a night on the peak. What is the hotel available there and the weather?
Answers (1)
Answered by Lisa from AUSTRALIA | Apr. 22, 2019 19:18

0

0

Reply
The Xihai Hotel, Paiyun Hotel are both available. The weather in Huangshan City at that time may range from 20C-30C but the temperature on the mountain will be lower about 10C.
Asked by puneet KALRA from INDIA | Apr. 15, 2019 01:04

Reply
how can i reach yiwu from Shanghai pudong airport?
shanghai comfortably if i want to travel in maglev train
Answers (3)
Answered by Alice from USA | Apr. 15, 2019 18:57

0

0

Reply
1. You can take a direct shuttle bus from Shanghai airport to Yiwu, which takes about 4.5 hours and costs CNY180 per person.

2.You can also take a high speed train from Shanghai Hongqiao Station to Yiwu, whose duration is around 100 minutes and the ticket price is around CNY120 for a second class seat. From the airport to Hongqiao railway station, you can take maglev from Pudong airport to Longyang Road and then transfer to Metro Line 2 to the railway station.
Answered by puneet from INDIA | Apr. 17, 2019 01:07

0

0

Reply
is there any option to book tickets online for my comfort, or i have to take tickets from ticket windows.
and is there any travel card which works on taxi as well as bus in yiwu. coz i heard about shanghai transport card , which works on both metro as well as manglev and bus. and plz tell me the right way to get it easily .kindly share me a link.
thanx a lot
Answered by Alice from USA | Apr. 17, 2019 18:11

0

0

Reply
1. The shuttle bus ticket can only be bought in airport counters.
2. You can book high speed train tickets in this website through: booking

travelchinaguide.com
3. No travel card can be used in taxis.
Asked by Cindy from SINGAPORE | Apr. 06, 2019 01:03

Reply
How can i travel from westin hotel at Haitangwan to Nanshan temple?
Is it easy to flag a taxi in Sanya or is it better to use didi app? I am travelling with my family, 4 adults and 2 kids.
Answers (1)
Answered by Helen from AUSTRALIA | Apr. 07, 2019 19:12

0

0

Reply
You can walk north about 500m to take Bus Line 34 to Xiari Baihuo and then transfer to Bus Line 30 to Nanshan Tempel. It takes around 3 hours to get there.

If you take taxis, it takes around CNY240 per taxi and 1.5 hours can take you there. Both of the two ways are available.