Elite Team
Business success lies in an elite group. Our professional team comprises inventive, experienced and qualified technicians who work with electronic information processes, computer applications for web design and development; veteran marketing professionals who devise tours and seek out the best hotels. These are backed by a large compliment of English-speaking guides and editorial experts in English. Our young, vigorous and up-and-coming group is prepared at all times to offer the very best service with a real passion for their work on your behalf.
Professional Travel Consultants
The sales staff of TravelChinaGuide are professionals to serve for our honored clients. No matter what kind of tours, they can arrange them for the guests with great dispatch and patience. Aiming to let every guest happy and satisfactory after the wonderful trip to China wholeheartedly, they have got too many thanks and high praises from clients.
We have professional tour guides in many cities around the country. All of our guides have fluent English, acquaintance with the tourist attractions, and sufficient knowledge on Chinese culture and customs. They will be your helpful assistants and even friends during your travel.
Beijing
Shanghai
Xi'an
Guilin
Many opportunities of travel in different cities are offered to TravelChinaGuide staff to improve the professional qualities. It has greatly broadened the outlook and experience of the staff.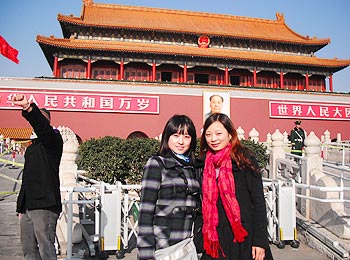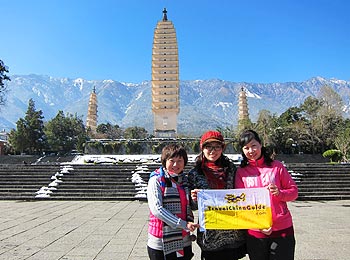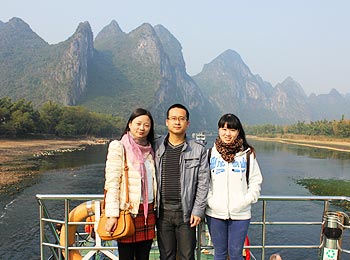 Rich and colorful activities are often held by our company. No matter the spring outing, celebration for one's birthday or Chinese traditional festivals, all promote friendship and bring much fun.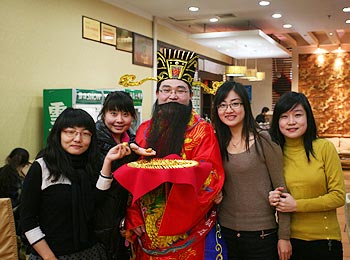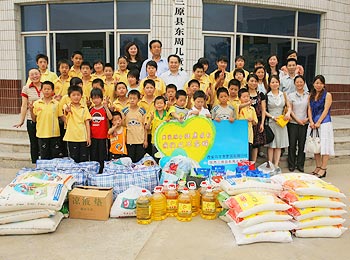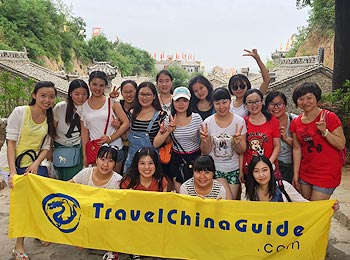 - Last modified on Apr. 23, 2019 -
Questions & Answers on Elite Team
Asked by Linda Lehdey from AUSTRALIA | Jul. 05, 2019 03:56

Reply
I have read that the bus is not operating from Xi'an Railway Station to Mount Huashan.
Can you tell me if the bus is still running or whether it has stopped?
I am arriving at Xi'an Railway station early in the morning from Pingyao, and wish to catch the bus to Huashan.
Thanks for any help.
Answers (5)
Answered by Debby from GERMANY | Jul. 07, 2019 22:44

0

0

Reply
Don't worry. The direct buses still operate nowadays. Take it from the East Railway Station to the Jade Spring Temple at the foot of Mt.Huashan. The ticket fare is CNY39.5 per person. The duration is around 1.5 hours.
Answered by Linda Lehdey from AUSTRALIA | Jul. 08, 2019 00:31

0

0

Reply
Hey thanks Debby really appreciate that.
Kind regards
Linda
Answered by Linda Lehdey from AUSTRALIA | Jul. 08, 2019 03:31

0

0

Reply
Hey again do you mean East Square next to Xi'an Railway Station?
Regards
Linda
Answered by Debby | Jul. 09, 2019 18:48

0

0

Reply
Yes, it is the East Square of the Xi'an Railway Station.
Answered by Linda from AUSTRALIA | Jul. 10, 2019 00:28

0

0

Reply
Fabulous that is a great help, and makes navigating so much easier.
Asked by Julie from USA | Jun. 15, 2019 19:55

Reply
Taxi from Beijing Capital Airport to JW Marriott Central
Approximately how much will it cost for a taxi for 2 from PEK to JW Marriott Central. How difficult is it to make driver understand where we need to go? How long is the ride? Is it a set rate, metered fare, or agreed upon amount for this trip?
Answers (1)
Answered by Cheryl from POLAND | Jun. 18, 2019 19:21

0

0

Reply
Generally speaking, the cab fare is CNY120 to 130 in the day time. The duration is around 50 mins
It won't be difficult for you to take a taxi. This is the Chinese version of your hotel '北京粤财JW万豪酒店'.
You can show it to the taxi driver. The official taxis use the taximeter. Don't worry.
Asked by Bat from TULGAA | Jun. 08, 2019 17:21

Reply
Connecting flight Mongolia-Beijing-Washington at Capital Airport
Do I have to go to do baggage claim and emigration?
Answers (1)
Answered by Shay from UKRAINE | Jun. 10, 2019 22:40

0

0

Reply
For international to international transfer at PEK, you don't need to go to baggage claim and immigration in general. :)
Asked by colin from UNITED KINGDOM | May. 31, 2019 04:17

Reply
London-Shanghai- Hong Kong - London, does this trip qualify for the 144h transit free visa?
There will be a 1 day stop in Hong Kong
Answers (1)
Answered by CDKING from US | May. 31, 2019 05:20

0

0

Reply
Yes as long as London-Shanghai is direct and does not transit the HKIA.
Asked by Fon from THAILAND | May. 10, 2019 07:01

Reply
Can you please recommend which supermarket is closed by Beijing Novotel Xin Qiao?
Answers (1)
Answered by Elena from CANADA | May. 12, 2019 23:45

0

0

Reply
I know one Carrefour Supermarket, which is located at No.37, Da Tianshuijing Hutong, Dongcheng District.