Elite Team
Business success lies in an elite group. Our professional team comprises inventive, experienced and qualified technicians who work with electronic information processes, computer applications for web design and development; veteran marketing professionals who devise tours and seek out the best hotels. These are backed by a large compliment of English-speaking guides and editorial experts in English. Our young, vigorous and up-and-coming group is prepared at all times to offer the very best service with a real passion for their work on your behalf.
Professional Travel Consultants
The sales staff of TravelChinaGuide are professionals to serve for our honored clients. No matter what kind of tours, they can arrange them for the guests with great dispatch and patience. Aiming to let every guest happy and satisfactory after the wonderful trip to China wholeheartedly, they have got too many thanks and high praises from clients.
We have professional tour guides in many cities around the country. All of our guides have fluent English, acquaintance with the tourist attractions, and sufficient knowledge on Chinese culture and customs. They will be your helpful assistants and even friends during your travel.
Beijing
Shanghai
Xi'an
Guilin
Many opportunities of travel in different cities are offered to TravelChinaGuide staff to improve the professional qualities. It has greatly broadened the outlook and experience of the staff.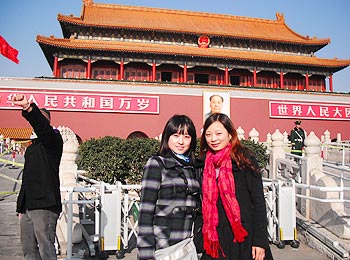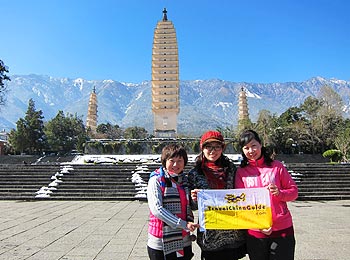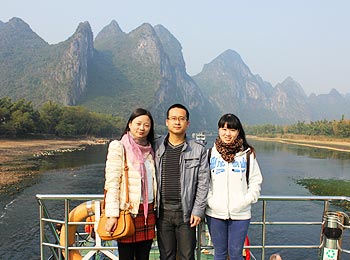 Rich and colorful activities are often held by our company. No matter the spring outing, celebration for one's birthday or Chinese traditional festivals, all promote friendship and bring much fun.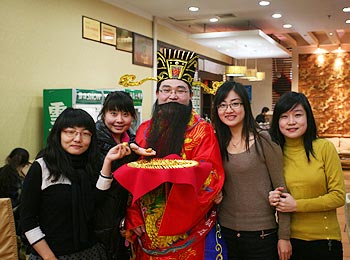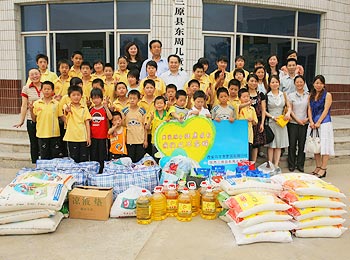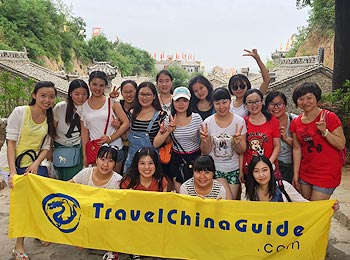 - Last modified on Sep. 02, 2019 -
Questions & Answers on Elite Team
Asked by veronica from SPAIN | Sep. 01, 2019 06:57

Reply
How to get from Songpan to Tongren? any direct bus? Thanks :)
Answers (1)
Answered by Hunter from UNITED KINGDOM | Sep. 02, 2019 19:32

0

0

Reply
I am afraid that there is no direct bus between these two places. Thus for your convenience, you should hire private car to Tongren.
Asked by judy from MALAYSIA | Aug. 22, 2019 20:37

Reply
can i have the latest bus route of 983, it does not go to Pu An Road Yan'an East Road anymore
Need the lastest bus stops of 983 in Shanghai as it does not go to Pu An Road Yan'an East Road anymore
Answers (1)
Answered by Paul from UNITED KINGDOM | Aug. 26, 2019 01:59

0

0

Reply
Jinyangxin Village - Jinyang Road - Jujiaqiao Road - Baihua Road - Mingyue Road - Heisong Road - Jinxiu Road - Dingxiang Road - Yingchun Road Zihuai Road - Yingchun Road Fangdian Road - Yingchun Road Jinsong Road - Yingchun Road Changliu Road - Yingchun Road Minsheng Road - Pudong New District - Dingxiang Road Jindai Road - Century Avenue - Taolin Road - Jincai Middle School - Middle Yanggao Road.
Asked by A Johnson from USA | Aug. 02, 2019 17:13

Reply
Pudong airport to the Bund?
We arrive 4:30pm on 9/4/19 at Pudong airport, need to go to Hyatt on the Bund. Best way?
Answers (1)
Answered by Amelia from NEW ZEALAND | Aug. 04, 2019 20:55

0

0

Reply
Upon landing, you are suggested to take metro line 2 to East Nanjing Road Station, Exit 3. Then transfer to bus no.37 to Baiduqiao Bus Stop. After arriving, walk south around 250 meters to find your hotel.
Asked by SHASHANK IYER from INDIA | Jul. 25, 2019 21:40

Reply
Where can I get taxi in Longyang road station after arriving from airport from Maglev.
My hostel is at No. 55, Jiangyin Road Shanghai China 200003.
Answers (1)
Answered by Paisley from FRANCE | Jul. 30, 2019 22:37

0

0

Reply
You can go out of the metro station and then it will be easy for you to find a taxi. Don't worry.
Asked by Linda Lehdey from AUSTRALIA | Jul. 05, 2019 03:56

Reply
I have read that the bus is not operating from Xi'an Railway Station to Mount Huashan.
Can you tell me if the bus is still running or whether it has stopped?
I am arriving at Xi'an Railway station early in the morning from Pingyao, and wish to catch the bus to Huashan.
Thanks for any help.
Answers (5)
Answered by Debby from GERMANY | Jul. 07, 2019 22:44

0

0

Reply
Don't worry. The direct buses still operate nowadays. Take it from the East Railway Station to the Jade Spring Temple at the foot of Mt.Huashan. The ticket fare is CNY39.5 per person. The duration is around 1.5 hours.
Answered by Linda Lehdey from AUSTRALIA | Jul. 08, 2019 00:31

0

0

Reply
Hey thanks Debby really appreciate that.
Kind regards
Linda
Answered by Linda Lehdey from AUSTRALIA | Jul. 08, 2019 03:31

0

0

Reply
Hey again do you mean East Square next to Xi'an Railway Station?
Regards
Linda
Answered by Debby | Jul. 09, 2019 18:48

0

0

Reply
Yes, it is the East Square of the Xi'an Railway Station.
Answered by Linda from AUSTRALIA | Jul. 10, 2019 00:28

0

0

Reply
Fabulous that is a great help, and makes navigating so much easier.