Tour Guide - Koko Wang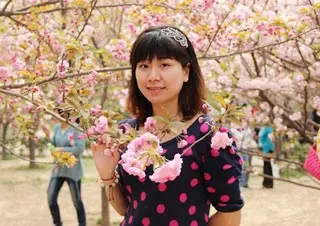 Koko Wang in

Qinglong

Temple, Xi'an
Hello everyone! My name is Koko. I am a native girl in Xi'an. After graduating from Shaanxi Normal University with a degree in English, I joined TravelChinaGuide as a local tour guide more than 3 years ago.
I love sharing my original ideas about Chinese traditional culture and discussing historical events with my friends from all over the world. Communicating with our guests also makes me more knowledgeable. Every tourist group presents a challenge and a chance for people from different cultural backgrounds to understand more about each other and throw off reserve.
The tourists look forward to a perfect journey in China. And the guides at TravelChinaGuide reflect the service quality they expect. We not only represent TravelChinaGuide, but also every city we visit and our country as a whole. In my opinion, the most important quality of a tour guide is attention to detail. For example, I usually check out the weather report and recommend what clothes the guests should wear, remind the restaurant to avoid certain food for my guests, secure exclusive seats for clients at the Tang Dynasty Show, and prepare various Chinese folk tales along the way.
Full of patience for guests of all ages and communication ability, I try my best to make my guests' trip smooth and pleasant. I am eager to show my clients the best impression of tourism in China. Meanwhile I have learned a lot and broaden my horizons, learning from guests from diverse countries during my tour guide.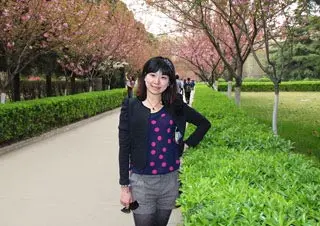 I once got a family group from Germany in Xi'an last year. At the beginning, they thought of me only as their guide, but in the end they came to think of me as part of their family because my honesty and consideration, and after I passed the air tickets to their hands, we hugged and said goodbye in tears. We are still very good friends and keep in touch. It makes me realize that goods things come from being open.
I am a friendly, bright and humorous person, and also a typical open-minded Leo lady. In my spare time I enjoy reading, hiking, cooking, traveling and photography. I never stop learning! Now I keep up with news through TV, newspapers and internet every day. Even I will consider the guide service when I travel myself in order to find the aspects or ways to make improvement in my career. I will continuously enrich my knowledge and offer my clients perfect service.
He who travels far knows much. Now I have traveled a lot, got friends from all over the world and I would like to look outside world to absorb different cultures. Sincere thanks to my friends who helped me and made my life meaningful.
- Last modified on Apr. 04, 2019 -