Tipping in China

What is tipping customs in China?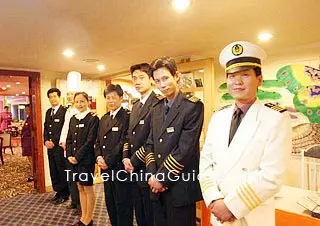 Quality service deserves a good tip

Answer: In recognition of the good service, tipping waiters and maids in high-level western restaurants, guides and drivers from an organized tour group, as well as bellhops who take your luggage to the room has become gradually accepted as common practice in China as elsewhere in the world. But it is still unnecessary to tip when taking a taxi, hiring a car or dining in Chinese restaurants. Please kindly note that tipping in Hong Kong, Macau, Beijing and Shanghai is very common.
---

Must I tip when I enjoy the good service?

Answer: Actually, tipping in China is not a must but will be greatly appreciated. Since it is a personal matter, please do not feel uneasy about it. What or when you choose to tip depends entirely on how you rate a service but you are not under any obligation to do so. But we suggest you tipping those who have been especially kind and done extra service for you.
---

When and where should I Tip?

Answer: Tipping frequently occurs when you are in a tour group, superior hotel, western restaurant, or somewhere else when you are satisfied with the service. Remember that it is not necessary to tip in roadside eateries, snack stalls or even quality Chinese restaurants. Sometimes the bill in quality Chinese restaurants may have already included about 5% - 15% service charge. Tipping taxi drivers or skycaps is also unnecessary.
---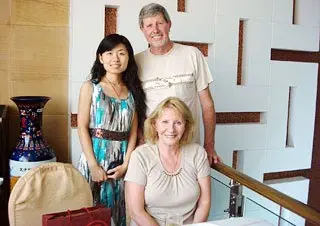 Our travel consultant with guests

How much to tip in China? How much to tip in your guides?

Answer: For the bellboys or waiters of high-level hotels and western restaurants, 5-30 RMB (1 - 5 US dollars) may be appropriated. If you are uncertain about how much to give, just to tip based on your bill. Generally, 10% - 15% of the bill is the most proper amount. To tips your tour guide and the driver, 10-70 RMB (1 - 10 US dollars) a day per person is adequate.
---

Do I have to tip when join an organized tour?

Answer: Tipping guides and drivers of an organized tour is now done in China, especially for the guides who are professionals and go to guide schools. Bus and private car drivers also get tipped but about half per day as a guide depending on the amount of driving required. Please kindly note that the quotation offered by tour agencies usually doesn't include the tips for the guides and drivers. So if you are satisfied with their service, you may tip them yourself.
---

Do I always have to tip in cash?

Answer: If you like, cash is sure a good way. Another way, in which you can express your appreciation of service from your tour guide or driver, is a small gift such as foreign cigarettes, wine, candies, hats or T-shirts, even a lipstick or nail polish. Small gifts or spare change left in the room for maids is also appreciated.

Please visit our China Tours to select your favorite itinerary.
- Last modified on Aug. 26, 2019 -
Questions & Answers on Tipping in China
Asked by Michale Johnson from USA | Aug. 25, 2019 15:13

Reply
We have a private guide and driver in Tibet for 6 days How much should we tip the driver and guide ?
How much should we tip our driver and guide for a private 6 day tour?

Please respond now

Thank you
Answers (1)
Answered by Mason from CANADA | Aug. 26, 2019 02:34

0

0

Reply
Well, China doesn't has tipping culture. You just need to pay them what you've talked about before.
Asked by Elizabeth from SOUTH AFRICA | Sep. 06, 2018 23:35

Reply
How much do we tip him?
4 of us are being picked up at the airport by the tour company's driver and taken straight to a midtown hotel.
Answers (1)
Answered by Darren from USA | Sep. 09, 2018 23:50

0

0

Reply
Dear, there is no tip culture in China so you don't have to give a tip to the driver. If you have booked the tour in this tour company and they have the responsibility to pick you up and drive you to the hotel. In China, there is no need. Whether you give or not depends on yourself.
Asked by Brian Morris from UNITED KINGDOM | Feb. 27, 2018 11:26

Reply
How much to tip on a private tour?
The two of us going on a private tour to Beijing, Xi'an and Shanghai for 10 days. Is it likely we have same guide and driver in each city? Should I tip each separately? Is it expected on each day or at the end of each section of the tour and how much?
Brian M
Answers (1)
Answered by Bernice from FINLAND | Feb. 27, 2018 19:24

2

0

Reply
As I know, the travel guides and drivers are different in each city. It will be ok for you to give tips at the end of each section of the tour. Generally speaking, CNY 20 will be suitable.
Hope helpful!