5 Things to Do before Making a Reservation of China Tour
When sifting through China tour packages, it's fairly easy to be attracted by some seemingly terrific packages or special offers, especially if you are a green hand. Dazzled by the fantasies created by the exaggerating descriptions, many may make an impulsive reservation. But when they take part in the tour finally, the shiny package may just turn out to be a bad one. To avoid such disappointments, it's important to do some basic work before booking a tour. Here we list 5 thing to do before making a reservation of China tour to better guide you.
1. Confirm travel itinerary and package inclusions.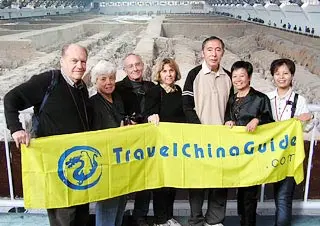 Tour group in Terracotta Warrior Musuem
This is the most important thing to do beforehand to avoid any disputes between you and the China tour operator. Therefore, please read the information on the tour itinerary carefully.

The following aspects are very much worth your attention:


1) Travel arrangements. What does the package include and exclude? How long is the tour? What size is the tourist group? How many tourist attractions will you visit? What are they? Are there any shopping stops? How to travel between different scenic sites? What are the standards of vehicles?



2) Meals. Check whether meals are provided. If yes, what options do you have? Are the food offerings suit your taste and dietary habits? If meals are not included, will you be given enough time for dinning? Are there restaurants near the places to be visited? Or do you have to prepare some snacks in advance?



3) Accommodation. What hotels will you stay in? Are they starred ones? How about the bed and other facilities? What if you don't want to share a room with others?
If there is any doubt, do not hesitate to consult the tour operator. After you have got a confirmed answer on all these questions, you can gain more certainty on the tour itinerary and think through whether it really suits you or not.

Read More: Meal Standard of China Tour Operators, Vehicles & Drivers Used by China Tour Operators, China Hotel Service and Facilities, Types of China Hotels,

2. Confirm the tour package price on your order.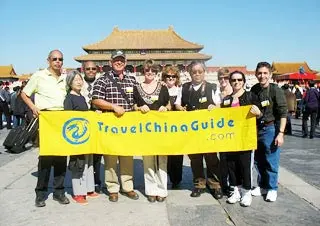 Our Customers in Forbidden City, Beijing
After getting the quotation, make sure that the price you see on the order includes all have been stated before, and confirm again what items are not included and need to be paid by yourself after the tour begins. Be aware of the currency used to calculate the tour price. If you think the price is too high, consult the China tour operator to see if there is any discount that is applicable to you so that you may enjoy a lower price, or if there are cheaper alternatives.

Generally speaking, the tour package price shown on the confirmed order does not include your person expense incurred during the tour, aviation personal accident insurance, and travel insurance. You can either buy a travel insurance on your own or ask the tour operator to add it to your package at a certain fee. In addition, you may need to shoulder the transaction fee by yourself.

Read More: China Tour Package Price, China Travel Insurance

3. Check payment methods.
Most tour operators accept payment methods like Wire/Bank Transfer, PayPal, Credit Card, Debt Card, Western Union, Wechat, Alipay and Cash. Before making tour reservation, decide which way you would like to use and collect necessary information at hand so as to make your booking process smoother.

One thing needs your special attention is private bank account. Trust-worthy travel agencies use a corporate account rather than a private personal account. If you will pay to a private account, there is a chance that it is a fraud or the travel agency is owned by an individual. Whichever the situation is, you may face a risk of losing your money. Therefore, think twice before making payment to a personal account.

4. Read cancellation & refund policies.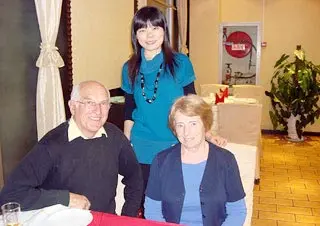 Our travel consultant with guests
Read cancellation and refund policies carefully in case that you have to cancel the tour booking. Most travel agencies are willing to accept clients' booking cancellation as long as they make it before the deadline. However, a certain amount of cancellation fee will be charged. For international itineraries, the cancellation fee is usually 5% of the total package price if you cancel the booking more than 30 days ahead of the departure date. However, some agencies have more favorable cancellation policies. Take TravelChinaGuide as an example: clients can cancel small group tours for free if they do it 30 or more days before the start date, and they only need to pay for the actual losses caused by air/ train/ hotel/ cruise cancellation, if any.

Usually, you can inform the China tour operator by email or phone to cancel the trip. The tour operator will then calculate your refund based on the day when they receive the written cancellation. After a few days, you will get your refunds.

5. Check whether the contact person & contact information are valid.
The contact person usually refers to the travel consultant who is responsible for handling your booking order, arranging tour itinerary, and coping with emergencies happening during the tour. In one word, the person is very crucial in a smooth trip. Before booking the tour, you can see if there is any contact information about the contact person on the order and whether the contact information is valid. By this way, you can always get in touch with this person.

Further Reading: How to book with TravelChinaGuide.com?

You may also like:
Top 10 China Tours
Small Group
Yangtze River Cruises
China City Packages
Beijing Packages
Tibet Itineraries
Silk Road Adventure
- Last updated on Apr. 26, 2021 -