China Tour Package Price
China tour package price usually covers most fees incurred during the tour, including accommodation, transportation, tourist attraction admission, Travel Agencies' Liability Insurance, and salaries for tour guide and the driver. Similar tour packages may be charged differently if you book through different channels and in different seasons. Usually, the price offered by local travel agencies is lower than that of tour booking platforms. Besides, certain groups of people like children below 12 years old and seniors elder than 60 may enjoy a discount on tour package price. To seek a better bargain, you can book together with your partner and grasp the chances of sales promotion launched by China tour operators.
What's Included in the China Tour Package Price?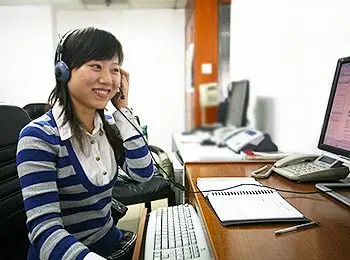 Our Tour Operator Offers Quotation to
Clients by Phone
Generally speaking, the China tour package price is composed of three parts: cost, tax, and profit. Most tour packages include the items and services like accommodation, meals, domestic travel cost, Travel Agencies' Liability Insurance, tour guide and driver, and entrance fee to the scenic sites involved. The following items and services are mostly excluded, including personal expenses caused during the tour, self-paying activities specified in the tour itinerary, and tips to the guide and the driver.

Please note that the above is only for general cases. Things may vary among different China tour products depending on a series of factors. Therefore, read and check each item carefully when booking a tour and signing a service contract with your China tour operator.

Why Are the Similar Tour Packages Charged Differently?
Sometimes, you may wonder why the similar tour packages are quoted differently by different China tour operators. Well, the main reason lies in the quality of services you can get.

A relatively expensive tour package offers you first-rate service. The China tour operator will not arrange shopping stops so that you can make the full use of your time for sightseeing. The meals, hotels and vehicles are also of high standards. Some travel agencies, like TravelChinaGuide, even provide a la carte meals for you to taste authentic Chinese food. Besides, you may have a chance to take part in various activities of regional features. Imagine that you are travelling to the Hutong in China's Beijing, a superb travel itinerary may include a chance to experience the unique local rickshaw and to learn paper-cuts. Even more, you can ask the China tour operator to tailor travel arrangements as you wish to meet your individual requirements.

On the contrary, if you select a low-price tour package, you may encounter traps. Some tricky travel agencies may stealthily change the tourist attractions to some infamous ones or lower the standards of vehicles. They may also arrange dense shopping stops and leave long time for shopping. What's worse, some travel agencies may authorize tour guides to force tourists to do unwanted shopping.

To sum up, there is no free lunch in this world. Don't risk booking the seemingly cheap tour packages to avoid disappointments.

China Tour Price Differences between Tour Booking Platform and Local Travel Agencies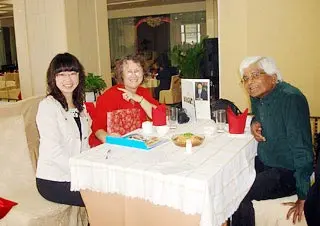 Our Travel Consultant with Guests
Even if the tour products are exactly the same, you may get a different quotation if booking through different channels. Generally speaking, tour booking platforms, acting as a reseller, keep a 20% to 25% commission on the tour products, which is in turn shouldered by consumers. Therefore, the tour package prices are higher. Different from tour booking platforms, local travel agencies are the direct executor of tour products. As there is no intermediary agency making profits, their China tour prices are lower.

From these analyses, we will get the conclusion that it is better to book a tour package through local travel agencies. Here comes the problem: how can we select a reliable local travel agency? Well, you can browse the reviews of them on Tripadvisor. If a travel agency gets more than 1,000 good reviews from real customers, then it's much likely to be a trustworthy agency. In addition, you can seek advice from your friends who have ever used a local China travel agency.

China Tour Package Prices Fluctuate over Time
China tour package prices can be greatly different in different seasons. In the low season of travel, tour operators can get a good bargain because all tour-related products, including hotels, air tickets, and entrance tickets of tourist attractions, tend to be cheaper. As a result, customers can get a more favorable price. However, in the peak travel season, especially during public holidays, all tour-related products are in high demand, so that they are expensive, which caused the prices of China tour packages to rise.



Note: In most cities of China, the duration of the high season is from March 15th to November 15th, and the low season is from November 16th to March 14.

Preferential Policies to Certain Groups of People
When booking tour packages, you can consult with your China tour operator to see if you can get any discount in tour package quotation.

According to the regulations of China National Tourism Administration (CNTA), children under 12 years old traveling with parents in the country can enjoy great discounts on the basis of adult fare. Should there be any surcharges required during the visit, they need to pay for it on the spot.

Infants do not need to pay generally, except that they should pay 10% of the original price of air tickets.

Children above 12 years are charged as adults.

Seniors do not enjoy discounts in transportation and accommodation, but some tourist attractions may give them discounts on entrance tickets. For example, seniors elder than 60 years old can enjoy a 50% discount for entering the Forbidden City.

In addition, there might be some discounts for the disabled, but that depends on tourist attractions.

Cost for Single Group Member
Though all members in a tourist group can get a similar quotation, it's likely that single group members may need to pay more. This mostly happens because of additional cost for hotel rooms. As a common practice, hotel bookings are made on the basis of two adults sharing a twin-bedded room. In the event of a person requiring his or her own room, a surcharge for single room supplement should be made. The same applies to someone who is left alone in a small group. Generally speaking, single room supplement is not included in the tour package quotation and needs to be added according to the seasonal hotel price.

Discounts for Large Groups
According to the regulations of China National Tourism Administration (CNTA), tour groups are divided into the following four categories according to group size and the rates are calculated accordingly:

a) One person
b) 2-5 people
c) 6-9 people
d) Over 10 people

Usually, the more the group member, the more favorable the tour package price. Therefore, if you book the same tour packages for not only yourself, but also your families or friends, you can get a better price.

China Tour Package Sales Promotion
China tour operators often promote sales at certain occasions like festivals and anniversaries. If you plan to book a tour package, please keep attention on those arrangements to get the best price. Generally, the earlier you make the reservation, the lower your price is. Travel operators will mostly publish their sales promotion information through various channels, like online advertisement, emails to targeted customers, magazine advertisement, etc. The ways of promoting sales are also very much diversified. Travel agencies may offer you a considerable discount, add more services to your tour package, refund part of your money as a bonus, or give you a chance for a lucky draw, where you can enjoy a free tour if you are the winner.



Please visit our China Tours to select your favorite itinerary.

Further Reading:
5 Things to Do before Making a Reservation of China Tour
Meal Standard of China Tour Operators
Vehicles & Drivers Used by China Tour Operators
- Last updated on Apr. 26, 2021 -
Questions & Answers on China Tour Package Price
Asked by Mr.SHAHADAT530 | Mar. 14, 2019 18:28

Reply
What locals do for fun daily in Ningbo, China?
Is there a community for foreigners in Ningbo, China?
Where could I learn traditional Chinese paintings in Ningbo?
Answers (1)
Answered by Marie from CANADA | Mar. 17, 2019 18:27

0

0

Reply
There is a Laowaitan International talents community but I have no idea about where you can learn traditional Chinese paintings in Ningbo.