Tour Guide - Carol Chen
Hello, my name is Chen Zhao Li; you can call me Carol instead. I am a senior tour guide from Xi'an Marco Polo Int'l Travel Service Co., Ltd., which is more commonly known for its website, TravelChinaGuide.com (abbr. TCG).
TCG is the biggest online travel agency in China arranging tours for overseas visitors and it has a great reputation in many countries including America, Canada, Australia, and Great Britain. We provide excellent service with various choices of itineraries. In addition, tailor-made itineraries are available per your requests. Both the considerate service and well-designed itineraries are highly praised and graded by our clients.
| | |
| --- | --- |
| Our Tour Guide - Carol Chen | Carol on Xi'an City Wall |
My Experience as a Tour Guide
I am very happy and honored to have worked for TCG for more than ten years. Now I have a wealth of experiences in offering guided tours and feel fulfilled to resolve all kinds of problems for my clients and make their visit to China a memorable and enjoyable one.
I come from Xi'an, a city located in northwest China's Shaanxi Province, the ancient capital of China for more than a thousand years, the hometown of the famous Terracotta Army, and where the best-preserved ancient City Wall stands, and where the Silk Road starts. Living in Xi'an for long has made me very familiar with its history and culture so that I am able to offer you a knowledgeable and fruitful China trip.
Being an open-minded person, I like making new friends, so you will feel comfortable to be with me. In my over ten years' work as a tour guide, I have met people from every corner of the world and many of them became my friends after visiting China with my assistance. In 2004, I have met an American couple; we have been keeping in touch since then and we're like families now. I will be very glad to meet you and make friends with you if I can be your guide one day.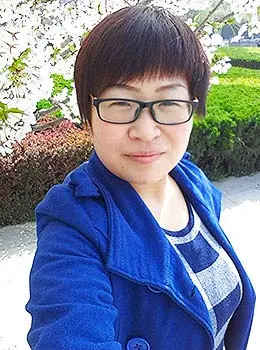 I like sharing China's culture and history with my clients. I also learn about theirs during our communications, thus know better how to avoid causing them offence and make them feel comfortable during the trip. For example, I always help my Muslim or vegetarian clients to order proper dishes; ask the driver not to smoke in the car and to be present on time; and tell interesting stories related to the scenic site and their countries …
You are Welcomed to Xi'an, China
In addition to working as a tour guide, I have many hobbies such as reading, traveling, and listening to music. I learn a lot from reading and traveling, both of which help me expand my horizon, make me more knowledgeable, and narrow the culture gap between me and my clients.
I am a very positive and energetic person. I like to make my guests feel welcomed in my hometown. If you plan to travel to Xi'an, it would be my honor to be your guide and give you the most memorable tour experience in your life.
I cannot wait to show you around this beautiful city. And I am sure you will like this amazing city with long history and rich culture. You are very welcomed and I am looking forward to meeting you soon.
- Last modified on Apr. 14, 2021 -