Beijing 2008 Olympic Games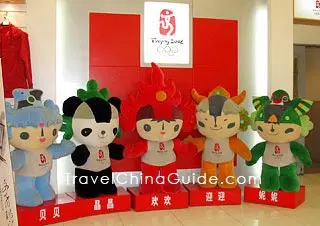 Five Mascots of 2008 Olympic Games
Beijing, the host city for the 2008 Olympic Games, is aiming to hold an outstanding games with many distinguishing features to ensure that this Olympics is truly memorable. After winning the bid to host the games, Beijing has been endeavoring to make this event the best ever. Great preparations in all aspects are being made by the Chinese people in cooperation with the Chinese government. There is every wish that this Olympic Games, which has already captured the attention of the rest of the world, will become one of the most successful of all times!

Diary of Progress
Since Beijing won the right to host the 29th Olympic Games at the 112th full meeting of International Olympic Committee (IOC) in Moscow on Jul 13th, 2001, it has been endeavoring to make full preparations for this event, from the construction of the venues to the design of the mascot. It will ensure that this one will be distinctive and memorable in every way.



Schedule and Venues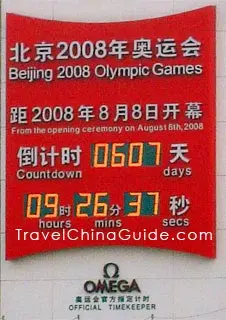 Timekeeper of Olympics
To be held between the 8th and 24th August, 2008 there will be 28 major and 302 minor competitive events in which athletes from all over the world in 37 venues will participate. Among all the venues, 31 are in Beijing and six in Hong Kong, Qingdao, Qinhuangdao, Shanghai, Shenyang and Tianjin.

Ticket Price

Stories
To ensure that it is the best, the Chinese people whether they are in schools, factories or government are making very positive contributions to the cause. Here are some real and moving stories.



Knowledge and FAQs
What are theme slogan, environmental symbol, mascot, emblem and three concepts for the Olympic Games? How much are the tickets for the games? What will the weather conditions be in Beijing then? Get the answers for these and many more questions related in this section.
- Last updated on May. 12, 2023 by Brenda Lian -