Beijing Weather

Notice: 174 scenic areas in Beijing including Mutianyu and Huanghuacheng Great Wall, Gubei Water Town have been closed temporarily since Jun. 22 due to the storms. When it reopens, it is still unknown. You are suggested to double check before going.
Beijing weather features four distinct seasons - short windy spring, long hot summer, cool pleasant autumn, and long chilly winter. July and August are the hottest months with the highest temperature around 37
C (99
F), while January is the coldest time with the lowest temperature around -15
C (5
F).


Best Time to Visit Beijing
Beijing is suitable for travelling all the year round. Considering the frequent sandstorms in spring and the extreme temperatures in summer and winter, the best time to visit should be September and October. May and June with early summer weather are also good choices.
Brief introduction to the
four seasons in Beijing
helps you have a better understanding about Beijing climate and practical tips on traveling during different time of a year.
Beijing Weather by Month
Averages for Beijing Weather
High/Low Temperatures of Beijing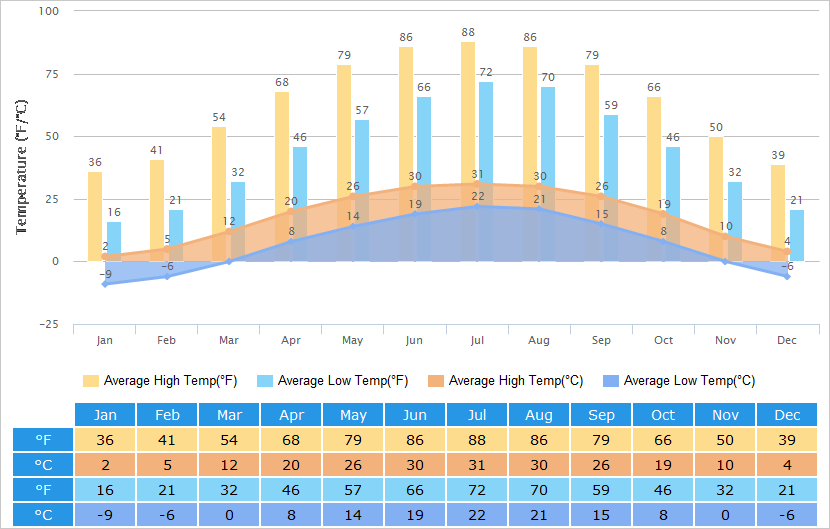 Average Temperatures of Beijing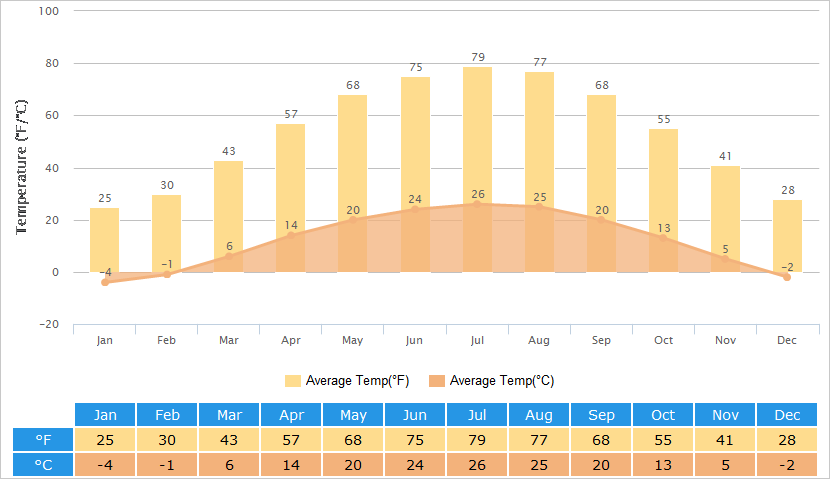 Humidity Graph of Beijing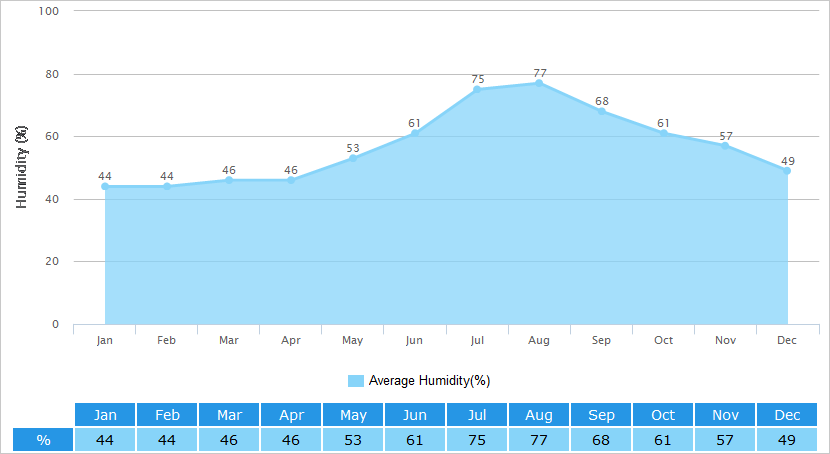 Average Rainfall of Beijing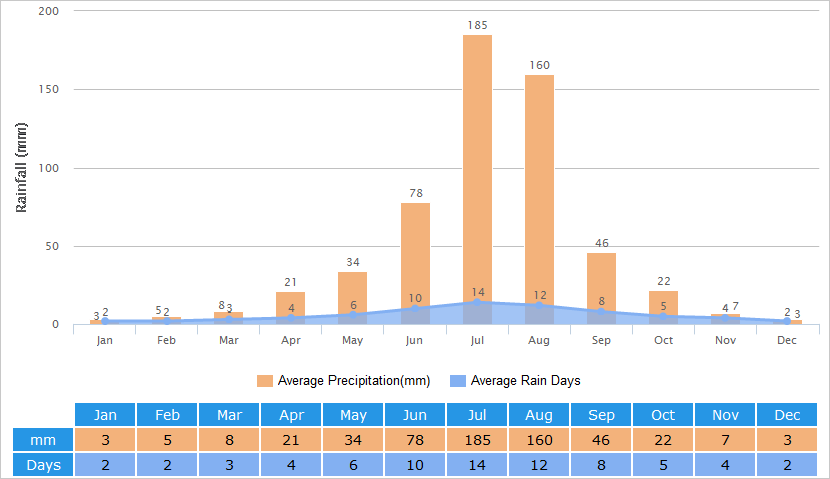 Air Quality of Beijing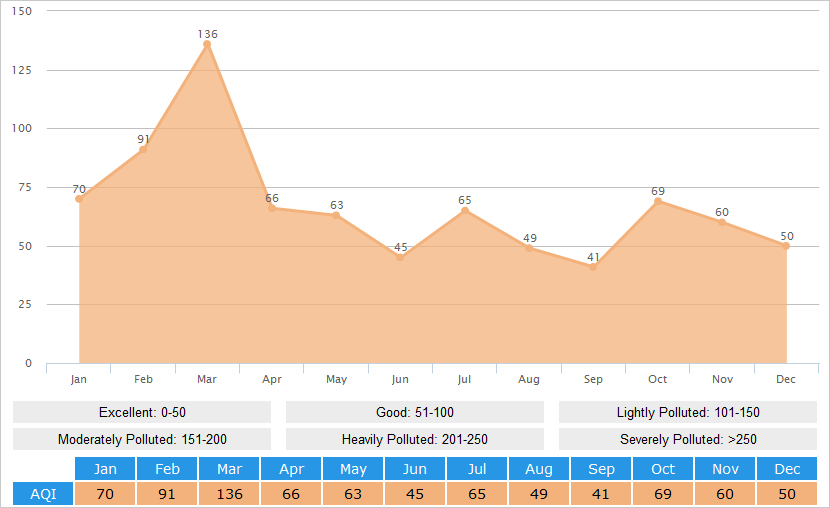 Beijing Climate - Seasons & Travel Advice
Four discernible seasons offer diversified beauties in different time of a year. The climate is warm but windy in spring from April to May, hot in summer from June to August, pleasant and cool in autumn from September to October, and freezing cold in winter from November to mid-March of the next year. The hottest time is July and the coldest is January.
Spring
To visit the city in spring from early April till the end of May, you need to bring lightweight clothing: long-sleeved shirts or T-shirts, plus one or two jackets and sweaters. The climate is warm, windy and dry, but temperatures vary sharply between the day and the night. Dress warmly when going out at night. Also guard yourselves against sandstorms with outdoors wind gear.
Summer
Summer from early June to mid-September is very hot with abundant rainfall. This calls for light clothes as the temperature in July and August ranges between 30
C (86
F) and 40
C (104
F). Short and heavy rainstorms may come suddenly in the afternoon on sunny days. Even weather experts can get caught unawares by showers. Pay close attention to the weather forecast and remember to pack a raincoat or umbrella just in case.
| | |
| --- | --- |
| Beihai Park in Spring | Forbidden City in Winter |
Autumn
The short but beautiful autumn from mid-September to the end of October is all time travel favorite. Autumn features mild temperature and plenty of sunshine. The flaming maple scene on the Fragrant Hills and the Badaling Great Wall can be a delight to behold. Long-sleeved shirts and thin coats are adequate for autumn. From late October onwards, the temperature comes down sharply, so warm clothing is a must.
Winter
A cold, dry and long winter lasts from early November to the next March. The chilly days have no let up despite sunny days. The average temperature in December, January, and February fall below 0
C (32
F). Be sure to wear wool sweaters and thick down coats for winter. Visitors from tropical countries may find Beijing weather extremely inhospitable. Winter sport enthusiasts could enjoy the snow scene on the Western Hills and combat the chill by skating in Shichahai. Chinese New Year is celebrated either in January or February. The traditional community activities are quite an experience for visitors from outside the country.