Shenzhen Weather in March
The early spring is approaching, but Shenzhen weather in March is still a little cold. The average temperature is about 23°C (73°F) in day and 16°C (61°F) at night. Precipitation during the period is little and not intense with an average total precipitation volume of 67mm. Usually the outdoor temperature is high while indoor temperature is low. The humidity is very high, and sometimes rises to 100%. There are often fogs at coastal areas and on inland rivers.
At March 8th, the Women's Day, most scenic spots will give 50% off on ticket price or free admission for females. Besides, there will be some entertainments, game events and performances in shopping centers and tourist attractions.
Averages for Shenzhen Weather in March
Temperature: 19°C / 66°F
High Temperature: 23°C / 73°F
Low Temperature: 16°C / 61°F
Humidity: 78%
Rainfall: 67 mm
Rainy Days: 11 days
Sunrise: 06:17 ~ 06:44
Sunset: 18:27 ~ 18:39
Air Quality in March
Average AQI:36

What to Wear in Shenzhen in March
Suits made of light fabric, T-shirt, light jeans, casual clothes and comfortable shoes are appropriate for the season. Travelers can add a light coat, windbreaker or light sweater at night if they feel cold. They still need to take some warm clothes because of the changeable weather.

Where to Go in Shenzhen in March
The weather is warm in March, it is better to have an outing and admire the natural beautiful scenery. There are a great many of wonderful natural scenic spots in the city. Travelers can visit Shenzhen Fairy Lake Botanical Garden to admire the blooming orchids, Lotus Hill Park to admire peach blossoms, and go to the strawberry farm at Phoenix Mountain to pick strawberries, taste the fresh fruit and experience the pleasure of rural life.
The rhododendron, sakura, coreopsis, Chinese redbud, and Mucuna birdwoodiana are blossoming in the period, forming a fascinating scene in the city.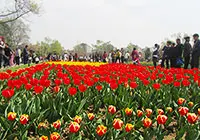 Fairy Lake Botanical Garden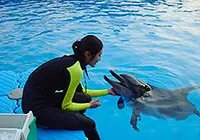 Xiaomeisha Sea World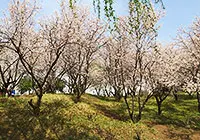 Admire peach blossoms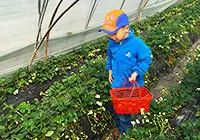 Pick strawberries
Top 7 Things to Do in Shenzhen
Other Tips
Dominated by subtropical monsoon climate in Shenzhen in March, the city will suffer the effect of warm wet air. When the cold objects touched by the warm air, the air condense into water drops, so many stuffs will be wet and hard to dry. To protect them against moisture, travelers can take some desiccant. Travelers who suffer from rheumatism, arthralgia, or courbature should keep warm and take some medicine just in case.
What is the temperature in Shenzhen in March?
High/Low Temperatures of Shenzhen in March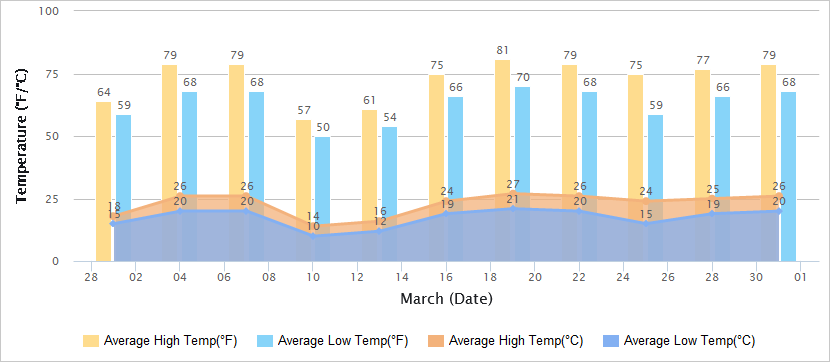 Air Quality of Shenzhen in March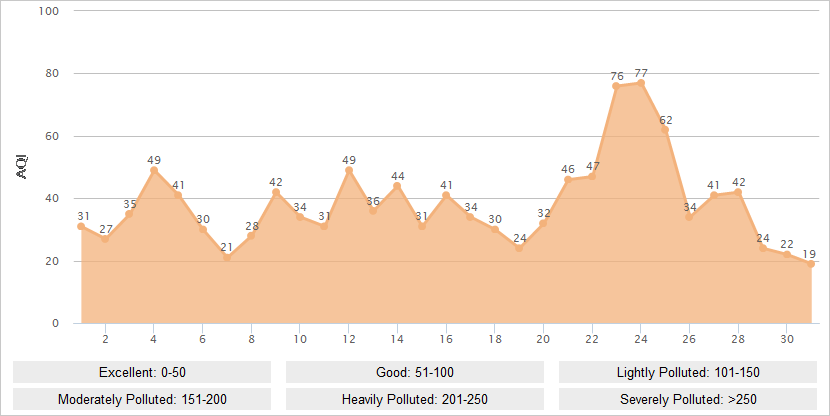 Shenzhen Weather in March Based on Historical Data
Mar
Temperature
Sunrise / Sunset
Humi-
dity
(%)
High
Low
1
18°C / 64°F
15°C / 59°F
06:44 / 18:27
88
2
24°C / 75°F
16°C / 61°F
06:44 / 18:28
86
3
24°C / 75°F
18°C / 64°F
06:43 / 18:28
82
4
26°C / 79°F
20°C / 68°F
06:42 / 18:29
79
5
26°C / 79°F
21°C / 69°F
06:41 / 18:29
80
6
28°C / 82°F
21°C / 69°F
06:40 / 18:29
77
7
26°C / 79°F
20°C / 68°F
06:39 / 18:30
79
8
19°C / 66°F
16°C / 61°F
06:38 / 18:30
93
9
16°C / 61°F
12°C / 54°F
06:37 / 18:31
83
10
14°C / 57°F
10°C / 50°F
06:37 / 18:31
73
11
13°C / 55°F
11°C / 52°F
06:36 / 18:31
86
12
13°C / 55°F
11°C / 52°F
06:35 / 18:32
86
13
16°C / 61°F
12°C / 54°F
06:34 / 18:32
82
14
19°C / 66°F
14°C / 57°F
06:33 / 18:33
80
15
21°C / 69°F
17°C / 63°F
06:32 / 18:33
78
16
24°C / 75°F
19°C / 66°F
06:31 / 18:33
84
17
27°C / 81°F
19°C / 66°F
06:30 / 18:34
81
18
29°C / 84°F
19°C / 66°F
06:29 / 18:34
79
19
27°C / 81°F
21°C / 69°F
06:28 / 18:34
73
20
25°C / 77°F
20°C / 68°F
06:27 / 18:35
78
21
24°C / 75°F
19°C / 66°F
06:26 / 18:35
70
22
26°C / 79°F
20°C / 68°F
06:25 / 18:35
69
23
25°C / 77°F
15°C / 59°F
06:24 / 18:36
72
24
22°C / 72°F
13°C / 55°F
06:23 / 18:36
43
25
24°C / 75°F
15°C / 59°F
06:22 / 18:36
49
26
24°C / 75°F
14°C / 57°F
06:21 / 18:37
42
27
26°C / 79°F
15°C / 59°F
06:20 / 18:37
42
28
25°C / 77°F
19°C / 66°F
06:20 / 18:38
52
29
27°C / 81°F
21°C / 69°F
06:19 / 18:38
60
30
27°C / 81°F
21°C / 69°F
06:18 / 18:38
71
31
26°C / 79°F
20°C / 68°F
06:17 / 18:39
62
- Last modified on Aug. 28, 2019 -