Shenzhen Weather in May
After a short spring, Shenzhen steps into early summer in May with warm weather. The average temperature reaches 29°C (84°F) in day and 23°C (73°F) at night. May is the start of rainy season; the average total precipitation volume rises to about 238mm. Almost all days are breezy in the month. Generally the climate is appropriate for traveling. But there is possibility of intense rainfall, so it is necessary to take an umbrella when going outdoors.
At Labor Day holiday, many scenic spots in Shenzhen will hold celebration activities, such as cycling, picking tea-leaves, cross-country race, and cartoon and comics shows. And many scenic spots, hotels and other businesses will provide discount on the holiday.
Averages for Shenzhen Weather in May
Temperature: 26°C / 79°F
High Temperature: 29°C / 84°F
Low Temperature: 23°C / 73°F
Humidity: 80%
Rainfall: 239 mm
Rainy Days: 16 days
Sunrise: 05:39 ~ 05:51
Sunset: 18:50 ~ 19:04
Air Quality in May
Average AQI:26

What to Wear in Shenzhen in May
Shirt, long skirt, T-shirt, and light jeans are suitable in May. It is recommended to wear comfortable walking shoes, such as canvas shoes and cloth shoes. It is better to prepare a pair of rain boots for rainy days.


Things to Do in Shenzhen in May
Shenzhen is a coastal city; therefore it has many beautiful seas and beaches. Shenzhen weather in May is getting warmer, so travelers can admire the light blue seawater, colorful little stones, shells, and coconut trees. The sand of those beaches is fine and clean. Looking from a distance, mountains hide behind clouds. The waves lash the shore and splash out, making an impressive view.
Dameisha,
Xiaomeisha
, Xichong, Dongchong, Jiaochangwei, Yangmeikeng are all famous beaches in Shenzhen.
Besides, travelers can watch tulips in the Dutch Flower Town or go to the Playa Maya Water Park in
Shenzhen Happy Valley
to enjoy the sunny summer.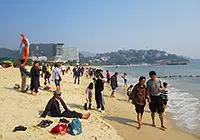 Dameisha Beach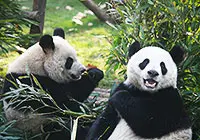 Shenzhen Safari Park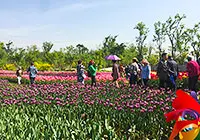 Dutch Flower Town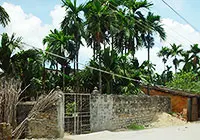 Evergreen Resort
Top 7 Things to Do in Shenzhen
Other Tips
The possiblity of typhoon may affect the climate of Shenzhen in May. If typhoon comes, there would be intense rainfalls and high winds. Travelers should avoid travelling in mountainous areas and valleys for safety concern. Prior to outdoor activities, please keep an eye on the weather forecast.
The 3-day Labor Day holiday at the beginning of May is one of the peak travel season, travelers can try to stagger their journeys and reserve tickets in advance to avoid the heavy traffic.
What is the temperature in Shenzhen in May?
High/Low Temperatures of Shenzhen in May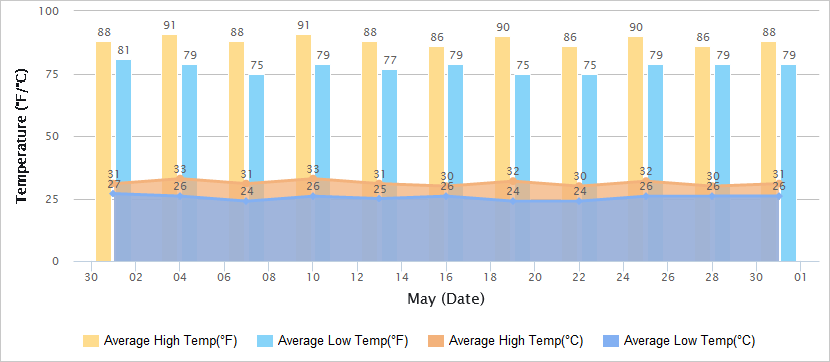 Air Quality of Shenzhen in May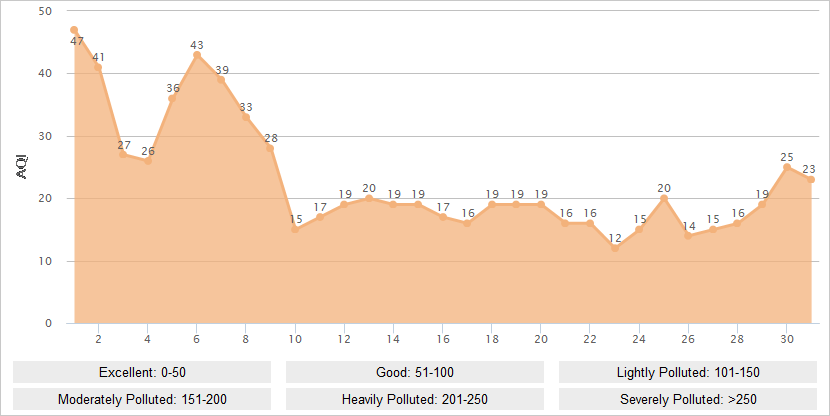 Shenzhen Weather in May Based on Historical Data
May
Temperature
Sunrise / Sunset
Humi-
dity
(%)
High
Low
1
31°C / 88°F
27°C / 81°F
05:51 / 18:50
81
2
31°C / 88°F
27°C / 81°F
05:50 / 18:51
80
3
31°C / 88°F
27°C / 81°F
05:50 / 18:51
81
4
33°C / 91°F
26°C / 79°F
05:49 / 18:52
77
5
30°C / 86°F
24°C / 75°F
05:48 / 18:52
81
6
31°C / 88°F
24°C / 75°F
05:48 / 18:53
74
7
31°C / 88°F
24°C / 75°F
05:47 / 18:53
71
8
32°C / 90°F
26°C / 79°F
05:47 / 18:53
75
9
33°C / 91°F
27°C / 81°F
05:46 / 18:54
75
10
33°C / 91°F
26°C / 79°F
05:45 / 18:54
74
11
31°C / 88°F
25°C / 77°F
05:45 / 18:55
77
12
32°C / 90°F
24°C / 75°F
05:44 / 18:55
71
13
31°C / 88°F
25°C / 77°F
05:44 / 18:56
78
14
33°C / 91°F
26°C / 79°F
05:43 / 18:56
76
15
32°C / 90°F
27°C / 81°F
05:43 / 18:57
73
16
30°C / 86°F
26°C / 79°F
05:43 / 18:57
80
17
30°C / 86°F
26°C / 79°F
05:42 / 18:58
78
18
29°C / 84°F
24°C / 75°F
05:42 / 18:58
85
19
32°C / 90°F
24°C / 75°F
05:42 / 18:59
83
20
33°C / 91°F
26°C / 79°F
05:41 / 18:59
79
21
29°C / 84°F
24°C / 75°F
05:41 / 18:59
68
22
30°C / 86°F
24°C / 75°F
05:41 / 19:00
57
23
31°C / 88°F
23°C / 73°F
05:40 / 19:00
59
24
32°C / 90°F
25°C / 77°F
05:40 / 19:01
64
25
32°C / 90°F
26°C / 79°F
05:40 / 19:01
69
26
30°C / 86°F
27°C / 81°F
05:40 / 19:02
75
27
32°C / 90°F
26°C / 79°F
05:39 / 19:02
74
28
30°C / 86°F
26°C / 79°F
05:39 / 19:03
76
29
31°C / 88°F
24°C / 75°F
05:39 / 19:03
69
30
31°C / 88°F
26°C / 79°F
05:39 / 19:03
72
31
31°C / 88°F
26°C / 79°F
05:39 / 19:04
73
- Last modified on Aug. 28, 2019 -