Shenzhen Weather in October
Dominated by early autumn, the weather in Shenzhen gets cooler in October. The average temperature is about 29°C (84°F) in day and 22°C (72°F) at night. At the end of rainy season, the average total precipitation volume falls to about 99mm, but heavy rain and intense rain may still occur, travelers had better to prepare rain gear.
October 1st is the
National Day
of China and there will be a holiday called golden week starting from Oct. 1st to 7th. It is one of the most important tourist peak seasons in China. The local government may hold grand celebrations, and many scenic spots will offer discount and launch various celebration activities, such as beer festivals, music festivals, folk custom shows, performances, and parties. During the holiday, travelers can witness the look of a remarkable modern China.
Averages for Shenzhen Weather in October
Temperature: 25°C / 77°F
High Temperature: 29°C / 84°F
Low Temperature: 22°C / 72°F
Humidity: 69%
Rainfall: 99 mm
Rainy Days: 7 days
Sunrise: 06:15 ~ 06:28
Sunset: 17:47 ~ 18:11
Air Quality in October
Average AQI:43

What to Wear in Shenzhen in October
The weather is enjoyable in October. It is recommended to wear comfortable blouses, long dresses, light T-shirts and light pants made of cotton and linen in day. Due to the temperature difference between day and night, you can put on a light jean or a light coat if hanging out at night. A pair of comfortable flat shoes will contribute to an enjoyable journey.


Things to Do in Shenzhen in October
Climbing mountains can be a good option in the cool climate in Shenzhen in October. The impressive mists and clouds over Wutong Mountain and thick forests of Yangtai Mountain are referred to as two of the "eight best sights in Shenzhen". Qiniang Mountain and Fenghuang Mountain are also famous and beautiful mountains in Shenzhen. Travelers can experience the precipitous paths, admire scenery along the route, and view fantastic natural landscapes when climbing.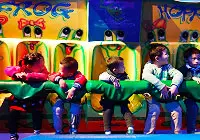 Happy Valley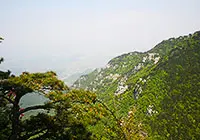 Wutong Mountain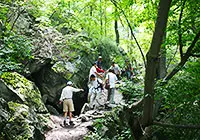 Fenghuang Mountain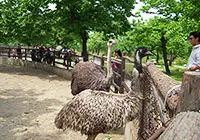 Shenzhen Safari Park
Top 7 Things to Do in Shenzhen
Other Tips
When climbing mountains, travelers should not separate with friends or tour group, and learn some first aid knowledge beforehand.
The traffic flow around the golden week is nearly as huge as that during the
Spring Festival Travel Rush
, so travelers need to book train and flight tickets in advance in case that they are sold out.
What is the temperature in Shenzhen in October?
High/Low Temperatures of Shenzhen in October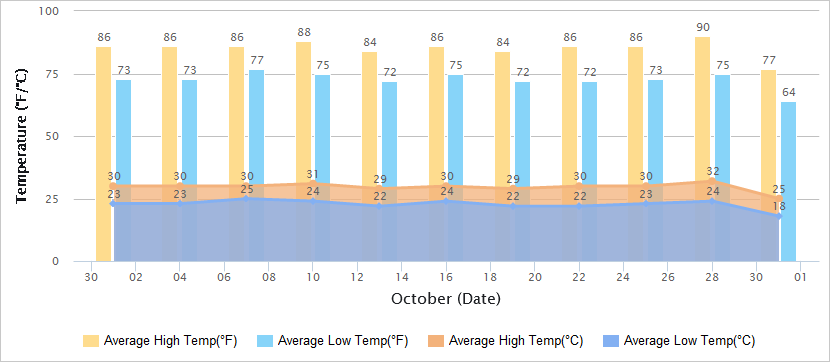 Air Quality of Shenzhen in October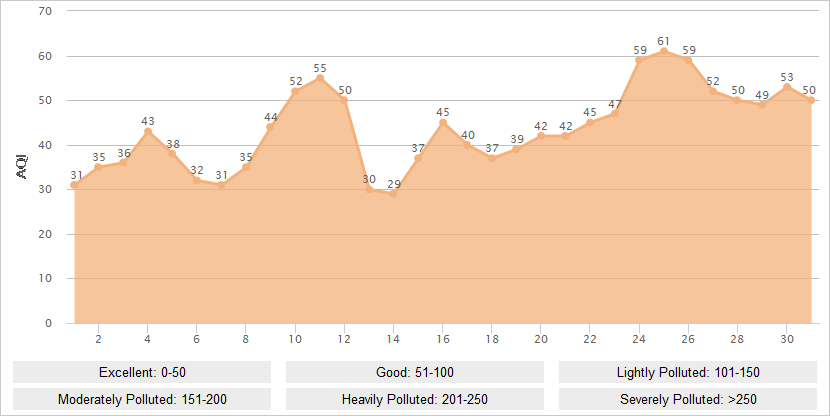 Shenzhen Weather in October Based on Historical Data
Oct
Temperature
Sunrise / Sunset
Humi-
dity
(%)
High
Low
1
30°C / 86°F
23°C / 73°F
06:15 / 18:11
49
2
31°C / 88°F
24°C / 75°F
06:15 / 18:11
60
3
30°C / 86°F
23°C / 73°F
06:16 / 18:09
64
4
30°C / 86°F
23°C / 73°F
06:16 / 18:08
64
5
31°C / 88°F
24°C / 75°F
06:16 / 18:07
60
6
31°C / 88°F
24°C / 75°F
06:17 / 18:06
60
7
30°C / 86°F
25°C / 77°F
06:17 / 18:05
62
8
31°C / 88°F
25°C / 77°F
06:17 / 18:05
61
9
32°C / 90°F
24°C / 75°F
06:18 / 18:04
55
10
31°C / 88°F
24°C / 75°F
06:18 / 18:03
41
11
30°C / 86°F
23°C / 73°F
06:19 / 18:02
43
12
29°C / 84°F
23°C / 73°F
06:19 / 18:01
61
13
29°C / 84°F
22°C / 72°F
06:19 / 18:00
64
14
30°C / 86°F
23°C / 73°F
06:20 / 17:59
69
15
30°C / 86°F
24°C / 75°F
06:20 / 17:58
68
16
30°C / 86°F
24°C / 75°F
06:21 / 17:58
68
17
31°C / 88°F
24°C / 75°F
06:21 / 17:57
63
18
27°C / 81°F
22°C / 72°F
06:21 / 17:56
48
19
29°C / 84°F
22°C / 72°F
06:22 / 17:55
60
20
29°C / 84°F
23°C / 73°F
06:22 / 17:54
64
21
29°C / 84°F
22°C / 72°F
06:23 / 17:54
60
22
30°C / 86°F
22°C / 72°F
06:23 / 17:53
61
23
32°C / 90°F
23°C / 73°F
06:24 / 17:52
65
24
30°C / 86°F
23°C / 73°F
06:24 / 17:51
62
25
30°C / 86°F
23°C / 73°F
06:25 / 17:51
66
26
29°C / 84°F
22°C / 72°F
06:25 / 17:50
69
27
30°C / 86°F
23°C / 73°F
06:26 / 17:49
69
28
32°C / 90°F
24°C / 75°F
06:26 / 17:49
62
29
29°C / 84°F
24°C / 75°F
06:27 / 17:48
66
30
26°C / 79°F
19°C / 66°F
06:27 / 17:47
83
31
25°C / 77°F
18°C / 64°F
06:28 / 17:47
64
- Last modified on Aug. 28, 2019 -