Huangshan Maps

Click the map to enlarge it
.

Map of Downtown Huangshan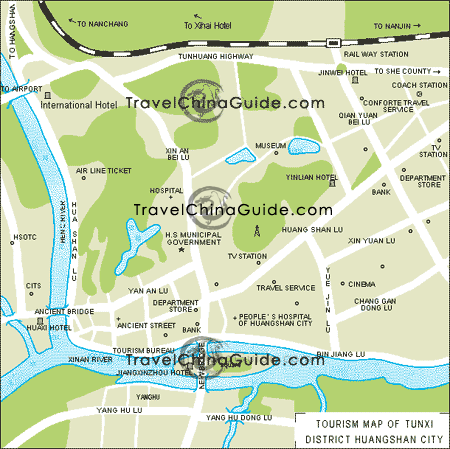 Located in the south of Anhui Province, Huangshan City is renowned for the Yellow Mountain (Mt. Huangshan). As it is shown in this city map, the Xin'an River crosses the downtown. The railway station and the coach bus station are situated in the north of the Huangshan City. It also indicates the directions to this scenic area, the airport and the Shexian County, which is very helpful for hikers and self-driving tourists.
Huangshan Tourist Map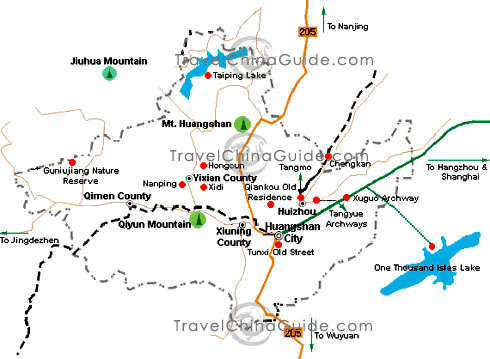 This is a tourist map of Yellow Mountain and its surrounding areas. The main attractions in and around are shown here clearly. From the city, Nanjing, Jingdezhen and Shanghai, it can be reached by bus or train directly, while to go to Wuyuan and Hangzhou, there are no direct trains but long-distance buses.
Map of Yellow Mountain