Huangshan Travel Guide
Huangshan City, established as the scenic support area for the Yellow Mountain, has become a tourist city that includes Yellow Mountain Scenic Area and many ancient Huizhou style villages. It is located at the southernmost tip of Anhui Province. The city neighbors Jaingxi Province in the southwest, Zhejiang Province in the southeast, Xuancheng City in the northeast, and Chizhou City in the northwest.
Located in the subtropics, the city has a typical subtropical monsoon humid climate. It is clearly divided into four seasons with short spring and autumn while long summer and winter. The comfortable weather affords good opportunities to travel to the city and its stunning environs throughout the year.
It is a region with a long history and splendid cultures. Since using Huizhou as its former name, the city is famed for the ancient Hui Culture, including Hui businessmen, Hui carvings, Xin'an school of painting, Xin'an medicine, Hui architecture, Hui cuisine, and Hui Opera (one of the tonalities of Beijing Opera). The current name came in due form since April, 1988.
Huangshan Airport operates domestic flights to most major cities in China such as Beijing, Guangzhou and Shanghai as well as international flights to Seoul. Many direct trains run daily to Beijing, Shanghai, Guangzhou, Nanjing and Hefei. There are also luxury buses everyday to main cities in south China including Hangzhou, Ningbo, Shanghai, Wuhan and Hefei.
City-Bus
Taxi
Rickshaw
Long-Distance Bus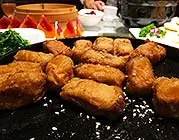 You should not miss the local delicious food and special cuisine. Local Hui cuisine with more than a hundred years' history is one of the Eight Major Cuisines of China. The representative dishes include Mandarin Fish (Chou Guiyu), Steaming Shiji, Stewed Shi'er and Chicken and Huizhou Odorous Bean Curd. Besides, the abundant snacks in the city will also satisfy your appetite, specially including Youjian Mao Doufu (Fried Odorous Bean Curd), Xie Ke Huang (Yellow Shell Crab), Laba Tofu and Stir-fried Pond Snail (Chao Tianluo).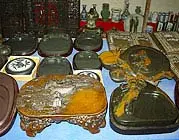 Popular local products are nice for you to buy when traveling there, such as chrysanthemum flowers, Santan loquats, Huizhou Chinese torreya, gyrophora and She County kumquat. Wan'an compasses and Huizhou carvings on wood, bamboo and brick are well-known traditional handcrafts. In additional, travelers can purchase some tea for drinking, since the city has more than 30 kinds of tea brands well-known both at home and abroad.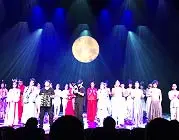 Nightlife here is not colorful, but it can be leisurely. For locals, drinking tea in a tea house is a popular activity, which you can join. Or you can walk to Xin'an River to appreciate the beauty of the city at night or just taste the local snacks in the night market along banks of Xin'an River. If you happen to be on the mountain, watching the sky with stars is a romantic activity.
Some fast facts and practical information are provided to make your trip easier.
Area Code & Zip Code
Banks
Hospitals
Useful Phone Numbers
- Last modified on May. 19, 2019 -
Questions & Answers on Huangshan Travel
Asked by Gaston Casco from ARGENTINA | May. 16, 2019 19:13

Reply
Hello , can I pay the hotel in yellow Mountain with American Dollars?
Answers (1)
Answered by Emilie from FRANCE | May. 19, 2019 18:38

0

0

Reply
I'm afraid not and you are suggested to change it into Chinese cash.
Asked by Nicole from NEW ZEALAND | Mar. 20, 2019 12:32

Reply
Luggage Storage at Huangshan North Train Station
We are planning to store our luggage at the Tourist Service Centre at North Train Station over night while we visit mountain. We have a flight the next evening departing at around 10pm and was wondering if you know what time the Tourist Service Centre closes or what is the latest time luggage needs to be collected.
Answers (1)
Answered by Harry from USA | Mar. 20, 2019 20:58

0

0

Reply
Generally, you can store them at least three days but I'm not very sure about the specific open time. You are suggested to verify it with the staff of the train station.
Asked by Pan from THAILAND | Feb. 19, 2019 01:43

Reply
I arrive at Huangshan Bei Station 10:00 from Hangzhou. I want to go to Huangshan
And take cable car from Ciguangge. How can I go there? Please give me detail. (some body write there are buses from Huangshan Bei Station every 5 miniute, But you write there are the bus to Ciguang Pavilion on Front Mountain leaves at 10:40 and 12:10. So I'm not sure for frequency of the bus leave.
Answers (2)
Answered by Gale from UNITED KINGDOM | Feb. 20, 2019 18:23

0

0

Reply
You can take the direct tourist bus from HS North Railway Station to Ciguangge. As I know, the buses from the North Railway Station operate from 09:00 to 19:00 every 20mins. The ticket fare is CNY20/person.
Answered by Pan from THAILAND | Feb. 20, 2019 19:07

0

0

Reply
Thank You Gale
Asked by Ae from THAILAND | Jan. 07, 2019 19:53

Reply
Hi there, I plan to take a cable car to the top of Yellow mountain next week
Can I bring my luggage into the cable car? The luggage is small contain around 10 kg. Thank you.
Answers (1)
Answered by Emerson from CANADA | Jan. 10, 2019 00:25

0

0

Reply
As I know, you can take this on the cable car. Don't worry.
Asked by HUYENVU90 | Dec. 24, 2018 21:10

Reply
How can I go to Huangshan from Nanxun water town?
I want to visit Nanxun water town and the mountain, is there any direct bus?
Answers (1)
Answered by Grance from UNITED KINGDOM | Dec. 25, 2018 19:12

0

0

Reply
Well, I cannot find the direct bus that operates between these two places.
You are advised to take a coach from Nanxun Ancient Town to Jiaxing first. Then take a taxi to Jiaxing South Railway Station. Take bullet train to Quzhou Railway Station and transfer to bullet train to North Huangshan Railway Station.
After arriving, transfer to a tour bus in the front square of the station to the transfer center of Mount Huang. The tour buses depart from 08:00 to 20:20. You can also hail a taxi from the railway station to the scenic area, and it would cost around CNY 160.