Huangshan Travel Guide
Huangshan City, established as the scenic support area for the Yellow Mountain, has become a tourist city that includes Yellow Mountain Scenic Area and many ancient Huizhou style villages. It is located at the southernmost tip of Anhui Province. The city neighbors Jaingxi Province in the southwest, Zhejiang Province in the southeast, Xuancheng City in the northeast, and Chizhou City in the northwest.
Located in the subtropics, the city has a typical subtropical monsoon humid climate. It is clearly divided into four seasons with short spring and autumn while long summer and winter. The comfortable weather affords good opportunities to travel to the city and its stunning environs throughout the year.
It is a region with a long history and splendid cultures. Since using Huizhou as its former name, the city is famed for the ancient Hui Culture, including Hui businessmen, Hui carvings, Xin'an school of painting, Xin'an medicine, Hui architecture, Hui cuisine, and Hui Opera (one of the tonalities of Beijing Opera). The current name came in due form since April, 1988.

Top 9 Things to Do in Huangshan
Huangshan Airport operates domestic flights to most major cities in China such as Beijing, Guangzhou and Shanghai as well as international flights to Seoul. Many direct trains run daily to Beijing, Shanghai, Guangzhou, Nanjing and Hefei. There are also luxury buses everyday to main cities in south China including Hangzhou, Ningbo, Shanghai, Wuhan and Hefei.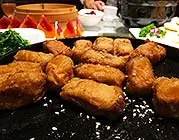 You should not miss the local delicious food and special cuisine. Local Hui cuisine with more than a hundred years' history is one of the Eight Major Cuisines of China. The representative dishes include Mandarin Fish (Chou Guiyu), Steaming Shiji, Stewed Shi'er and Chicken and Huizhou Odorous Bean Curd. Besides, the abundant snacks in the city will also satisfy your appetite, specially including Youjian Mao Doufu (Fried Odorous Bean Curd), Xie Ke Huang (Yellow Shell Crab), Laba Tofu and Stir-fried Pond Snail (Chao Tianluo).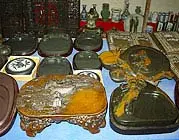 Popular local products are nice for you to buy when traveling there, such as chrysanthemum flowers, Santan loquats, Huizhou Chinese torreya, gyrophora and She County kumquat. Wan'an compasses and Huizhou carvings on wood, bamboo and brick are well-known traditional handcrafts. In additional, travelers can purchase some tea for drinking, since the city has more than 30 kinds of tea brands well-known both at home and abroad.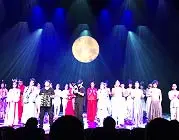 Nightlife here is not colorful, but it can be leisurely. For locals, drinking tea in a tea house is a popular activity, which you can join. Or you can walk to Xin'an River to appreciate the beauty of the city at night or just taste the local snacks in the night market along banks of Xin'an River. If you happen to be on the mountain, watching the sky with stars is a romantic activity.
Some fast facts and practical information are provided to make your trip easier.
Area Code & Zip Code
Banks
Hospitals
Useful Phone Numbers
- Last modified on Dec. 17, 2018 -
Questions & Answers on Huangshan Travel
Asked by Chris from MALAYSIA | Nov. 23, 2018 21:09

Reply
Luggage and flight for Huangshan
Hi Thanks for your website information. Have been really helpful. By the way I have 2 questions.

1. We are flying from Wenzhou to HS, and planning to stay in the hotel on top on the mountain. May I know how to get to Huangshan mountain from HS airport?

2. We do not plan to carry our luggage to the mountain, is there anywhere that we could store our luggage on the way there for a few days and collect on the way back to the airport?

Thanks!
Answers (1)
Answered by Babette from USA | Nov. 25, 2018 19:38

0

0

Reply
1.First, take a taxi from airport to HS Bus Station, taking about CNY30; and then take the bus to Tangkou Town. On arrival at Tangkou Transfer Center, get on another shuttle bus to mountain.
2. You can leave the luggage in the Tangkou Transfer Center.
Asked by Ong Hwee Chin from SINGAPOREONG | Nov. 23, 2018 06:02

Reply
What is the best way to travel from Huangshan to Nanjing?
Answers (1)
Answered by Baber from USA | Nov. 25, 2018 19:28

0

0

Reply
You are advised to take the train from Huangshan to Nanjing. The duration is about 6 -7 hours and the ticket fare is CNY53.5 for hard seat. It is much cheaper than taking a bus and it takes about the same amount of time.
Asked by Sunnie from REPUBLIC OF KOREA | Oct. 28, 2018 06:10

Reply
Tangkou to Huangshan Yungu Cable Station (Shuttle Operating Hour)
Hi,

I have two questions:
1) When is the earliest shuttle from Tangkou to Yungu Cable Car Station?
2) Can I take a taxi to Yungu Cable Car Station?

I will be staying overnight near the HSN station and want to start my next day very early in the morning to reach Beihai Hotel and complete West Sea Grand Canyon on the same day. I understand that the Yungu Cable Car starts operations from 6:30AM, so I want to take the shuttle at the earliest time; otherwise, I will take a taxi to get to the cable station by 6:30AM to bit the crowd. Please let me know if you have any information on this.
Answers (1)
Answered by Quentrel from FRANCE | Oct. 30, 2018 01:46

0

0

Reply
The earliest shuttle bus is at 06:00. And you cannot take a taxi because only the scenic area shuttle bus can be allowed into.
Asked by Mr.KOOKAAQ | Sep. 09, 2018 17:23

Reply
Itinerary for Huangshan in early Nov
I have a simple planning as below:
31/10 - take night train to Huangshan North STation (stay overnight near the train station)
1/11 - Take morning bus from North Station to Tangkou (stay in Tangkou). Hong chun day tour
2/11 - Day trip up the mountain
3/11 - Take bus to Jiuhuashan

My question is :
1. Is it possible to take cable car up dan down the mountain on the same day? Would it be more worthy to stay a night on top?
2. What is the timetable and fare for bus from huangshan to jiuhuashan?
Answers (5)
Answered by Lily from DENMARK | Sep. 10, 2018 00:09

0

0

Reply
It's hard to fully enjoy the mountain within 1 day, and you are suggested to stay a night on top.
Two buses depart at 7:45 and 13:30 from Huangshan General Bus Station to Jiuhuashan.
Answered by Mr.KOOKAAQ | Sep. 10, 2018 18:57

0

0

Reply
Is there any bus to Jiuhuashan from Tangkou?
Answered by George from UNITED KINGDOM | Sep. 10, 2018 22:54

0

0

Reply
Yes, there are two buses departing at 6:30 and 13:30. The ticket fare is about CNY 45.
Answered by Mr.KOOKAAQ | Sep. 13, 2018 19:54

0

0

Reply
I have decided to stay overnight in the mountain top. Thanks for your advise. Btw, do you know how often is the bus from North train station to tangkou? and how much is the fare?
Answered by Lily from DENMARK | Sep. 13, 2018 23:12

0

0

Reply
The bus departs from 9:00 to 18:40 with an interval about 20 minutes and the fare is CNY20.