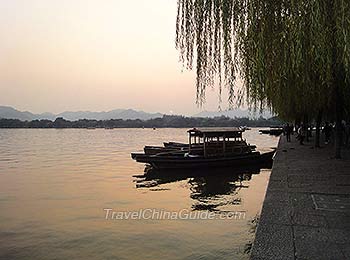 Hangzhou West Lake
This year, the G20 Summit will be held on September 4 and 5 in
Hangzhou
, a picturesque eastern city of China. As this is the first time that China hosts the event, Hangzhou becomes a focus of the world. The local government has taken a series of measures to o provide a better environment for the summit, including increasing security checks on inbound travelers and parcels, and vehicle restrictions, which may influence your visit there.
Tour Groups Are Not Received from Aug. 28 to Sep. 7
From August 28 to September 7, tourist groups organized by travel agencies will not be received. Main tourist destinations in the city, like
Lingyin Temple
and
Xixi National Wetland Park
, have already confirmed this news. However, they haven't yet received notices about not receiving individual travelers.
More Crowds on Public Transit Tools
From August 28 to September 6, vehicles with even and odd-numbered license plates will be arranged to run on alternate days. Therefore, more people may choose to travel by bus or subway and it may be more crowded on public transportation.
Stricter Visa Policy for Foreign Travelers
Individual travelers may meet with stricter requirements when applying for a China visa if their travel plan in September involves Hangzhou. But it does not mean that they cannot get a visa at all. Those who want to avoid the hassles of applying for a visa can see whether they can make use of the
144-hour visa-free transit policy
that has been adopted in January 2016. When going through immigration upon arrival in Hangzhou, take all the documents that may be required, such as passport, travel itinerary, hotel bookings, and a return or onward ticket. Last but not the least, remember to register yourself with the police within 24 hours if you are an inbound traveler.
Where to Visit in Hangzhou during the G20 Summit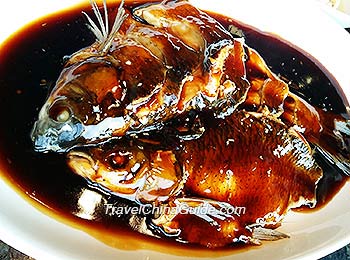 West Lake Fish in Vinegar Gravy
After dealing with all immigration affairs, you can start your trip in this city. The
West Lake
,
Grand Canal
, both inscribed as world heritages, are the most popular tourist attractions that have witnessed the ups and downs of Hangzhou since ancient times. Lingyin Temple and the
Tomb of General Yue Fei
tell the history of this time-honored city. If in the worst case the main tourist attractions in the city area are closed due to the G20 Summit, you can have a retreat in the countryside in
Wuzhen Water Town
or
Xitang Water Town
, where you will be very impressed with the tranquil and slow lifestyle.
Hangzhou certainly has some tasty local specialties. West Lake Fish in Vinegar Gravy, Pian'erchuan Noodles, fried shrimps, and delicate dim-sum plus Longjing Tea are worth a try.