Beijing Imperial Court Food
According to the different people it served, imperial cuisine is divided into imperial court cuisine and imperial official cuisine.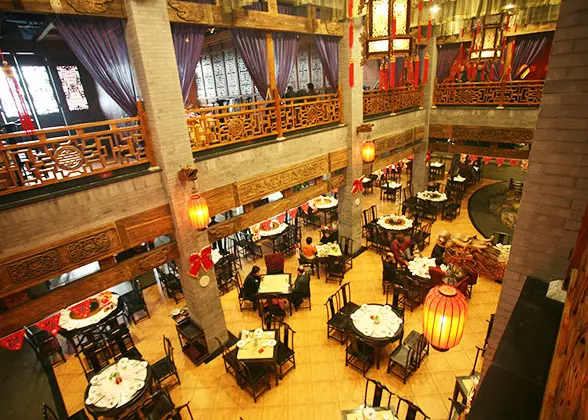 Imperial Court Cuisine is a style of food with origins in the Imperial Palace. Based on foods served to the Emperor and his court, Imperial Court Cuisine is well-known by the original features of the raw material and carefully selected ingredients. Additionally, the dishes are decorated by different colorful vegetables and fruits carved into various shapes. Each dish has a propitious name, such as Yu Feng Huan Chao (jade phoenix returning to the royal). And some of them even have short stories. Today Imperial Court Cuisine has become a major school of Chinese cooking with several places offering this unique flavor. Fang Shan in Beihai Park and Ting Li Guan in the Summer Palace are the best ones. This cuisine was not available 150 years ago. While expensive, it is worth trying.
Imperial official cuisine is particular to this city. In the past, local officials were all very picky about what type of food they ate. The most famous type of Official food is Tan Family Food, available in the Beijing Hotel. This is the preferred food of the Qing Dynasty (1644 -1911) official Tan Zongling, and was later introduced into restaurants. Another type of food is described in the classic novel, Dream of Red Mansions. The author, Cao Xueqin, described a number of dishes in the book and now there are several restaurants that serve this style of dish. The most famous place in this city is the Grand View Garden Hotel next to it modeled after the garden described in the Dream of Red Mansions.



Restaurants of Imperial Cuisine
Fangshan Restaurant
Chinese name: 仿膳饭庄(fǎng shàn fàn zhuāng)
Located in Beihai Park, Fangshan Restaurant is the most famous one offering the luxurious Imperial Court Cuisine. The restaurant was opened in 1925 by imperial chefs of the former Qing Dynasty (1644-1911) and caused a great sensation at that time. Fangshan means 'imitate the imperial court cuisine' in Chinese. The restaurant is made up of three parts and it can hold 500 people eating at the same time. It is decorated in imperial style with the design of dragon and phoenix. Here is the best place to experience the life of the Chinese emperors in former days. Now, it serves nearly 800 kinds of Imperial Court Dishes. Among them, Man-Han Banquet is the most famous.
Average cost per person: CNY200 - CNY300
Hours: 11:00-14:00, 17:00-20:30
Location: West Jingshan Street, Xicheng District (inside Beihai Park)
Bus Route: 5, 13, 101, 103, 109, 810 (get off at Beihai Stop)
Li Jia Cai Restaurant
Chinese name: 厉家菜(lì jiā cài)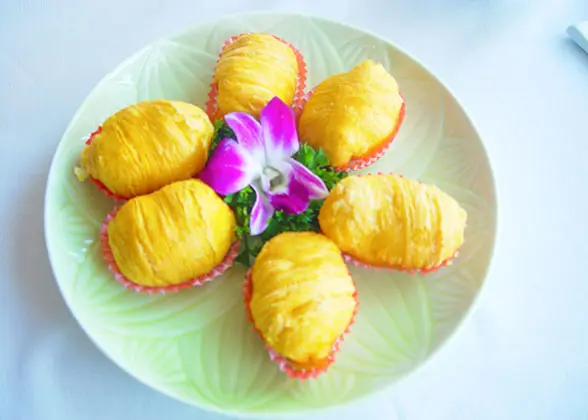 Located in a courtyard of Yangfang hutong, Denei Avenue in this city, there is a special restaurant named Li Jia Cai Restaurant (Li Family Restaurant) which is devoted to Imperial Court food. The initiator of Li Jia Cai is Li Shanlin, a retired professor of mathematics, who also has great interest in cooking genuine Beijing Imperial Court Food. The dinner here is by set menu starting at CNY 298/person. That is to say, a guest can not order a dish but a set of dishes. There are no chemical materials in the dishes, all flavorings are natural. This restaurant has welcomed many celebrities including Bill Gates, the former premier of Britain, John Major, and Chinese superstar Jackie Chan. Professor Li speaks English and can discuss Chinese culture while you enjoy your dinner and good wine. If you are a real gourmand, try to find this restaurant hidden in a hutong. There is also another Li Jia Cai Restaurant in the city, located at No.77, Dongtangzi Hutong, Dongcheng District.
Ting Li Guan Restaurant
Chinese name: 听骊馆(tīng lí guān)
The table delicacies in Ting Li Guan Restaurant absorb the essence of the Eight Cuisines in China and combine the Han Cuisine with the other cuisines of minority groups such as Man, Mongol and Hui.
Average cost per person: CNY 232
Location: at the south of Wanshou Hill, inside the Summer Palace
Bus Route: 332, 374, 716, 817 (get off at Xin Jianguomen Stop)
Yushan Restaurant
Chinese name: 御膳饭店(yù shàn fàn diàn)
The layout of the restaurant follows the imperial palace with luxurious decoration. When eating in the restaurant, diners are served by waitresses in traditional imperial costumes.
Average cost per person: CNY80 - CNY120
Hours: 06:00 - 09:30, 10:30 - 14:00, 16:30 - 20:30
Location: No.87, Tiantan Road, Chongwen District
Bus Route: 34, 35, 36, 106, 6 (get off at Tiantan North Gate Stop)
Tan Jia Cai Restaurant
Chinese name: 谭家菜(tán jiā cài)
Average Cost per Person: CNY1000
Hours: 11:30 - 14:00, 17:30 - 21:00
Location: 7/F, Unit C, Beijing Hotel, 33, East Changan Street, Dongcheng District
Bus Route: 1, 4, 10, 52, 103 (get off at Wangfujing Stop)
Da Zhai Men
The dishes and snacks cooked in this restaruant are worthy to have a try. And, the traditional performances at night is one of the restaurant's highlights.
Chinese name: 大宅门
Average Cost per Person: CNY 120-CNY200
Location of Chaoyang Branch: Bldg C1, Dongfangruijing, No.16, Jianguomenwai Avenue, Chaoyang District
Location of Changping Branch: 23, Fuxue Road, Changping District
Royal Palace
Located in the charming Changpuhe Park, both of the food and service of this restaurant are so good. You could also enjoy some marvelous performances in this large courtyard.
Chinese name: 皇城食府
Average Cost per Person: CNY 500-CNY 1000
Location: inside Changpuhe Park, Nanchizi Avenue, Dongcheng District
Guoyao Xiaoju
Chinese name: 国肴小居(guó yáo xiǎo jū)
Average Cost per Person: CNY100
Location: 58, Jiaodaokou Bei Santiao, Dongcheng District
Haitang Ju
Chinese name: 海棠居(hǎi tang jū)
Average Cost per Person: CNY200 - CNY300
Haitang Ju (Deshengmen Branch)
Location: No. 202, Deshengmennei Avenue, Xicheng District
Haitang Ju (Huangsi Branch)
Location: No. Jia 3, Huangsi Avenue, Xicheng District
Haitang Ju (Jianda Branch)
Location: 2/F, Jianda Mansion, No.14, East Tucheng Road, Dongcheng District
Hui Zhen Lou Restaurant
Chinese name: 汇珍楼饭庄(huì zhēn lóu fàn zhuāng)
Location: No.8, Beisihuan Middle Road, Chaoyang District
Specialties:
Recommended Restaurants: