Beijing Xidan Commercial Street
Chinese name: 西单商业街(xī dān shāng yè jiē)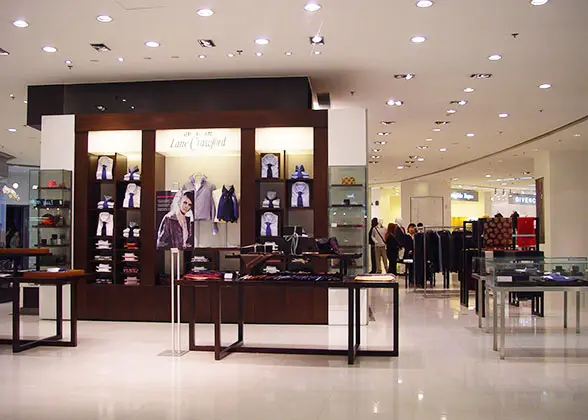 Lying 2 kilometers (1.2 miles) west of Tiananmen Square, Xidan Commercial Street is one of three traditional business quarters in Beijing, enjoying the equal fame with Wangfujing and Dashilar streets. With a total length of 5.4 kilometers (3.4 miles), it starts from Xuanwumen Gate in the south and stretches to Xinjiekou crossing in the north. The history of Beijing Xidan Commercial Street can be traced back to the Ming Dynasty (1368-1644). At that time, it was an essential crossing leading to the downtown area from southwest of the suburban area. Since then, Xidan has blossomed as a commercial shopping center in the western part of Beijing. Nowadays, the North Street of the commercial quarter is the most prosperous section of Beijing Xidan Commercial Street, with many top shopping malls, department stores, restaurants and entertainment centers scattered around. As is youth and fashion themed, it attracts numerous young people to gather here. Here enumerate some popular sites that visitors are expected to reach.

Xidan Culture Plaza
Chinese Name: 西单文化广场 (xī dān wén huà guǎng chǎng)
Introduction: Covering an area of about 35,000 square meters (8.65 acres), the culture plaza is the largest comprehensive entertainment place in downtown Beijing. It balances with the beauty of Capital Times Square to the south on this busy commercial street, offering ideal leisure places for the visitors.
Opening Hours: 10:00 - 20:30

Xidan Shopping Center
Chinese Name: 西单商场 (xī dān shāng chǎng)
Introduction: Among all the Xidan shopping centers & markets, the shopping center is a time-honored branded department store with a history of 70 years around. It consists of southern and northern buildings. Southern building primarily sells cosmetics, digital products and clothes for young girls, kids and middle-aged people, while northern building mostly has sportswear, sports goods, daily necessities, health care products, famous tobacco, wine and tea.
Opening Hours: 09:30 - 21:00

Grand Pacific Mall
Chinese Name: 君太百货 (jūn tài bǎi huò)
Introduction: Grand Pacific Mall is eight-storied. Floor 1- 7 are mainly shopping sites, and B1 is a dinning zone providing delicious food. On the floor 1 and 2 mainly sell world famous branded cosmetics, gold jewelry and watches. Clothes, handbags, shoes and ornaments for girls can be purchased on the floor 3, 4 and 5. Floor 6 mainly serves men's suits, ties, shoes, belts and watches; office supplies also can be found here. If visitors want to buy sports products, they should go to Floor 7, where various branded clothes and shoes are sold.
Opening Hours: Sunday – Thursday: 10:00 – 22:00
Friday & Saturday: 10:00 - 22:30

Joy City
Chinese Name: 大悦城 (dà yuè chéng)
Introduction: Joy City is a large international shopping mall along Beijing Xidan Commercial Street. Since it began operation in 2007, this Xidan Shopping Mall has been the best destination for fashion and pop shopping. A number of world-famous brands gather inside the mall, which provides visitors the latest fashion products. Meanwhile, inside the mall, people are able to enjoy the delicious food in differently-themed restaurants and watch movie in the largest cinema of China.
Opening Hours: 10:00 - 22:00

Hanguang Department Store
Chinese Name: 汉光百货 (hàn guāng bǎi huò)
Introduction: Previously known as Zhongyou Department Store, it is an eight-storied department store themed with youth and fashion, so it is quite popular among young people. There are shops for clothes, cosmetics, ornament accessories and food court, and most of them are in affordable price for young people.
Opening Hours: 10:00 - 22:00

Huawei Mansion
Chinese Name: 华威大厦 (huá wēi dà shà)
Introduction: It is another comprehensive modern shopping mall with complete facilities. There are shops selling clothes, shoes, handbags, sportswear and cosmetics. Various kinds of snacks and recreation items are also provided to release your fatigue. Hotels are available at the top of the mansion, where visitors can have a bird-eye view of the flourishing commercial quarters.
Opening Hours: 10:00 - 21:00

Xidan Pearl Market
Chinese Name: 西单明珠商场 (xī dān míng zhū shāng chǎng)
Introduction: As one of the most popular Xidan shopping markets, the pearl market is a large wholesale and retail market, which is called the shopping paradise for young people. The goods here are much cheaper than other stores. Most peculiar ornaments can be found on the first floor, such as key-rings, purses, hairpins and belts. Floor 2 and 3 have clothes, handbags and shoes on sale. Above all, visitors can bargain with the store keepers to get a fine discount. There are many restaurants on the floor 7 and 8, and the foods here are various-flavored.
Opening Hours: 09:00 - 20:30

Beijing Books Building
Chinese Name: 北京图书大厦 (běi jīng tú shū dà shà)
Introduction: Enjoying the reputation of the first book city in China, Beijing Books Building is the largest store retailing original books of different languages. The books on society and science are gathered on the first floor. The floor 2 mainly has books on the literature and art and books for kids. Educational books and audio-visual products are stored on the third floor.
Opening Hours: 09:00 - 21:00

Maison Mode
Chinese Name: 美美时代百货 (měi měi shí dài bǎi huò)
Introduction: Maison Mode offers visitors middle and high class fashions, cosmetics and other goods. One can find many special counters for well known, world-wide brands, such as Dior, LV, Chanel, Gucci, Celine and Hermes, which certainly dazzle your eyes.



Tips:
1. The central part of Beijing Xidan Commercial Street is an entertainment square. There are a great variety of activity places in the underground of the square, including a cinema, bowling alley, swimming pool and even an indoor rock climbing wall.
2. Currently, Beijing has adopted tax refund policy (Value Added Tax or VAT) among overseas, Hong Kong, Macau, and Taiwan tourists. Three of the designated tax free shopping sites are located in Xidan Commercial Street, including Huayuan Shopping Center, Pacific Department Store, and Hanguang Shopping Mall.
How to get to Beijing Xidan Commercial Street

By subway
Take subway line 1 or line 4 and get off at Xidan Station. One should get out from the exits F1 or F2.



By bus
1. Take bus 1, 52, 70, 83, 17 Express or Night Bus 1 to Xidan Lukou Dong.
2. Take bus 15, 22, 88, 102, 105, 109, 332, Te 13, Night Bus 4 or 10 to Xidan Lukou Nan.
3. Take bus 46 to Xidan Shangchang.
Beijing Bus / Subway Search
Other Famous Shopping Street & Malls in Beijing

Wangfujing Street


Pearl Market


Silk Market


Top 10 Shopping Streets in Beijing
- Last updated on Apr. 25, 2023 -