Top 10 Things to Do in Wuhan
Wuhan, in central China along the middle reaches of Yangtze River has been an important city since ancient time. It is reputed as oriental Chicago. And it is an important birthplace of Chu Culture of Spring and Autumn Period (770 - 476 BC) and Warring States Period (475 - 221 BC). Because of its location, Wuhan is the biggest transportation hub combining water, land, railway and air transportation in inland China. Here, we recommend top 10 things to do in Wuhan to help first-time visitors know more about the city.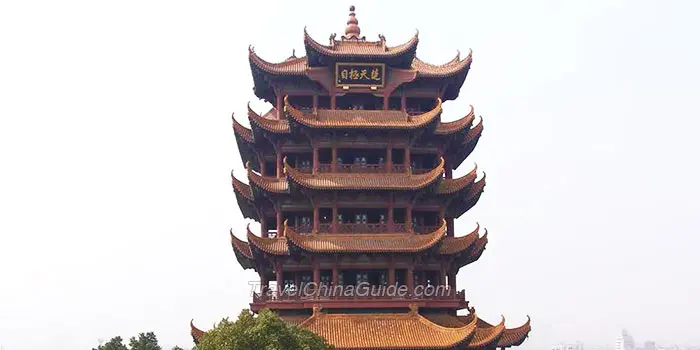 Located on the top of Snake Hill by Yangtze River, Yellow Crane Tower has been regarded as "The First Scenery under Heaven" since ancient time. Now it is the most well-known tower in South China and a representative architecture of Wuhan. The tower resembles cranes spreading wines to fly. It has 5 floors and each floor has its own characteristic layout, decorations and displays. From the fifth floor, tourist can have a view of Wuhan Yangtze River Bridge and the majestic Yangtze River. Around the tower are some corridors, pavilions, galleries, making the scenic spot more attractive. The splendid scenery of the tower makes most tourists list it as the top thing to do in Wuhan.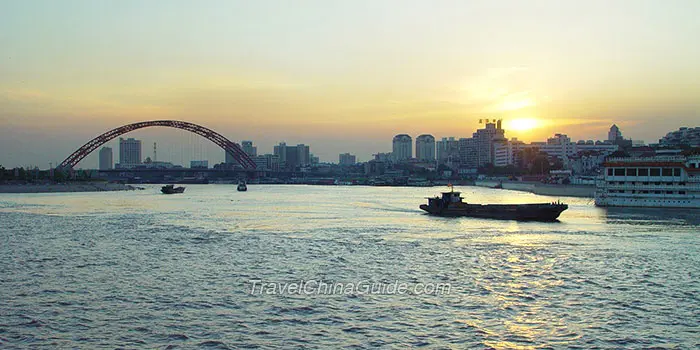 Yangtze River Cruise is definitely a must thing to do in Wuhan. There are daytime cruise and nighttime cruise and the latter is more recommended. There are two ferry terminals, Wuchang Hongxiang Ferry Terminal with both daytime and nighttime cruise and Hankou Yuehan Ferry Terminal with nighttime cruise. If you want to have a general view of the city, the cruise can't be missed. The route includes attractions like Wuchang River Beach, Wuhan Port, Dragon Temple, Qingchuan Pavilion, Tortoise Hill, Yellow Crane Tower, Wuhan Yangtze River Bridge, etc. When the night falls and the lights all come on, everyone will be immersed in the night view along Yangtze River. What need to pay attention to is that the cruise route is different from each other, so when buying the ticket, ask the clerk carefully.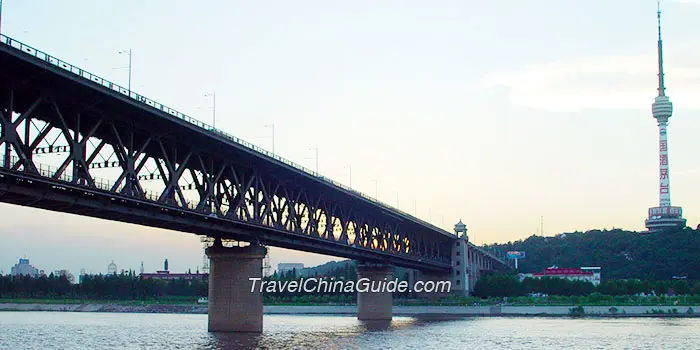 The bridge is 1,670 meters (1,826 yards) long hanging over Yangtze River. It is the first bridge built over Yangtze River and is the first Yangtze River Bridge carrying both highway and railway. Buses and cars go through the bridge on the upper level and trains through lower level. To provide a better view of the bridge and the river, a view platform has been built. Also, elevators are equipped to facilitate the tourists to appreciate the Yangtze River on the bridge. If you are walking on the bridge, you can also take a look at the guardrail. You can see there are vivid pictures of birds, flowers, fishes, animals and plants on it.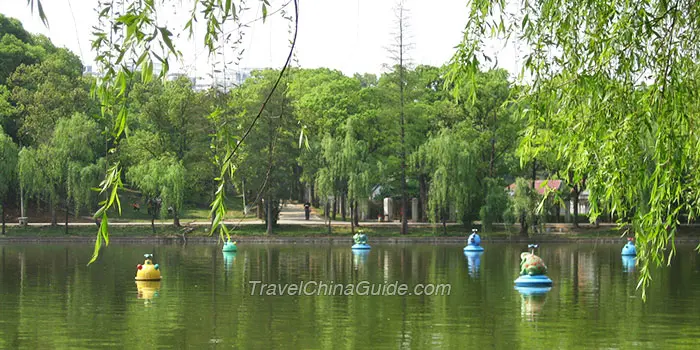 East Lake is a vast water scape in downtown Wuhan, being China's second largest lake in urban areas. It is dotted with many islands and surrounded by various flowers and plants. Birds are flying leisurely over the lake hunting or playing, forming a lively and beautiful picture. With sakura in spring, lotus in summer, red leaves in autumn and plum blossom in winter, it is suitable for travelling all year round. So tourists will never be disappointed no matter when they go there for sightseeing. This is why touring East Lake is one of the top things to do in Wuhan.

If you want to eat the most authentic local food, just go to Hubu Alley. Different from other food streets opening in the afternoon and at night, Hubu Alley opens from morning till evening. And it is seen as the best place to eat breakfast. It is about 150 meters (164 yards) long and has about 160 snack shops selling more than 170 kinds of food. The most famous one is Hot Dry Noodles. It is also one of the favorite food of local people. Other snacks like Hutang Rice Noodles, Soup Dumplings, Fried Bread Stick Wrapped with Glutinous Rice, Duck neck, Mianwo are also highly recommended.

Further Reading:
Hubei Food - Cuisine of Hubei in Central China
Visiting Tan Hualin is an essential thing to do in Wuhan if you are interested in the architecture. Due to historical reasons, Tan Hualin boasts both well-preserved traditional Chinese architectures, Western architectures and architectures combined the two styles like Wenhua College, Renji Hospital and Christmas Church. Now, the street has been developed into an art block and many of the old buildings are used as cafes, flower shops and antique shops.

Hankou Marshland covering an area of 1.6 square kilometers (0.6 square miles) is the biggest park in Hankou. Here, tourists can feel the magnificent momentum of Yangtze River in a close distance. The 4-kilometer (2.5-mile) long reed marshes near the Second Yangtze River Bridge is unique scenery in the city. There are also sculptures of last century, squares, music fountain, water park, gardens, and sports area in the park. In the evening, the light show performed by the architectures along the riverside is also worth watching.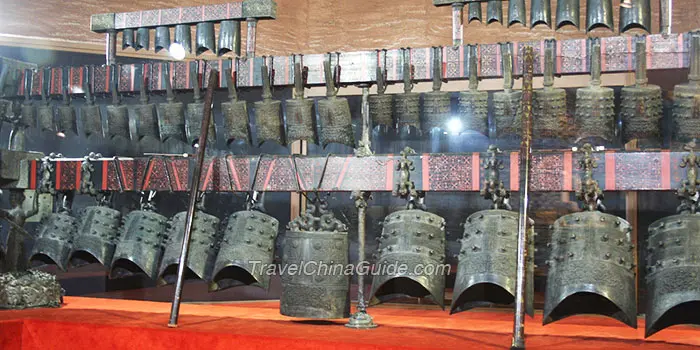 Hubei Provincial Museum by East Lake is the largest museum in Hubei Province where you can have a better understanding of Chu Culture and Yangtze River Civilization. It is composed of the Chime Bells Exhibition Hall and the Chu Culture Exhibition Hall with about 240,000 collections. The most characteristic collections are bronze wares, lacquer wares and bamboo slips. The four treasures of the museum are Chime-bells from the Tomb of Marquis Yi of the Zeng State, the Sword of Goujian, Blue and White Plum Vase of the Four Loves in
Yuan Dynasty
(1271 - 1368) and Human Skull Fossils from Yunxian County. 10 basic exhibitions and performance of chime dances are going on every day.
When talking about Wuhan, most people will think of Wuhan University. Not only because it is of high education quality, but also because it has beautiful scenery especially when the sakura bloom in the spring. Every spring, appreciating the sakura in Wuhan University has been one of the most romantic things to do in Wuhan. The number of tourists is so much that they need to book in advance. Besides, the early palatial architectures in both Chinese and western style in the university are simple, elegant and spectacular which is also worth visiting. Some have already been listed as important heritage sites under state protection.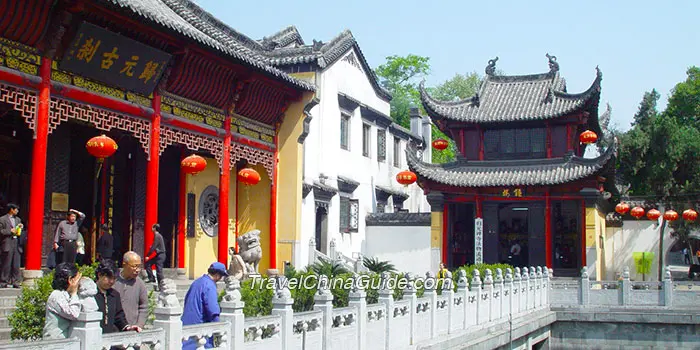 With a history of nearly 400 years, Guiyuan Buddhist Temple is the most visited temple in Wuhan. Most local people go there and burn incenses to bless or pursue inner peace. It is regarded as the best attraction in west Wuhan because of its towering old trees and luxuriant trees and flowers. There are more than 200 traditional Chinese architectures in compact and reasonable layout. The main buildings are Norther Courtyard, Middle Courtyard Southern Courtyard, Sutra Collection Pavilion, Grand Hall, and Luohan. In Sutra Collection Pavilion, there are also 418 pieces of writings and paintings from
Song Dynasty
(420 - 479) to the modern times.
- Last updated on Dec. 10, 2020 -