Lhasa Weather in September
Lhasa's September is a good time to find beauty in the change between summer and autumn. The hot weather is gone and the temperature drops slightly in this month, but still there is bright sunshine most of the time. As leaves begin to turn yellow, it's fun to get out there to smell the breath of autumn on this plateau at the end of its rainy season. However, Lhasa is also vulnerable to the effects of cold air during this period according to records of last few years.
The fine climate in Lhasa in September makes this period still the peak tourist season, so hotels, tourist attractions tickets and transportation are in high season rate. Here all visitors are suggested to pre-book accommodation and return ticket.
Averages for Lhasa Weather in September
Temperature:13°C / 55°F
High Temperature: 20°C / 68°F
Low Temperature: 8°C / 46°F
Humidity: 63%
Rainfall: 69 mm
Rainy Days:15 days
Sunrise: 07:33 ~ 07:48
Sunset: 19:43 ~ 20:18
Air Quality in September
Average AQI:28

What to Wear in Lhasa in September
Due to large daily temperature difference in Lhasa, it is a bit cold in the morning and at night. Take with you some warm clothes, such as cashmere sweaters and overcoats. A T-shirt with a coat can be ok during sunny daytime. If
Mt. Everest
or Namtso is in your itinerary, make sure bring a down jacket and other warm clothes. Besides, umbrella, sunglasses, and sunhat are always necessary.


Things to Do in Lhasa in September
Within mysterious Lhasa city, the splendid
Potala Palace
, Jokhang Temple,
Sera Monastery
, and the
Drepung Monastery
are recommended. Also, Tibet Museum is worth visiting, where visitors have a great chance to see a number of historical relics and local treasures.
Namtso Lake
, the highest altitude saltwater lake in the world, can not be missed by any visitors there. Besides,
Nyingchi
prefecture to the east of Lhasa city is known for its charming scenery and rich natural resources, it is also well worth a visit when time allows.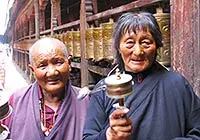 Jokhang Temple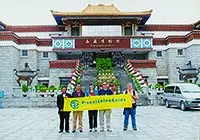 Tibet Museum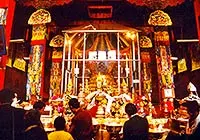 Ganden Monastery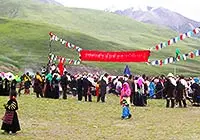 Local Festival
As altitude sickness being a serious concern for travelers to Tibet, make sure get plenty of sleep before visit, and don't run or do any vigorous exercise when you first arrive. Visitors should also keep in mind that taking pictures is not allowed in most monasteries and temples; you should pay for it if there are marks with the price clearly shown. Also, it is important to show respect for the locals and their culture.
What is the temperature in Lhasa in September?
High/Low Temperatures of Lhasa in September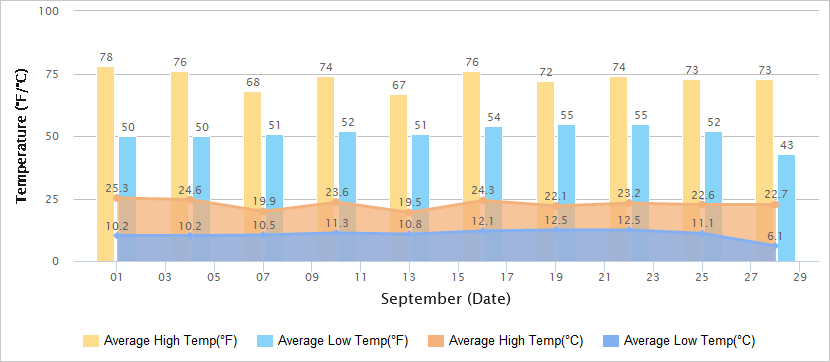 Air Quality of Lhasa in September (2017)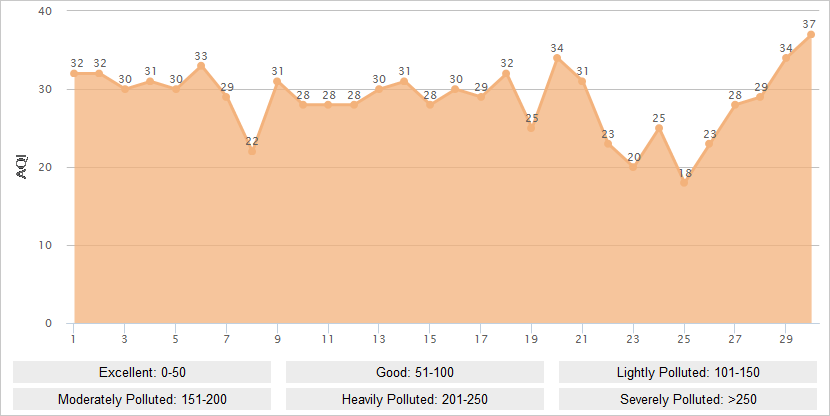 Historical Lhasa Weather in September
Sep
Temperature
Sunrise / Sunset
Humi-
dity
(%)
High
Low
1
25.3°C / 77.5°F
10.2°C / 50.4°F
07:33 / 20:18
37
2
25.3°C / 77.5°F
11.7°C / 53.1°F
07:33 / 20:17
37
3
25.7°C / 78.3°F
12.4°C / 54.3°F
07:34 / 20:15
39
4
24.6°C / 76.3°F
10.2°C / 50.4°F
07:35 / 20:14
38
5
25.3°C / 77.5°F
10.1°C / 50.2°F
07:35 / 20:13
37
6
24.4°C / 75.9°F
11.9°C / 53.4°F
07:36 / 20:12
42
7
19.9°C / 67.8°F
10.5°C / 50.9°F
07:36 / 20:11
60
8
23.6°C / 74.5°F
8.6°C / 47.5°F
07:37 / 20:09
55
9
24.5°C / 76.1°F
9.4°C / 48.9°F
07:37 / 20:08
42
10
23.6°C / 74.5°F
11.3°C / 52.3°F
07:38 / 20:07
45
11
20.7°C / 69.3°F
10.6°C / 51.1°F
07:38 / 20:06
66
12
19.9°C / 67.8°F
9.6°C / 49.3°F
07:39 / 20:05
68
13
19.5°C / 67.1°F
10.8°C / 51.4°F
07:39 / 20:03
60
14
23.3°C / 73.9°F
7.4°C / 45.3°F
07:40 / 20:02
56
15
23.6°C / 74.5°F
9.5°C / 49.1°F
07:40 / 20:01
49
16
24.3°C / 75.7°F
12.1°C / 53.8°F
07:41 / 20:00
41
17
25.3°C / 77.5°F
12.3°C / 54.1°F
07:41 / 19:59
43
18
21.5°C / 70.7°F
12.8°C / 55°F
07:42 / 19:57
58
19
22.1°C / 71.8°F
12.5°C / 54.5°F
07:42 / 19:56
62
20
23.6°C / 74.5°F
9.3°C / 48.7°F
07:43 / 19:55
60
21
23.5°C / 74.3°F
12.9°C / 55.2°F
07:43 / 19:54
43
22
23.2°C / 73.8°F
12.5°C / 54.5°F
07:44 / 19:52
43
23
24°C / 75.2°F
9.7°C / 49.5°F
07:44 / 19:51
49
24
23.4°C / 74.1°F
12.3°C / 54.1°F
07:45 / 19:50
43
25
22.6°C / 72.7°F
11.1°C / 52°F
07:46 / 19:49
50
26
19.7°C / 67.5°F
7.2°C / 45°F
07:46 / 19:48
59
27
23.5°C / 74.3°F
7.6°C / 45.7°F
07:47 / 19:46
51
28
22.7°C / 72.9°F
6.1°C / 43°F
07:47 / 19:45
36
29
22.3°C / 72.1°F
8.1°C / 46.6°F
07:48 / 19:44
38
30
21.6°C / 70.9°F
8.3°C / 46.9°F
07:48 / 19:43
35
- Last updated on Sep. 23, 2019 -