Sichuan Restaurants in Hangzhou
The highlights of
Sichuan Cuisine
are chili and fish, which are included in most dishes. People in Hangzhou like mild flavored dishes, so Sichuan restaurants in the city have improved their dishes to meet local preferences while keeping the original flavor. Here are some recommended restaurants:

Sichuan Folk
Sichuan Folk was established in 1996 and has many branches throughout China. Delicious Sichuan dishes are served in this restaurant. A typical Sichuan opera show, Face Changes, is performed every day at 12:20 and 18:30.
Recommended dishes: Three Gorges Intestine, Sliced Beef and Ox Tongue in Chili Sauce, Duck Blood in Chili Sauce, Folk Big Fish Head
Average cost per person: CNY60 – 120
Opening hours: 11:00—14:00, 16:50—22:00
Jiefang Road branch: No. 32, Jiefang Road, Shangcheng District
Binjiang branch: 4F, Avenue of Stars International Plaza, Binjiang District
Yunhe branch: Lishui Road, Gongshu District (No. 248, Dadou Road Historical & Cultural Street)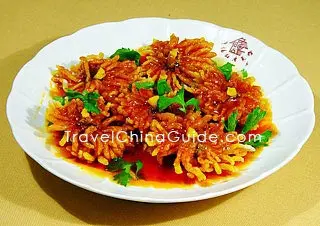 Chuan Wei Guan
Both authentic Sichuan dishes and hot pot are offered in this restaurant. With relatively mild-flavor dishes to meet the taste of local people, Chuan Wei Guan attracts many diners.
Recommended dishes: Hot Pot, Fish Filets in Hot Chili Oil, Duck Blood in Chili Sauce
Average cost per person: CNY40 – 100
Huansha branch: No. 166, Huansha Road, Shangcheng District (near Jiefang Road)
North Zhongshan Road branch: No. 588, North Zhongshan Road, Xiacheng District
Qingchun branch: Zhonghe Mansion, No. 161, Qingchun Road, Xiacheng District
Opening hours: 10:00 – 04:00 the next day
West Wensan Road branch: No. 109, West Wensan Road, Xihu District
Opening hours: 10:30 – 04:00 the next day
Jingfang branch: No. 222, Tanhuaan Road, Jianggan District (near Xintang Road)
Tiancheng Road branch: No. 82, Tiancheng Road, Jianggan District
Opening hours: 10:30 – 22:00
Gushui Street branch: No. 10, Gushui Street, Gongshu District (near Shangtang Road)

Fei Teng Yu Xiang
Recommended dishes: Boiled Fish with Bean Sprouts in Hot Chili Oil, Sautéed Bullfrog in Chili Sauce, Duck Blood in Chili Sauce, Sliced Beef and Ox Tongue in Chili Sauce
Average cost per person: CNY80 – 200
Wushan Square branch: No. 18, South Yan'an Road, Wushan Square, Shangcheng District
Opening hours: 10:30 – 22:30
Huanggushan Road branch: No. 2-1, Huanggushan Road, Xihu District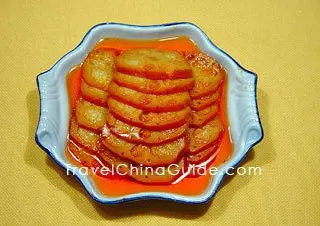 Liu Jia Xiang La Guan
Recommended dishes: Hot Spicy Yabbies, Boiled Fish with Pickled Cabbage and Chili, Duck Boiled Soup with Bamboo Shoots
Average cost per person: CNY50 – 120
Baochu Road branch: No. 112, Baochu Road, Xihu District
Xixi Road branch: No. 559. Xixi Road, Xihu District

Hot Fish
Recommended dishes: Red Pepper Fish, Sliced Chicken in Sichuan Red Oil, Spicy Diced Chicken with Peanuts
Average cost per person: CNY50 – 100
Opening hours: 11:00 – 21:00
Wensan Road branch: 2F, Laiyinda Mansion, No. 535, Wensan Road, Xihu District
Gudun Road branch: No. 312, Gudun Road, Xihu District

Fire Dragon Restaurant
Recommended dishes: Field Snail, Roast Mutton Ribs, Boiled Fish with Pickled Cabbage and Chili
Average cost per person: CNY50 – 100
Xinyifang branch: No. 759, Moganshan Road, Gongshu District
Opening hours: 10:00 – 14:00, 16:00 – 21:00
Zhujia Road branch: No. 28, Zhujia Road, Jinjiadu Village, Xihu District
Opening hours: 10:00 – 14:00, 16:00 – 21:00
Wenyi Road branch: No. 169, West Wenyi Road, Xihu District
Opening hours: 10:00 – 14:00, 16:00 – 01:00 the next day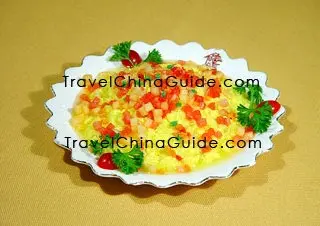 A Ying Sichuan Cuisine
Recommended dishes: Boiled Fish with Pickled Cabbage and Chili, Duck Blood in Chili Sauce, Hand Ripped Cabbage
Average cost per person: CNY40 – 90
Address: No. 142, Desheng Road, Xiacheng District (opposite the back door of Zhejiang University of Technology)



Fire Fox
Recommended dishes: Five-flavor Shrimp, Spicy Fish, Roasted Fish with Pickled Pepper
Average cost per person: CNY60 – 110
Yugu Road branch: No. 3, Yugu Road, Xihu District (near the Botanical Garden)
Chinese Restaurants
Foreign Flavor Restaurants
- Last updated on Jul. 19, 2022 -