Hangzhou Weather

Mausoleum of General Yue Fei in Spring
Hangzhou climate is generally warm and mild all year round, with abundant sunshine and rainfall. There are four clear-cut seasons – a short and rainy spring, a hot and humid summer, a cool and clear autumn, and a dry and cold winter.

There are two rainy seasons in the region – one is the Plum Rain Season beginning in late June through early July; the other comes with heavy rains and potential typhoons in August and September.

Best Time to Visit Hangzhou
High tourist season occurs in spring from March to May and autumn from September to November when the weather in Hangzhou is pleasant with an average temperature of 17

C (63

F).

7-Day Hangzhou Weather Forecast
Hangzhou Weather by Month
Average Temperatures Graph for Hangzhou, China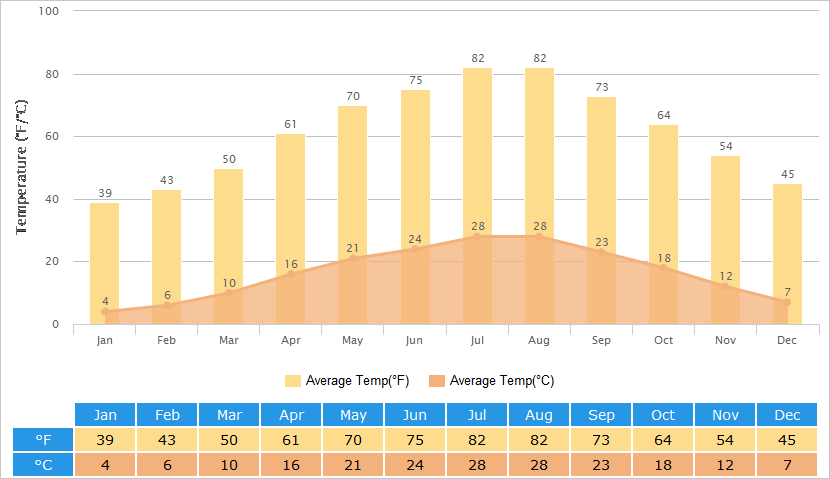 Average High/Low Temperatures Graph for Hangzhou, China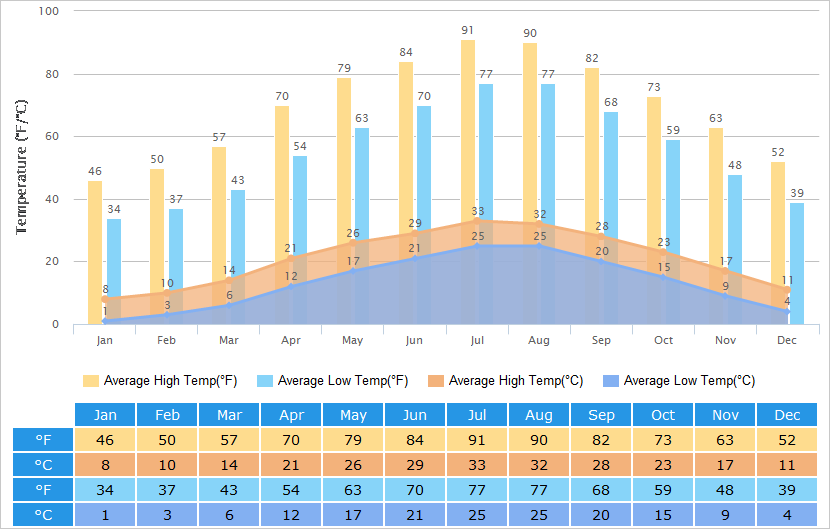 Average Humidity Graph for Hangzhou, China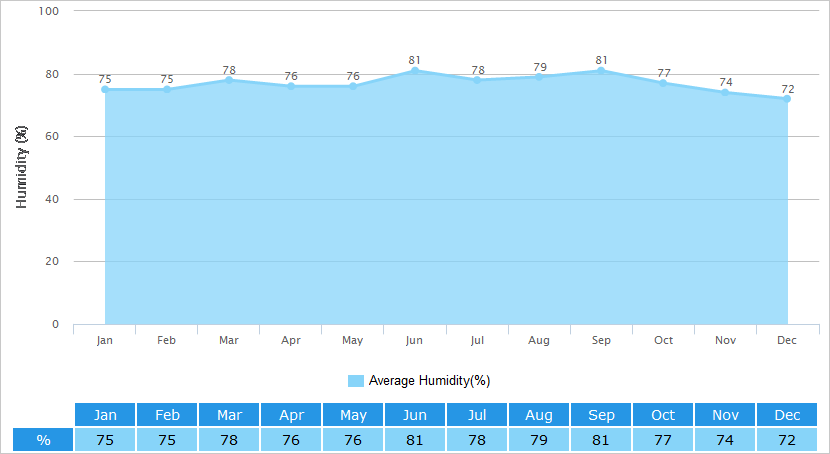 Average Rainfall Graph for Hangzhou, China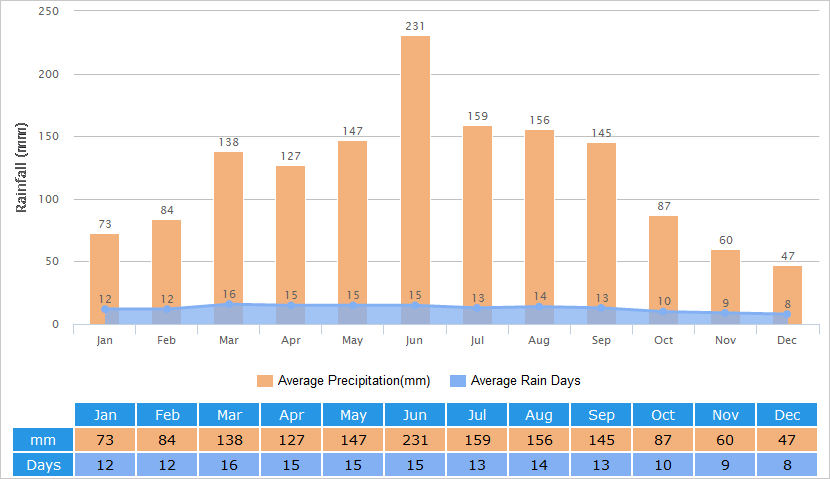 Average AQI(Air Quality Index) Graph for Hangzhou, China

Introduction to Hangzhou Climate
Hangzhou is located in a subtropical monsoon climate but still has four distinct seasons.


Spring
Generally, spring in the region starts in late March and ends in middle June. Temperatures are variable but generally warmer. This is the time of the Qingming Festival (or grave sweeping). There are usually temperate spring rains to dampen the earth. After the rain, the lakes, hills and pavilions peep out from a thin layer of fog.

Peach blossoms appear as do green willows and the bursting colors of new blooms. This is a good time to stroll on the Su Causeway on West Lake. It is also a happy time for tea growers who are busy harvesting green tea leaves in their gardens. A light sweater or jacket will keep you comfortable.

Summer
Summer here is usually rainy and hot and extends from late June to late September. The hottest days usually fall in July when the average temperature is 29

C (84

F). The end of June to the early part of July marks the Meiyu or Plum Rain season. It's so-called because plum fruit ripens in the early summer. From late August to the end of September typhoons often occur accompanies by heavy wind and rain. Not a good time to be without an umbrella. When it's not raining the umbrella makes a nice prop for photos on West Lake's Nine Zigzag Bridge with its backdrop of blossoming lotus flowers.

Autumn
Autumn runs from October to early December. The sky is always clear and the city is redolent of the sweet scent of osmanthus in Manlong Guiyu Park. Pack long-sleeved shirts and a light overcoat during this time of the year. The most popular time to visit is the Mid-autumn Festival when people go to watch the surging Qiangtang River Tide during the day. In the evening, visitors gather to admire the bright moon over West Lake.

Winter
Winter in Hangzhou is from middle December to middle March. The coldest month is January with an average temperature of 3

C (37

F) with some snow. Bring a down coat, a wool sweater, winter boots and gloves if you're going there in winter.