Hangzhou Weather in January
January is the coldest month of the year in Hangzhou with an average temperature of 4°C (39°F). The weather is damp and windy, and it sometimes snows so it is the off-season for tourism in Hangzhou. However, the climate is never severely cold during this month, compared with many other cities in northern China, and the snow-covered West Lake is the most beautiful scene this time of the year, so it is still worth a visit.
There are fewer tourists in the off-peak period for travel, so the cost of accommodation and travel is lower than at other times. You can also enjoy off-season promotions if you want to take package tours.
Averages for Hangzhou Weather in January
Temperature: 4°C / 39°F
High Temperature: 8°C / 46°F
Low Temperature: 1°C / 34°F
Humidity: 75%
Rainfall: 73 mm
Rainy Days:12 days
Sunrise: 06:51 ~ 06:57
Sunset: 17:10 ~ 17:35
Air Quality in January
Average AQI:73

What to Wear in Hangzhou in January
To keep warm from the cold climate in Hangzhou in January, visitors are recommended to prepare general winter clothing, such as a down coat, thermal underwear, a wool sweater and long johns. In addition, winter boots, hats, scarves and gloves are necessary to protect you from the cold.


Where to Go in Hangzhou in January
Hangzhou is a tourist city, so it can be visited all year long, even in winter. The
West Lake
has different sceneries - at this time. The scenic spots recommended around the West Lake Scenic Area are the
Temple of Soul's Retreat
, Six Harmonies Pagoda, and Solitary Hill. As well, you can have a good taste of local snacks while strolling around Qinghefang Ancient Street. If time permits, a visit to
Thousand Islets Lake
and
Xitang Water Town
can be memorable.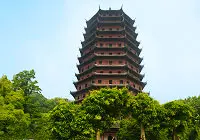 Six Harmonies Pagoda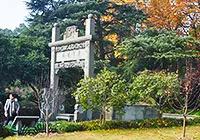 Solitary Hill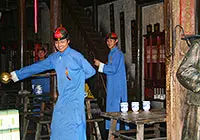 Qinghefang Street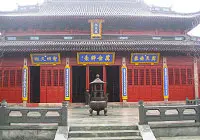 Confucius Temple
Top 10 Things to Do in Hangzhou
Tourists are advised to bring an umbrella when visiting Hangzhou in January because of occasional rains and snows. Public transportation is convenient within the city, so it is a good idea to carry change with you, but remember to avoid taking the bus during the rush hour. In addition, remember to put on more clothes if you visit the West Lake or the Thousand Islets Lake by boat. In case you want to buy some local specialties for yourself or as a gift for friends, Longjing Tea, also known as Dragon Well tea, is a good choice.
What is the temperature in Hangzhou in January?
High/Low Temperatures of Hangzhou in January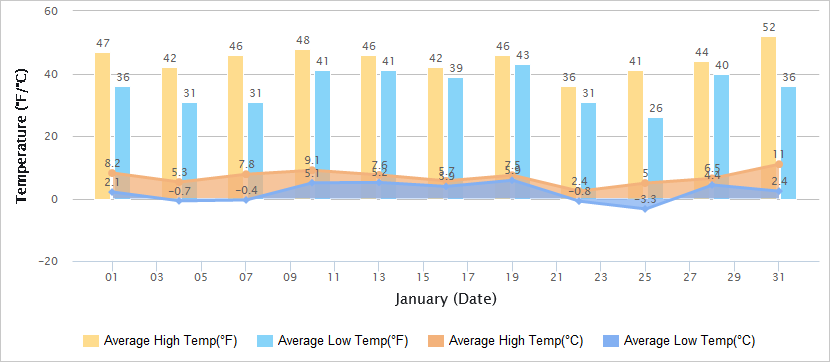 Air Quality of Hangzhou in January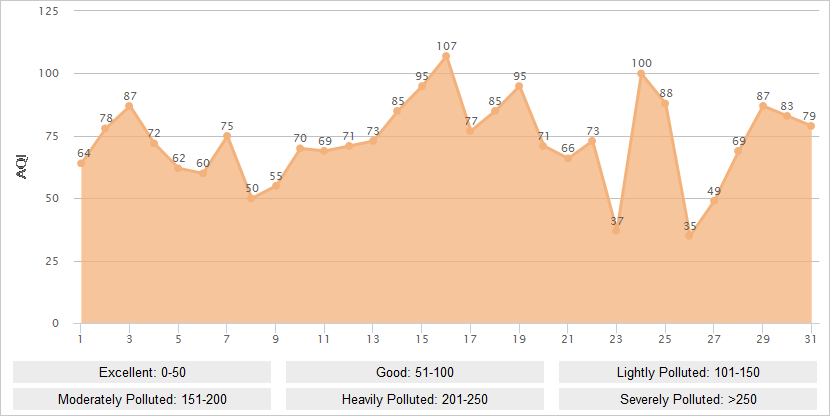 Historical Hangzhou Weather in January
Jan
Temperature
Sunrise / Sunset
Humi-
dity
(%)
High
Low
1
8.2°C / 46.8°F
2.1°C / 35.8°F
06:56 / 17:10
75
2
8.7°C / 47.7°F
1.8°C / 35.2°F
06:56 / 17:11
59
3
6.7°C / 44.1°F
3.7°C / 38.7°F
06:56 / 17:11
55
4
5.3°C / 41.5°F
-0.7°C / 30.7°F
06:56 / 17:12
27
5
4.1°C / 39.4°F
0°C / 32°F
06:57 / 17:13
32
6
4.1°C / 39.4°F
1.7°C / 35.1°F
06:57 / 17:14
53
7
7.8°C / 46°F
-0.4°C / 31.3°F
06:57 / 17:14
69
8
6.9°C / 44.4°F
4.2°C / 39.6°F
06:57 / 17:15
90
9
6.9°C / 44.4°F
4.6°C / 40.3°F
06:57 / 17:16
82
10
9.1°C / 48.4°F
5.1°C / 41.2°F
06:57 / 17:17
74
11
7.6°C / 45.7°F
3.9°C / 39°F
06:57 / 17:18
67
12
8.1°C / 46.6°F
2.1°C / 35.8°F
06:57 / 17:19
62
13
7.6°C / 45.7°F
5.2°C / 41.4°F
06:57 / 17:19
73
14
5.6°C / 42.1°F
4.6°C / 40.3°F
06:57 / 17:20
93
15
5.9°C / 42.6°F
4.5°C / 40.1°F
06:57 / 17:21
92
16
5.7°C / 42.3°F
3.9°C / 39°F
06:56 / 17:22
91
17
10°C / 50°F
3.1°C / 37.6°F
06:56 / 17:23
76
18
8°C / 46.4°F
6.4°C / 43.5°F
06:56 / 17:24
91
19
7.5°C / 45.5°F
5.9°C / 42.6°F
06:56 / 17:25
88
20
7.3°C / 45.1°F
4.7°C / 40.5°F
06:56 / 17:25
70
21
6°C / 42.8°F
1.4°C / 34.5°F
06:55 / 17:26
88
22
2.4°C / 36.3°F
-0.8°C / 30.6°F
06:55 / 17:27
76
23
2.7°C / 36.9°F
-2.1°C / 28.2°F
06:55 / 17:28
63
24
2.6°C / 36.7°F
-2.7°C / 27.1°F
06:54 / 17:29
70
25
5°C / 41°F
-3.3°C / 26.1°F
06:54 / 17:30
58
26
8.1°C / 46.6°F
-2.5°C / 27.5°F
06:53 / 17:31
70
27
6.5°C / 43.7°F
3.9°C / 39°F
06:53 / 17:32
81
28
6.5°C / 43.7°F
4.4°C / 39.9°F
06:52 / 17:33
95
29
6.4°C / 43.5°F
4.3°C / 39.7°F
06:52 / 17:33
91
30
6.7°C / 44.1°F
4.5°C / 40.1°F
06:51 / 17:34
84
31
11°C / 51.8°F
2.4°C / 36.3°F
06:51 / 17:35
77
- Last updated on Jul. 19, 2022 -